In the world of Aquaman 2, director James Wan has finally broken his silence regarding Amber Heard's allegations about her diminished role in the highly anticipated DC sequel. Despite ongoing controversies in her personal life, Amber Heard is set to reprise her role as Mera in the upcoming film.
Amber Heard's Claims
In May 2022, Amber Heard made waves during her legal battle with ex-husband Johnny Depp when she asserted that Warner Bros. had initially shown reluctance to include her in Aquaman 2. She further claimed that her character, Mera, had been downsized significantly in the sequel, with key action scenes removed from her script.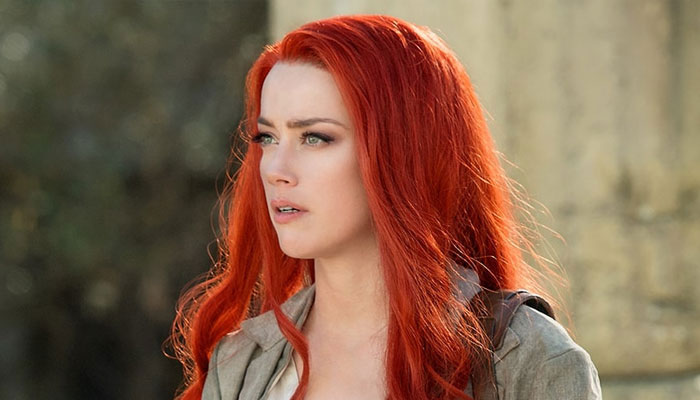 Director's Perspective
James Wan, the visionary behind Aquaman and the Lost Kingdom, responded to these allegations in an interview with Entertainment Weekly. He clarified that the sequel's primary focus was always intended to be the dynamic between Arthur Curry (played by Jason Momoa) and Orm (played by Patrick Wilson), emphasizing it as a "bromance action-adventure movie." He highlighted that the first installment had revolved around Arthur and Mera's romantic journey, setting a distinct tone for the sequel.
Mera's Role in Aquaman 2
Wan's comments indicate that Amber Heard's role as Mera will indeed be limited in Aquaman 2. However, he suggested that this was essential for the story's direction. It's worth noting that Mera's inclusion in the film is significant, quelling concerns about her absence. The teaser for the movie offers a glimpse of Mera rushing towards a burning house, likely Thomas Curry's residence. With Black Manta seeking revenge against Arthur Curry, it's plausible that Arthur advises Mera to keep his parents safe, leading to their isolation in the film. This strategic plot device serves to push Arthur and Orm's dynamic to the forefront of the storyline.
As Aquaman and the Lost Kingdom's release date approaches, fans eagerly anticipate seeing how the film balances its characters' roles and storylines. While Amber Heard's claims raised eyebrows, director James Wan's explanation sheds light on the creative decisions driving the sequel's narrative. Whether Mera's limited role will impact the film's overall reception remains to be seen. In any case, the "bromance action-adventure" promised by Wan is sure to captivate audiences when the movie hits theaters on December 20.