The highly anticipated film adaptation of the survival horror video game series, Five Nights at Freddy's (FNAF), has horror enthusiasts and fans buzzing with excitement. Produced by Blumhouse Productions, known for its expertise in the horror genre, the FNAF movie promises to deliver the terrifying and jump-scare-filled experience that fans have come to love.
With a release date set just in time for Halloween on October 27, 2023, and an exclusive streaming agreement with Peacock, the anticipation for this adaptation is at an all-time high.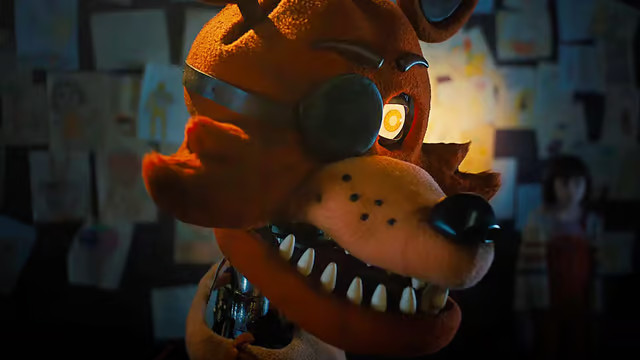 Trailer Release of Five Nights at Freddy's:
On June 27, 2023, a new trailer for the Five Nights at Freddy's movie was unveiled, offering a glimpse into the eerie world of the film. While some snippets of the trailer had previously leaked online, the official teaser was released on May 17, providing fans with their first look at the movie in action. The trailer captures the creepy atmosphere and animatronic puppets that make the game series so unsettling, further heightening anticipation for the full movie.
Markiplier's Involvement:
One burning question among fans is whether Mark 'Markiplier' Fischbach, a popular YouTuber is known for his playthroughs of the FNAF games, will make an appearance in the movie. In a recent interview, Markiplier addressed the speculation, stating that there were confusion and scheduling conflicts surrounding his involvement, leaving fans eagerly speculating about a possible surprise cameo.
While Markiplier's role in the movie remains uncertain, his connection to the game series has undoubtedly added to the excitement surrounding the film.
As the release date for the Five Nights at Freddy's movie draws near, fans of the game series and horror enthusiasts are eagerly anticipating its arrival. Produced by Blumhouse Productions, known for its expertise in the horror genre, the film promises to bring the terrifying and suspenseful elements of the games to life on the big screen.
With the recent release of the movie trailer and the unresolved question of Markiplier's potential appearance, the excitement continues to build. As Halloween approaches, fans can look forward to immersing themselves in the world of Five Nights at Freddy's and experiencing the chilling terror that awaits them in theaters and on Peacock.