The Avengers is one of the most popular movies created by the Marvel Cinematic Universe. The movie brings together many of our favorite superheroes and villains, and sometimes the actors get into character so authentically, that we forget that off-screen they are human just like the rest of us.
We at Bright Side have compiled photos of 16 Avengers stars and their real-life partners, to give you a little insight into their off-set lives:
1. Robert Downey Jr. (Iron Man) and his wife, Susan Downey
© Iron Man / Marvel Studios, © Michael Connors / Wikimedia Commons
Iron Man, also known as Tony Stark, is played by actor Robert Downey Jr., who is married to executive producer Susan Levin. Their love story began when they met on the set of the movie Gothika in 2003. They got married in 2005 and the couple has 2 children: Exton Elias Downey (2012) and Avri Roel Downey (2014). The actor also has a son, Indio Falconer Downey, born in 1993 from his first marriage with Deborah Falconer.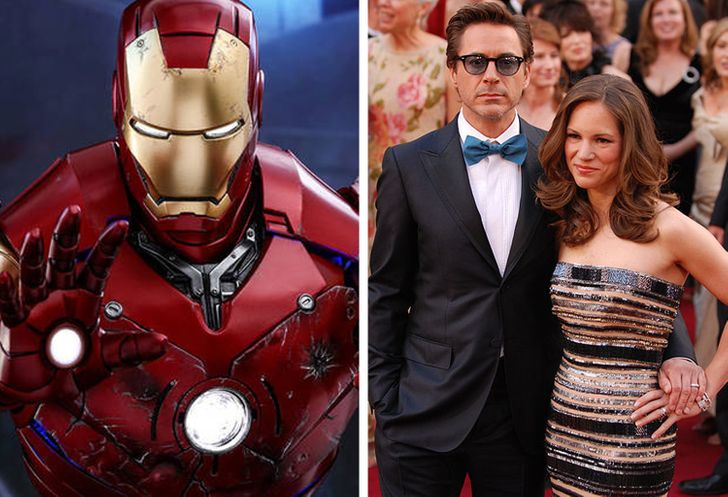 2. Chris Hemsworth (Thor) and his wife, Elsa Pataky
© The Avengers / Marvel Studios, © Elsa Pataky / Instagram
Actor Chris Hemsworth gained worldwide popularity for his role as Thor, the God of Thunder, known on Earth as Donald Blake. He and his wife Elsa Pataky, who he married in 2010, have a beautiful family. The couple enjoys their 3 children: a daughter Rose Hemsworth (2012) and twins, Tristan and Sasha Hemsworth (2014), who think that their father is a real life superhero. How cute is that?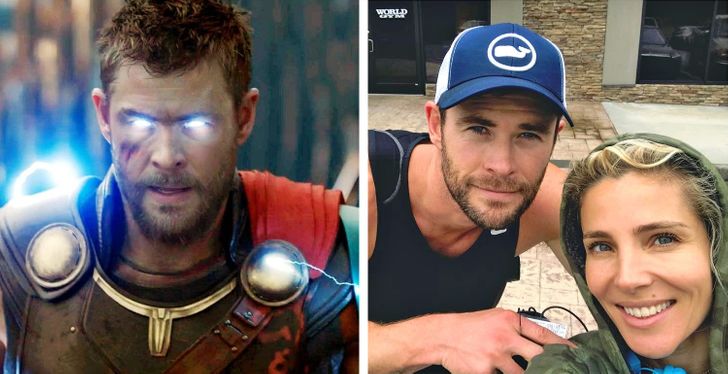 The Marvel Cinematic Universe would not be the same without this gigantic green man. The character, better known as the Hulk or Dr. Robert Bruce Banner, is played by actor Mark Ruffalo, who married actress Sunrise Coigney in 2000. The actors have 3 children: a son, Keene (2001), and 2 daughters, Bella (2005) and Odette (2007). The couple is considered one of the most solid, endearing, and united in Hollywood.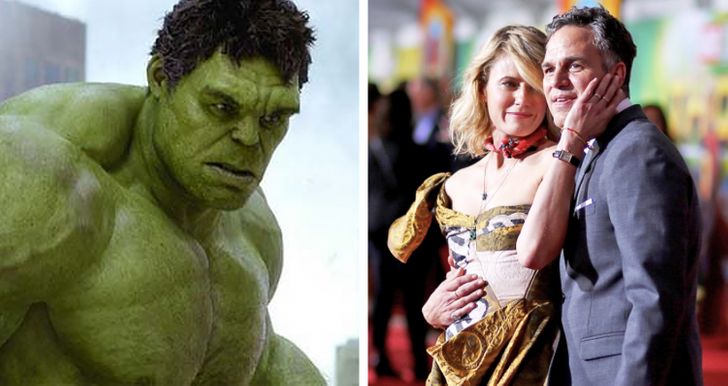 Actor Josh Brolin who plays the role of Thanos, a Marvel comic villain, is married to Kathryn Boyd and they have a baby girl named Westlyn Reign Brolin. During his first marriage with Alice Adair, they had 2 children together. Brolin also played the role of Cable in Deadpool 2 (2018).