If these Spiderman No Way Home costume leaks are legit, we'd have the ultimate Marvel movie. Like many, FilMonger monitored the Twitter trends in anticipation of a new Spiderman No Way Home trailer. Amid this Marvel vigil, behind the scene pictures of Spiderman No Way Home leaked, confirming many suspicions. The origin of these pictures remains a mystery, but here's everything we learned from the Spiderman No Way Home leaked costume pictures.
William Dafoe's Green Goblin Gets a Makeover
During the Empire write-up leak, the article confirmed William Dafoe's appearance in Tom Holland's Spiderman No Way Home alongside Alfred Molina's Doc Oc, Jamie Foxx's Electro, Thomas Haden Church's Sandman, and Rhys Ifans's Lizard. Despite the oozing nostalgia, William Dafoe's Green Goblin is not the same Goblin from the Sam Rami universe. The Empire article confirmed Spiderman No Way Home's Green Goblin is from a universe where William Dafoe is still riding his ominous aerial sled. This reality allows for a comic-accurate update to the Green Goblin armor. The pictures depict the addition of the iconic purple hood, the pumpkin bomb holding side satchel, and some aesthetic detailing.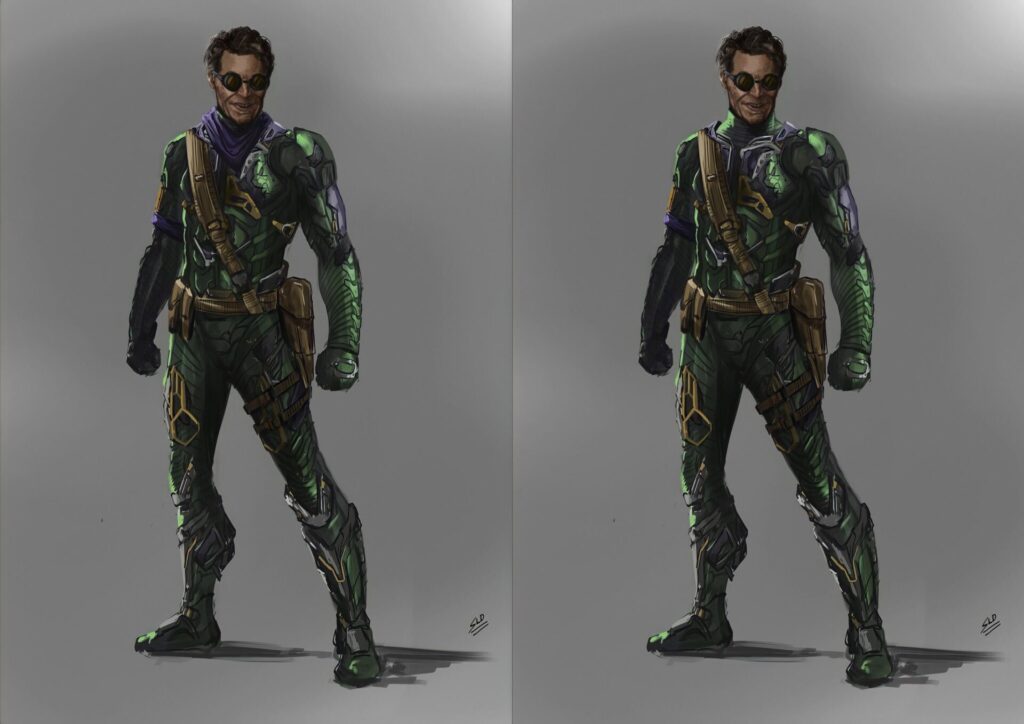 Andrew Garfield's & Tobey Maguire's Spiderman Uniforms on Set
Amongst all the leaks, we still don't know whether Andrew Garfield and Tobey Maguire will be joining Tom Holland in Spiderman No Way Home. This behind-the-scene picture may be the closest confirmation we've seen yet. Apparently, a costume designer who works on the Spiderman costumes shared an image of the many Spiderman uniforms. These uniforms included Sam Rami's Spiderman suit and The Amazing Spiderman's Spiderman suit. If true, this leak confirms that Spiderman No Way Home is the most ambitious Marvel Cinematic Universe movie to date.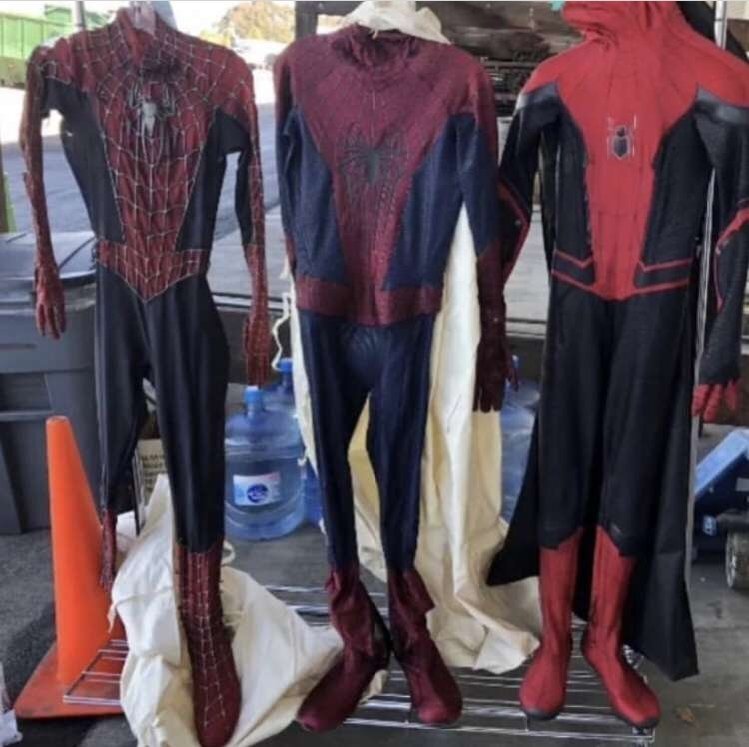 There's massive anticipation for the next Spiderman No Way Home trailer, but I doubt the second trailer will confirm Tobey and Andrew. I have a feeling they'll keep us waiting up till the release of the movie.
Spiderman No Way Home comes on December 17th, 2021.