Next month's release of Mission: Impossible – Dead Reckoning Part One will mark Rebecca Ferguson's third appearance as Ilsa Faust in the series. Recently, the seventh installment's major premiere took place in Rome, and Brandon Davis from ComicBook.com attended. Ferguson discussed the production of the Mission: Impossible movies in an interview with Davis, and she even shared an interesting truth about Tom Cruise that might surprise you.
What Ferguson Revealed
"He chops his salad really, really small," Ferguson revealed when asked if there's anything about Cruise that fans might not know. "He did tell me that it is much more productive walking from meeting A to B. I'm not sure he is doing that anymore, but I remember going, 'Why does it look like rabbit food, the food we're getting?' And he goes, 'Well, eat quicker, eat quicker.'"
Ferguson amusingly became sidetracked by all the excitement at the premiere later in the conversation. "My god, it's so loud," she said. "What the heck is this, Mission: Impossible?" Ferguson concurred with Davis's quip that they would have to begin sprinting around the streets, adding, "Pumping, eating salad, really finely chopped." The top of the page has a link to the entire interview.
Will Rebecca Ferguson Produce a Spinoff of Isla Faust?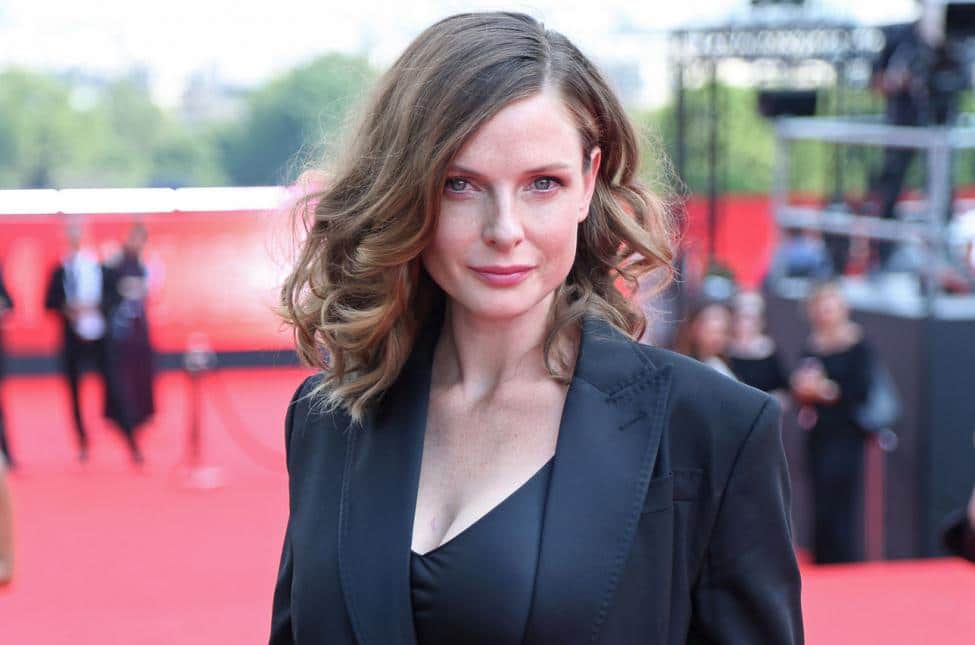 "When I started Mission, I fell in love with Ilsa so much. I thought, 'Yeah, f-ck yeah she'd have a spinoff,'" Ferguson said. "And then gradually, I don't know if I became humble or if I realized it has nothing to do with Ilsa, it actually is a team thing, it is Ilsa and Ethan and [Simon Pegg's] Benji and — I was gonna say Ving [Rhames] — all of the characters together that makes it so good."
Ferguson did note that if a Mission: Impossiblespin-off project were to be developed, it could still be effective, adding, "The idea of Ilsa alone — it would always work, you would need [director] Chris McQuarrie and you would need Tom to produce it. Maybe Tom's Ethan can dip in and out, he can be a guest star in my show. My point is, it's not needed, I think. I think we're good as it stands."
What Is the First Part of Mission: Impossible: Dead Reckoning About?
In the July 12th release of Mission: Impossible – Dead Reckoning Part One, Tom Cruise reprises his role as Ethan Hunt. As Cruise reteams with longtime partner and director Christopher McQuarrie for more dazzling stunts, it's the beginning of the end for the action-packed franchise.
Hunt searches for a new weapon with the potential to destroy the planet with the help of friends Ilsa Faust (Rebecca Ferguson), Luther Stickell (Ving Rhames), and Benji Dunn (Simon Pegg). For the most recent entry in the Mission: Impossible series, which will conclude with Mission: Impossible – Dead Reckoning Part Two, actors Hayley Atwell, Pom Klementieff, and Esai Morales join the cast.