Exciting news for fans of Adult Swim's sci-fi comedy Rick & Morty as Season 7 is gearing up for its much-anticipated return. In this upcoming season, enthusiasts can now mark their calendars with the official release dates for each episode. However, there's a noteworthy twist. The co-creator and lead actor, Justin Roiland, is bidding farewell to the show, leading to the intriguing prospect of his characters undergoing recasting.
When are the Rick and Morty Season 7 episodes going to release?
Adult Swim has officially confirmed that Rick & Morty Season 7 will follow a consistent release schedule, a departure from the past seasons' varying episode release patterns and mid-season breaks. Starting from its premiere on October 22, the new episodes will be unveiled weekly without interruptions.
In contrast, previous seasons exhibited a range of release patterns. Season 6, for instance, took a one-month hiatus after its sixth episode, while Season 5 had a month-long break in 2021 between Episodes 8 and 9. Season 4 was particularly notable for a nearly six-month gap at its midpoint. In contrast, Seasons 2 and 3 took a one-week break after Episode 6, and Season 1 included a more extended month-and-a-half hiatus at the same juncture.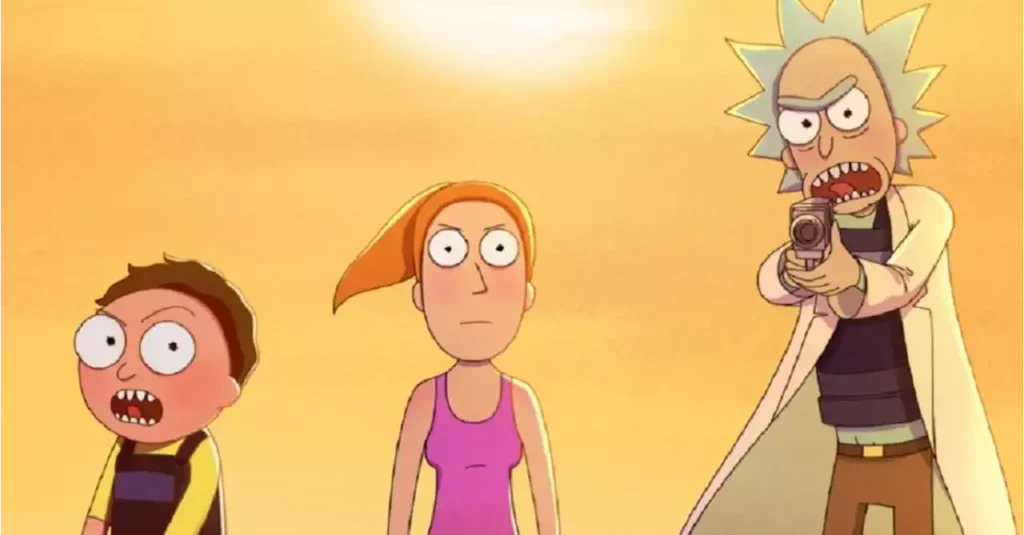 Season 7 of the show is set to release new episodes weekly. Here is a list of the episode titles and their release dates:
How Poopy Got His Poop Back – October 15
The Jerrick Trap – October 22
Air Force Wong – October 29
That's Amorte – November 5
Unmortricken – November 12
Rickfending Your Mort – November 19
Wet Kuat Amortican Summer – November 26
Rise of the Numbericons: The Movie – December 3
Mort: Ragnarick – December 10
Fear No Mort – December 17
This season will have a continuous release schedule with no breaks.
Rick & Morty episode titles reveal thrilling premiere plot
The season premiere, titled How Poopy Got His Poop Back, teases the return of the beloved character Mr. Poopybutthole, who was last seen in a difficult situation during the Season 6 stinger. The episode is expected to delve into his journey to rebuild his life.
However, there is some uncertainty about Mr. Poopybutthole's return since he was initially voiced by Justin Roiland, who has left the show. It remains unclear if the same actor will take over all of Roiland's various character voices in Rick & Morty.
Rick & Morty fans can rejoice as Season 7 will have a consistent airing schedule with no unexpected breaks or hiatuses. The season will be broadcast consecutively over ten Sundays, wrapping up just before the holiday season. It is anticipated that Season 8 will follow in 2024.
Rick & Morty Season 7 will make its October 15 debut, exclusively on Adult Swim.