From "Lights Out" to "The Conjuring 2," these spine-chilling horror movies on Netflix offer thrills, suspense, and supernatural scares. Happy Streaming!
In the modern era of streaming, horror enthusiasts no longer need to wait for October to get their dose of spine-chilling scares. Netflix has become a treasure trove of terrifying tales, offering a diverse range of horror movies to satiate even the most discerning fans. Whether you're in the mood for classic horror or contemporary thrills, there's something to satisfy every craving. Here's a curated list of 10 of the best horror movies currently available on Netflix:
10. Lights Out (2016)
Director: David F. Sandberg
Cast: Teresa Palmer, Maria Bello, Billy Burke
Genre: Horror, Mystery, Thriller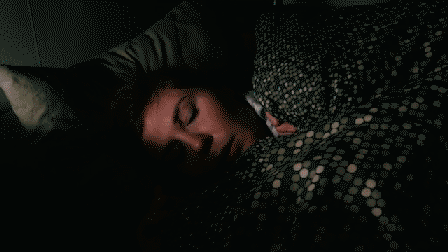 Lights Out marks the directorial debut of David F. Sandberg and follows the story of a woman confronting supernatural forces haunting her family. This skillfully crafted horror film delivers rich performances, chilling scares, and a malevolent force that will leave you on the edge of your seat. What sets it apart is its ability to create tension without relying on excessive gore.
9. Gerald's Game (2017)
Director: Mike Flanagan
Cast: Carla Gugino, Bruce Greenwood
Genre: Drama, Horror, Thriller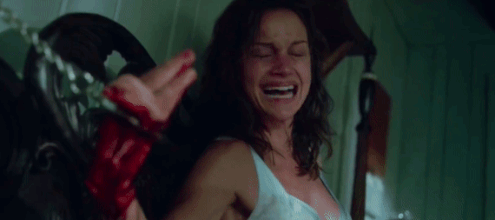 Based on Stephen King's novel, Gerald's Game is a gripping and psychologically intense story about a woman's fight for survival while handcuffed to a bed in a remote cabin. Mike Flanagan's adaptation stays faithful to King's work and delivers both heartfelt and horrifying moments. It's a must-watch for those who appreciate a mix of drama and horror.
8. Hush (2016)
Director: Mike Flanagan
Cast: Kate Siegel, John Gallagher Jr.
Genre: Thriller, Horror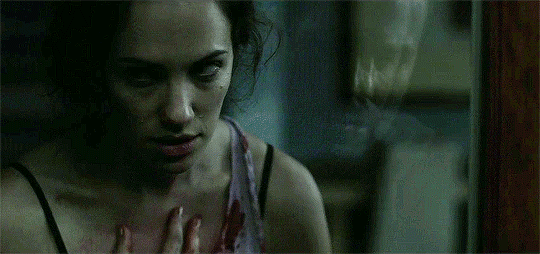 Hush is a taut psychological thriller that avoids the pitfalls of sexualized violence often seen in the genre. It tells the story of a deaf-mute woman, Maddie, who becomes the target of a deranged killer. The film's unique twist adds an extra layer of tension, making it a worthwhile addition to the home invasion thriller subgenre.
7. Bird Box (2018)
Director: Susanne Bier
Cast: Sandra Bullock, John Malkovich
Genre: Sci-Fi, Thriller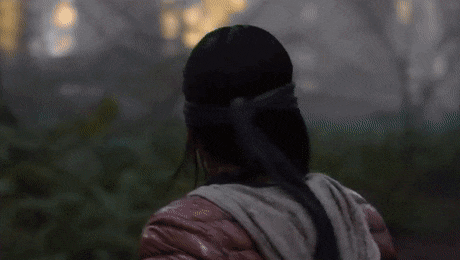 Bird Box became a sensation on Netflix, featuring Sandra Bullock as a mother trying to protect her children in a world where seeing is deadly. While it shares similarities with films like Hush and A Quiet Place, it brings its own unique spin to the concept of sensory horror. It's a thought-provoking and suspenseful addition to the genre.
6. Fear Street Part 3: 1666 (2021)
Director: Leigh Janiak
Cast: Kiana Madeira, Benjamin Flores Jr.
Genre: Horror, Drama, Mystery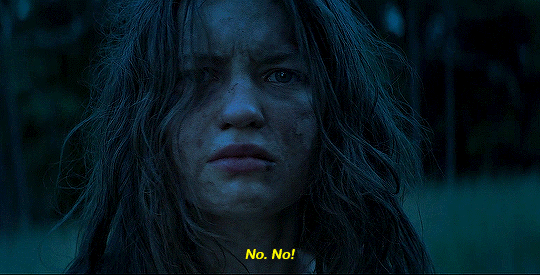 The final installment in the Fear Street trilogy takes viewers back to the origins of the curse. Set in 1666, it explores the dark history behind the Shadyside curse. Leigh Janiak's distinct storytelling and tonal command make this a satisfying conclusion to the trilogy, offering both period horror and action-packed sequences.
5. Resident Evil (2002)
Director: Paul W.S. Anderson
Cast: Milla Jovovich, Michelle Rodriguez
Genre: Action, Horror, Sci-Fi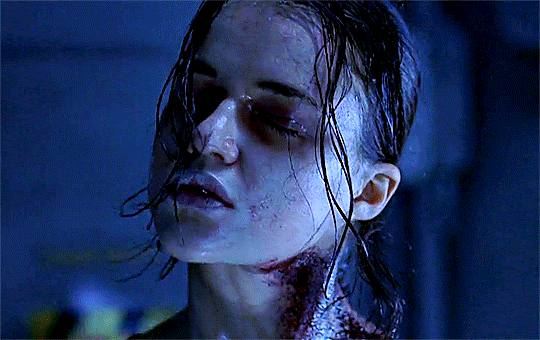 For fans of the Resident Evil franchise, this is where it all began. Milla Jovovich stars as Alice, a character determined to combat the undead and monstrous creations of the Umbrella Corporation. With high-intensity action and cool monsters, it's a must-watch for fans of the video game series.
4. Fear Street Part 2: 1978 (2021)
Director: Leigh Janiak
Cast: Gillian Jacobs, Matthew Zuk
Genre: Horror, Drama, Mystery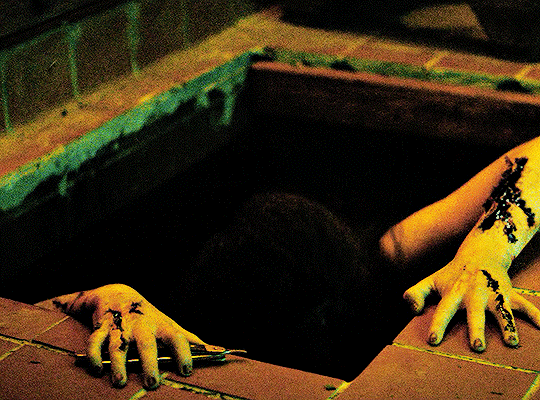 The second installment of the Fear Street trilogy transports viewers to the 1970s, embracing the summer camp horror trend of that era. It delves into the backstory of the Nightwing killer while deepening the series' mythology. This self-contained entry offers a satisfying blend of horror and character development.
3. Under the Shadow (2016)
Director: Babak Anvari
Cast: Narges Rashidi, Avin Manshadi
Genre: Drama, Horror, Fantasy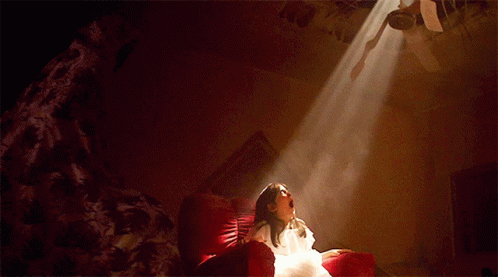 Under the Shadow is a politically charged horror tale set in 1980s Tehran. It follows a mother, Shideh, as she copes with mysterious events during the Iran-Iraq War. Babak Anvari's film explores both supernatural and real-world horrors, making it a powerful and visually inventive addition to the horror genre.
2. It Follows (2015)
Director: David Robert Mitchell
Cast: Maika Monroe, Keir Gilchrist
Genre: Horror, Thriller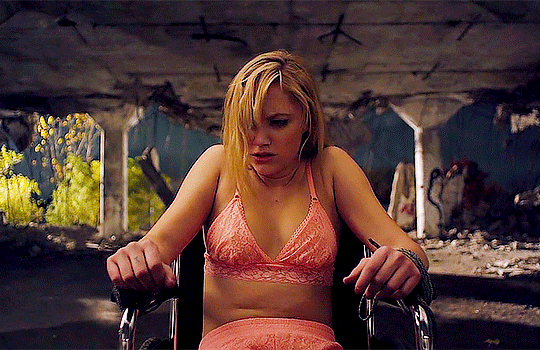 It Follows takes a simple premise and turns it into a tense and paranoia-inducing thriller. When Jay contracts a curse after a sexual encounter, she becomes the target of an unrelenting force. The film's minimalist approach and Maika Monroe's performance make it a standout in the genre.
1. The Conjuring 2 (2016)
Director: James Wan
Cast: Vera Farmiga, Patrick Wilson
Genre: Horror, Mystery, Thriller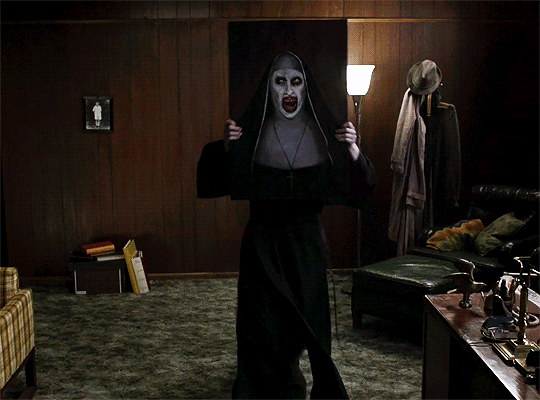 James Wan's The Conjuring 2 continues the haunting investigations of the Warrens, this time in the U.K. While it may not be as terrifying as the first film, it offers a compelling story, spine-tingling creatures, and the endearing presence of Vera Farmiga and Patrick Wilson.