Anthony Mackie shares an image from the set of The Falcon and the Winter Soldier revealing a new look at his costume as Falcon/Captain America.
A new image from the set of The Falcon and the Winter Soldier reveals an alternate look at Sam Wilson's costume as Falcon/Captain America. Avengers: Endgame brought to a close the arcs of Tony Stark (Robert Downey Jr.) and Steve Rogers AKA Captain America (Chris Evans); the supposed departure of the "Big Two" ushers in a new era for the Marvel Cinematic Universe. Before riding off into the proverbial sunset, Captain America passed the torch, or rather shield, to Sam Wilson (Anthony Mackie).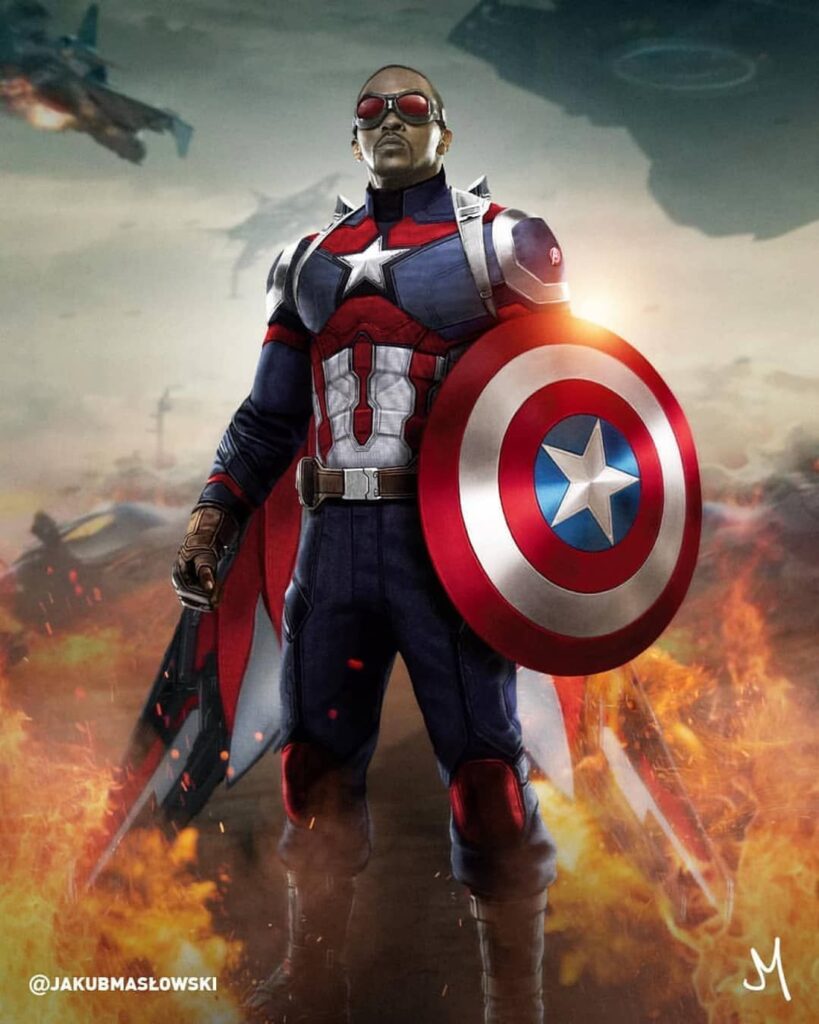 Disney+'s The Falcon and the Winter Soldier follows Wilson and Bucky Barnes/the Winter Soldier (Sebastian Stan) in the wake of Avengers: Endgame. As Wilson makes attempts to make a faithful transition from Falcon to Captain America, the U.S. government has its own ideas about who should wield the shield. Before production shutdown in March due to the spread of COVID-19, the series was initially expected to premiere in August. Recent set videos indicate that production has since restarted, giving fans their first real glimpses of Wilson's Falcon/Captain America look.
Mackie recently shared a photo of himself in full costume on the set of The Falcon and the Winter Soldier. The post piggybacks off of his co-star Stan's from earlier this week. The latter showed Stan taking a picture of Mackie, and Mackie's post appears to be the picture Stan was taking. Captioned, "The boyz are back in town! Having fun while social distancing…" the post celebrates the restart of production and gives fans an alternate look at Wilson's new costume. Check it out below.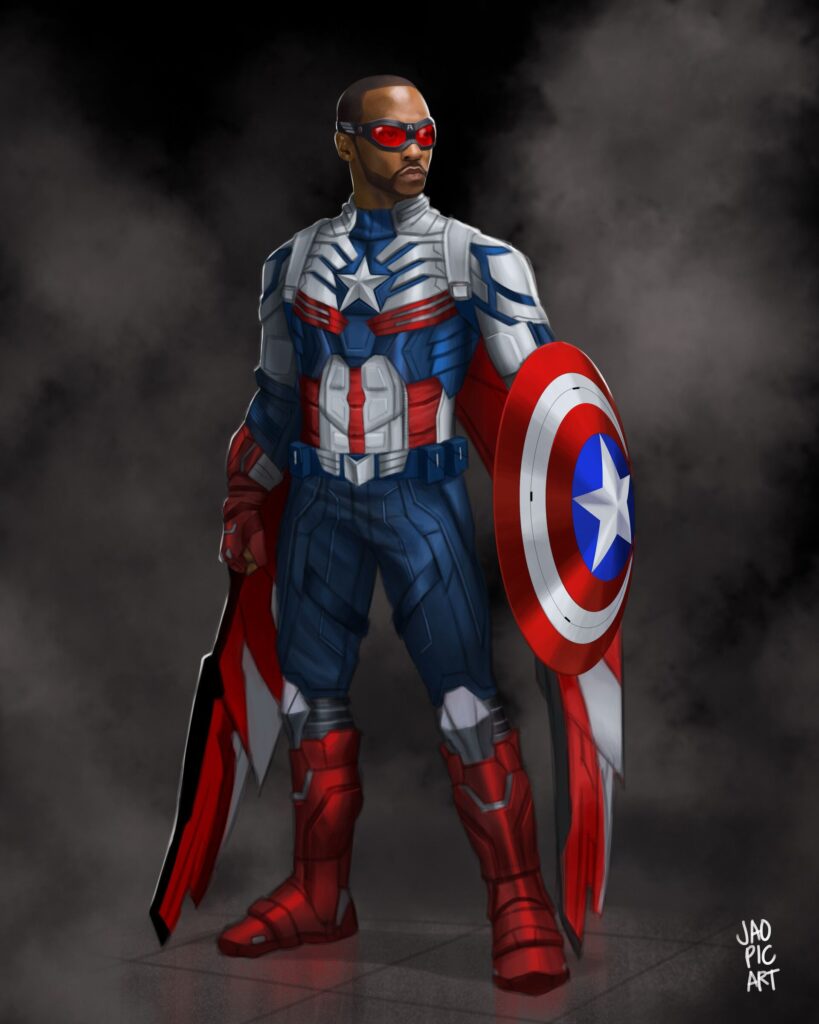 The images shared by both Stan and Mackie are the first real looks fans have gotten at Mackie in his character's new costume. As evident by the photograph above, Wilson certainly isn't wearing Captain America's signature uniform. What Wilson's wearing appears to be a more patriotic version of Falcon's usual garb. That said, Wilson won't be Captain America at the beginning of The Falcon and the Winter Soldier. Not only is he facing resistance from the government (and presumably the public), but he's still learning to throw the shield (as seen in the Super Bowl ad earlier this year).
For stories like this check out our blog site.
Watch FilmArtsy's full video covering this story.