The first Thor: Love and Thunder set photos reveal Chris Hemsworth's costume for the upcoming sequel. After enduring delays due to the ongoing coronavirus pandemic, the fourth solo Thor movie is finally moving forward. Thor: Love and Thunder started shooting last week, well ahead of its May 2022 release date. The cast and crew have assembled in Australia for filming, where hopefully they will be able to complete the project without any setbacks.
Out of all the movies and TV shows Marvel has planned for Phase 4, Thor: Love and Thunder is definitely one of the more anticipated. Not only does it see Taika Waititi return to the director's chair after his acclaimed work on Thor: Ragnarok, the movie is said to have an Avengers 5 style cast. The stacked ensemble includes all of the main Guardians of the Galaxy actors (minus Zoe Saldana's Gamora), Christian Bale as villain Gorr the God Butcher, and returning Thor veterans Tessa Thompson, Natalie Portman, and Jamie Alexander (among others). Viewers are obviously excited to see how all these pieces come together, and now they can see some of the stars in action.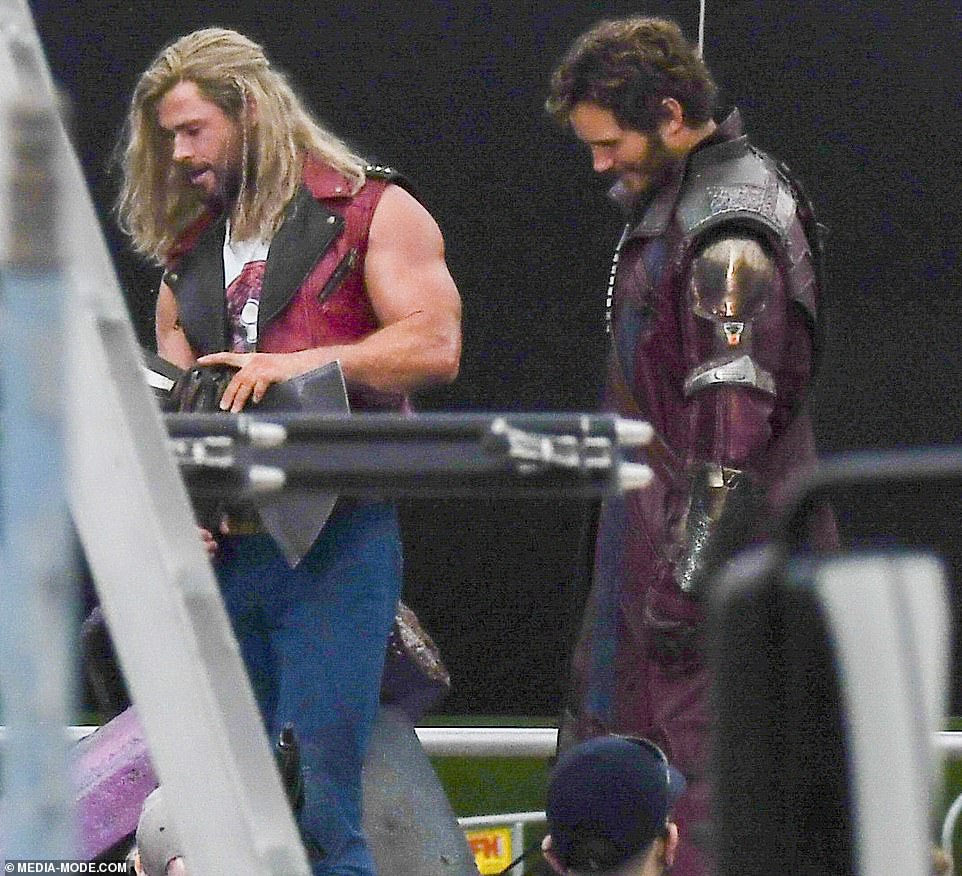 The images seem to confirm Avengers: Endgame's Fat Thor won't feature prominently in the new movie, which was the expectation after Hemsworth shared his workout photos. That may be disappointing for some, especially since Fat Thor's portrayal earned criticism for being played primarily for laughs. Depending on when Thor: Love and Thunder picks up, it's possible Fat Thor is seen at the beginning, but the character is undergoing another body transformation. There's potential for this to actually pay-off Fat Thor's Endgame arc, so it'd be nice if that's the direction the filmmakers took. Either way, it'll be fascinating to see and surely lead to some discussion.
It's also interesting Thor is not in his traditional armor here. He almost resembles a 1980s rock star, with the long hair, jeans, and red vest (which harkens back to the Thunderstrike comic). Thor: Love and Thunder story details are largely unknown, so it's difficult to say what the context is for Thor's latest get-up. Also sporting a new outfit is Star-Lord, as the navy stripe, armor on the jacket sleeve, and pauldron are all new additions. It's a common trope of superhero movie sequels to give characters new costumes, and Thor: Love and Thunder is following suit.