Zendaya and Tom Holland attended the London photocall for their movie Spider-Man: No Way Home and showed a little PDA.
Let's start with the big one: They held hands and stared at each other like they're the only two people on earth. Also, can we take a second to appreciate Zendaya's spiderweb earrings?!
Zendaya and Tom Holland don't talk much about their rumored relationship. For what it's worth, they've never explicitly confirmed anything. But Holland briefly discussed the chatter in his recent GQ profile.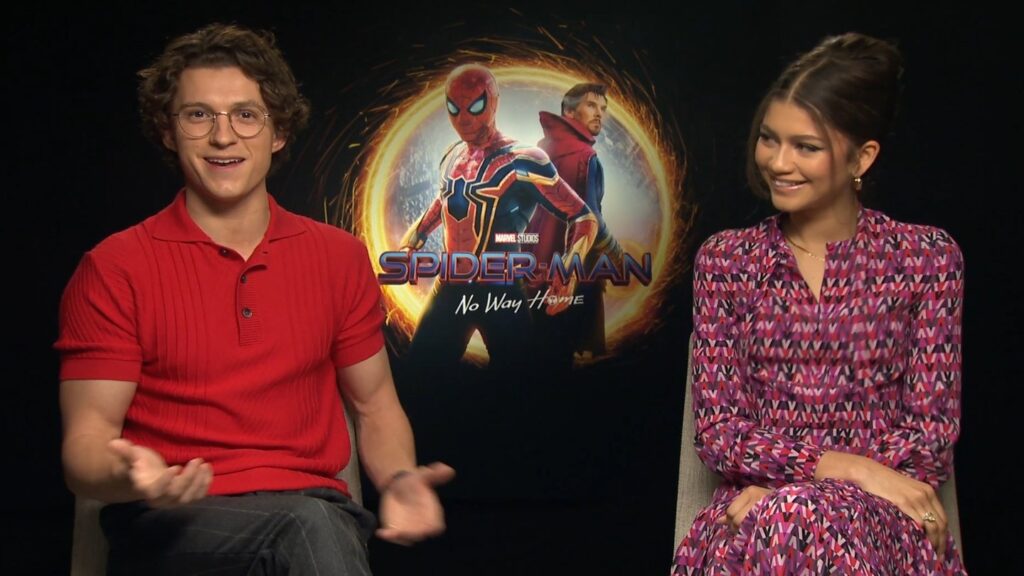 The actor gushed over his co-star and girlfriend while explaining how she helped him cope with instant fame during a London event for "Spider-Man: No Way Home" on Sunday.
In response to Holland's nickname for her as a "wise owl," Zendaya said, "You know, listen, I have an old soul. Always have. People call me Grandma, and I will take that.