Avengers, assemble!
Ahead of the 2020 presidential election on Nov. 3, various stars from the ever-popular Avengers film series will reunite in support of Democratic presidential candidate Joe Biden through a virtual fundraiser.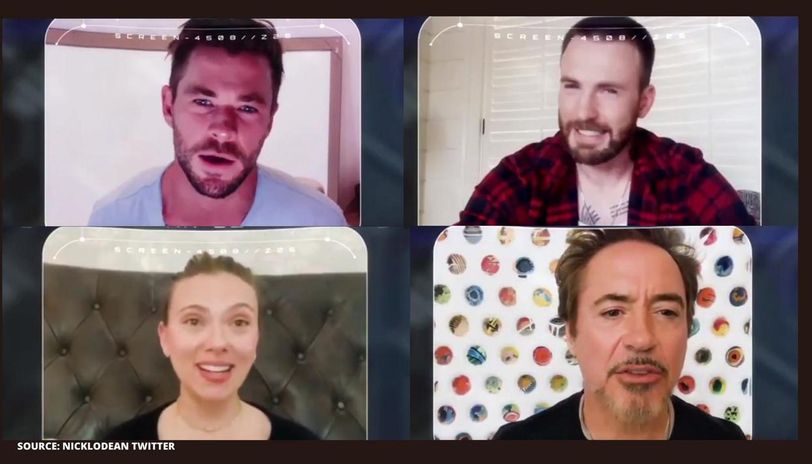 Set to stream on Tuesday, the Avengers team will join together for the Biden campaign's "Voters Assemble" event, where cast members Chris Evans, Scarlett Johansson, Mark Ruffalo, Don Cheadle, Paul Rudd and Zoë Saldana will join Sen. Kamala Harris as they "unite for Democracy." During the fundraiser, the stars will host a Q&A segment and include a round of trivia.
The event will be hosted by The Russo Brothers — Anthony Russo and Joseph Russo — who directed four films in the Marvel Cinematic Universe: Captain America: The Winter Soldier, Captain America: Civil War, Avengers: Infinity War and Avengers: Endgame.
Fans are able to donate any amount of money to the Joe Biden Victory Fund to attend the event, which will take place on Oct. 20 at 6:45 p.m. ET.
Ahead of the 2020 election, many of the stars from the hit Marvel franchise have been open and vocal about their support for Biden, 77.
Ruffalo, 52, who portrays Bruce Banner (a.k.a. The Hulk) in the Avengers universe, has been forthright about his support for the presidential hopeful on social media, where he uses his platform to encourage others to cast their ballots — sometimes even without his clothes on.
In one recent Instagram post, Ruffalo sported a "VOTE" mask and shared: "We must elect champions who will fight for the Green New Deal and push Congress to pass climate action that matches the scale of the problem with the urgency our country's future demands."
For more stories like this check out our blog site.
Watch FilmArtsy's full video here covering this topic: