The people at Guinness World Records have been keeping track of the most impressive — and bizarre — accomplishments and milestones since the 1950s. The company's annual book, which started as a way to help settle pub arguments over obscure matters of trivia, keeps track of peverything from the world's longest fingernails to the world's richest living person.
Justin Bieber
Both of Salena Gomez and Justin Bieber hold Guinness World Records, but we'll get to Selena Gomez in a bit. Pop heartthrob Justin Bieber has several plaques from the record keepers on his wall, including several that can never be broken.
He was the first artist to ever have three chart-topping albums by the time he turned 18 and was also the first to ever hold the top three positions on the U.K. singles chart at the same time. He also has the honor of having the most disliked video in YouTube history.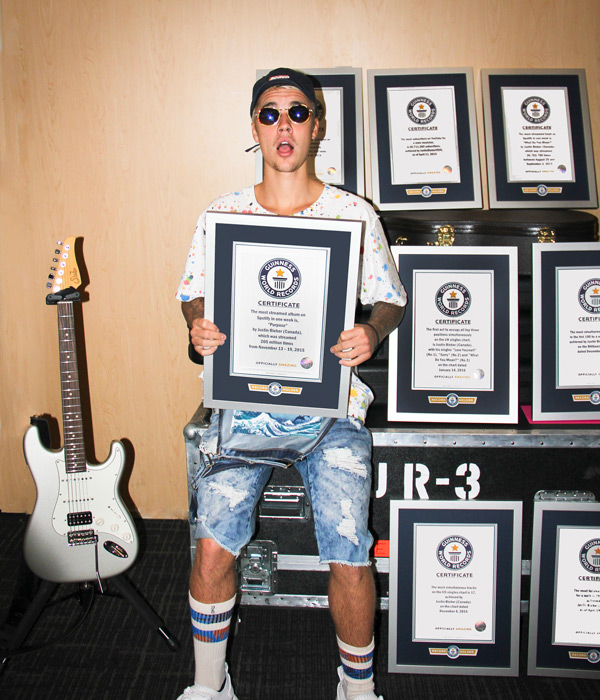 Taylor Swift
Another music icon who has a Guinness World Record among her achievements is Taylor Swift. The singer/songwriter may also have plenty of haters, but it's pretty easy to shake it off when you've made as much money as she has.
In 2019, Swift set the world record for earnings by a woman musician in a single year when she raked in $185 million from June 2018 to June 2019. That broke her own record — she'd previously held it when she'd earned $170 million from 2015-2016.
In case you wondered, the all-time record by any musician is held by Dr. Dre from his $620 million year from 2013-2014.
Chadwick Boseman
The beloved star of Marvel's smash-hit "Black Panther" holds one of the most impressive celebrity world records, but he unfortunately didn't live to know it. The 43-year-old actor died on Aug. 28, 2020, after a long battle with cancer that he and his family kept private, stunning the world with the news of his passing.
The day after Boseman's death, a tweet was posted from his official account that showed a great photo of him alongside some heartfelt text. Guinness World Records quickly verified that the post was the most liked in Twitter history, racking up more than 7.7 million likes so far. The tweet easily unseated one posted by former President Barack Obama in 2017, which had earned 4.3 million likes.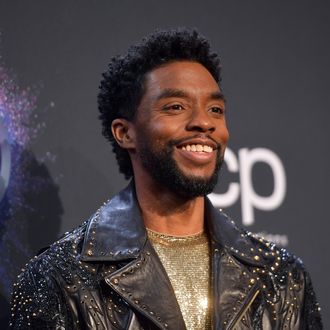 Kobe Bryant
The late, great Kobe Bryant is another sports icon who started setting world records at a young age. When Bryant came to the NBA straight out of high school — a move that is no longer allowed — he broke the Guinness World Record as the youngest person to ever start in an NBA game.
He was only 18 years and 158 days old when he was first penciled into the starting lineup for the Los Angeles Lakers in January 1997. Bryant was also the first person to ever win an Olympic medal and an Oscar.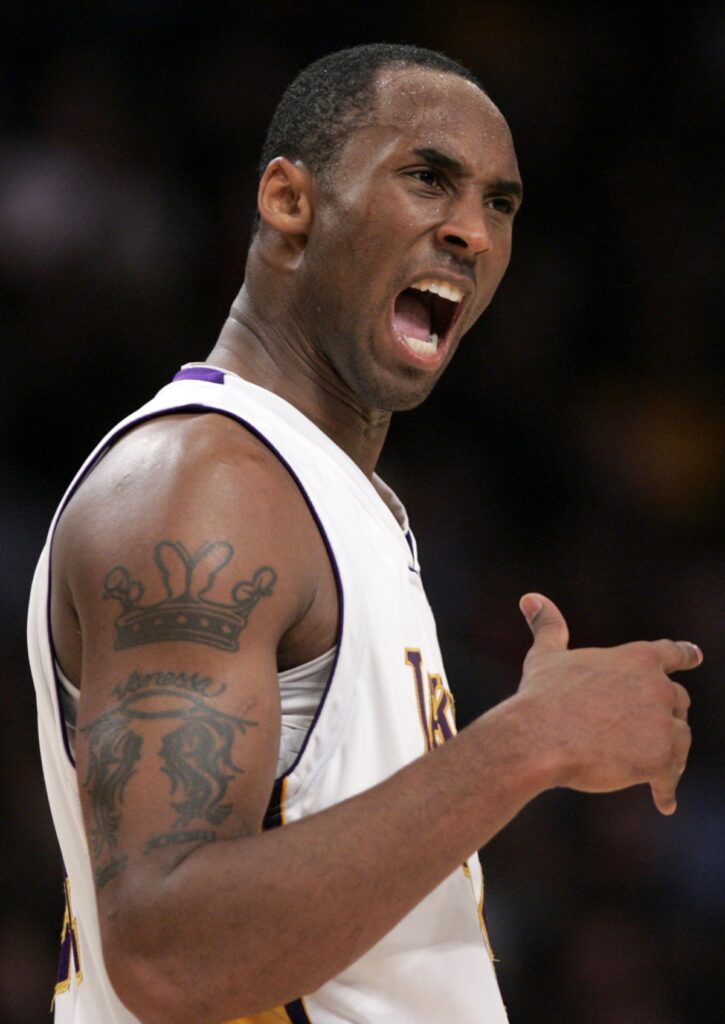 Shakira
Colombian pop icon Shakira has one of the biggest fanbases in the world, and if you don't believe us, just check out her Guinness certifications. The "Whenever, Wherever" singer has a record-smashing following on one social media platform.
According to the record keepers, Shakira's official Facebook page has the most likes of any musician on the planet and was the first page for a person to rack up 100 million likes. Even more impressive is the fact that she's also the most-liked woman on Facebook.
Hips don't lie and neither do likes.
Vin Diesel
Speaking of Facebook-related world records, would you guess that Vin Diesel is the most popular actor on the social media platform? His tally of more than 96 million likes surpasses fellow movie stars like Will Smith and Dwayne Johnson, giving him an impressive certification.
Diesel's 2013 post about the death of his friend and frequent co-star Paul Walker also broke the Guinness World Record for the most-liked item ever posted on Facebook, when it surpassed 7.8 million likes in 2014.
Selena Gomez
We told you we'd get to Selena Gomez in due time. The actor and musician has her own impressive certification from Guinness that will never be taken away from her.
In September 2016, less than six years after Instagram had launched, her account became the first to amass 100 million followers. In the four years that have followed, she's nearly doubled that tally, reaching an audience of 192 million followers with each of her posts as of this writing.
For stories like this check out our blog site.
Watch FilmArtsy's full video covering this story.