During the press tour for Thor: Love and Thunder, Christian Bale plunked down with Screen Rant to talk about the impending Marvel Studios discharge and assumed he would be available to play Batman once more.

"No one's ever mentioned it to me. No one's brought it up," said Bale when he was asked if he's been approached to reprise his role of Bruce Wayne/Batman. "Occasionally people say to me, 'Oh, I hear you were approached and offered all this.' And I'm like, 'That's news to me. No one's ever said that.'"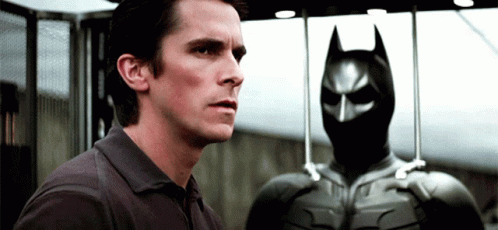 At the point when asked what it would take to have him wear the cowl once more, Bale said that he could be persuaded in the event that director Christopher Nolan was joined to a venture. "I had a pact with Chris Nolan," Bale added. "We said, 'Hey, look. Let's make three films, if we're lucky enough to get to do that. And then let's walk away. Let's not linger too long.' In my mind, it would be something if Chris Nolan ever said to himself, 'You know what, I've got another story to tell.' And if he wished to tell that story with me, I'd be in."

Christian Bale and Christopher Nolan began their Batman set of three with 2005's Batman Begins, trailed by the widely praised spin-off The Dark Knight in 2008. Finishing the set of three with The Dark Knight Rises in 2012 with the actor and director backing away from the establishment.