Ellen DeGeneres paid tribute to Stephen 'tWitch' Boss on what would have been celebrated as his 41st birthday. The DJ and choreographer committed suicide in December last year. In a heartfelt Instagram post, the earlier TV host remembered Boss, who served as The Ellen DeGeneres Show's DJ and producer. 
Happy birthday, tWitch. I love you and I always will,
DeGeneres posted a selfie of them smiling with the above caption, on a private flight.
Earlier in the day, the So You Think You Can Dance star's wife, Allison Holker Boss, honored her husband by visiting his gravestone along with her three kids.
We honor our beautiful, sweet, kind and loving Stephen tWitch Laurel Boss. Forever on our hearts and minds carrying us, guiding us and lifting us,
she captioned the post.
We feel your presence every day and will forever be grateful for the beautiful times we shared together,
she wrote alongside a picture where the family was spending time at the gravesite.
We feel your arms wrapping around us and holding us up on this day. Happy birthday my love @sir_twitch_alot a day we will always celebrate the gift you were and still are to this world. We love you!
The dancer, DJ, and producer crossed paths with Allison in 2010 when they appeared on SYTYCD. They got married in Paso Robles, California, in 2013 and brought up son Maddox as well as daughters Zaia and Weslie, from her previous relationship.
After he passed away last year, Allison stated in an interview that,
Stephen lit up every room he stepped into. He valued family, friends and community above all else and leading with love and light was everything to him. He was the backbone of our family, the best husband and father, and an inspiration to his fans.
To say he left a legacy would be an understatement, and his positive impact will continue to be felt,
she added.
I am certain there won't be a day that goes by that we won't honor his memory. We ask for privacy during this difficult time for myself and especially for our three children.
She wrote to her husband,
Stephen, we love you, we miss you, and I will always save the last dance for you.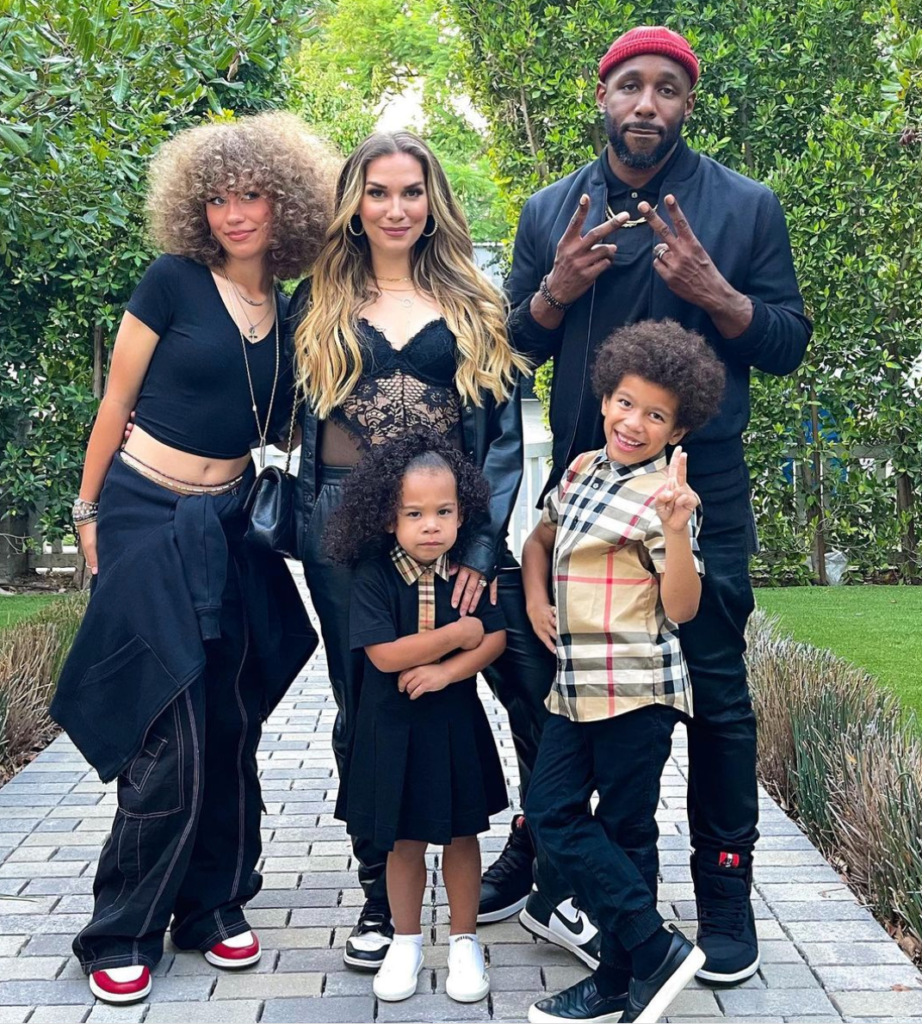 After Stephen's death, DeGeneres honored the dancer by posting a video from the last season of The Ellen DeGeneres Show, which included an album of her favorite moments with the star. Some of these include Stephen teaching Ellen to dance and him becoming the show's DJ.
Whenever he's not here it's just different … he's my pal, he's my sidekick, because we have this connection,
she stated in the video.
Just looking over and he makes me laugh. He really, really makes me laugh.
I love you tWitch and you know that much. We tell each other that every day when we say goodbye after the show, we both say love you,
she added.
He says love you so much and I say 'Love you.' And so he's never going to be out of my life. He's always a part of my life.