Ed Sheeran found the inspiration for his new album from the sweet moments he spends with his wife, Cherry Seaborn.
On Thursday, the private chef of Wishbone Kitchen, Meredith Hayden shared a video of Sheeran, serving tacos with her in her apartment in Brooklyn. In the video, the Perfect singer shared that kitchen time serves as a huge inspiration for his work.
It was actually cooking that inspired me to make it,
he said about his new album, "Autumn Variations".
Me and my wife always put on Norah Jones.
As Hayden was cooking, she asked Sheeran,
I was going to say is it a good cooking album?
Sheeran hilariously asked the chef what her comfort cooking playlist was.
It's kind of embarrassing. It's called hotel lobby jazz,
she answered, receiving a fist bump approval from the Grammy winner.
She added,
The next time I cook, I'm going to be listening to your new album.
Sheeran hit back with a funny response.
I hope so. You might be switching it off halfway through and putting on your jazz record,
he said, jokingly.
Their collaboration starred Sheeran's hot sauce, Tingly Ted's. Hayden poured the hot sauce on their tacos to end the fun video.
Hayden isn't the only one who Sheeran visits. Last week, the singer went over to his good friend, Courteney Cox's place, to sing for her a song from his new album inspired by Friends.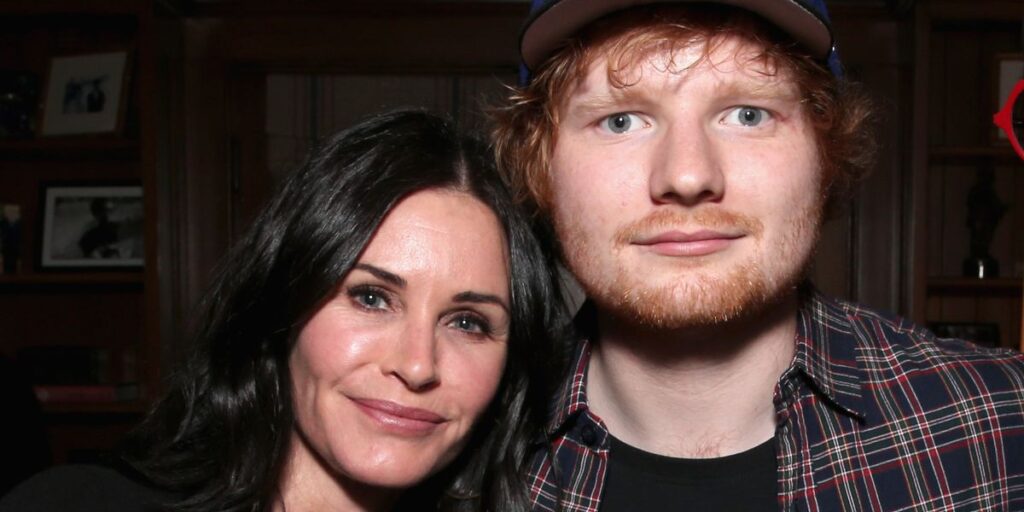 Courteney, Courteney, Courteney. I wrote this song inspired by Friends, the show that you were on,
Sheeran explained to Cox.
Sheeran shared a little part of the track American Town, playing his acoustic guitar.
We're a long way from home/ Haven't seen you in so long/ But it all came back in one moment/ And the year started cold/ But I didn't notice at all/ When we found there's a room we're both in,
he sang while Cox was delighted by his performance.
It was the part before the chorus hit, however, where Sheeran made a reference to the 90s American sitcom which ran from 1994 until 2004.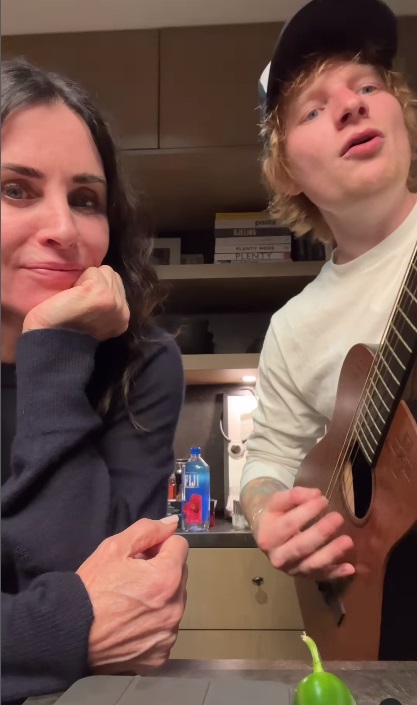 We ate Chinese food in small white boxes/ Live the life we saw in Friends/ Your room it barely fits the mattress/ Wake up, leave for work again/ The wind it seems to blow right through us / Down jackets are the trend,
Sheeran wrote this song surrounding an English girl in an American town and about an elevator that doesn't go up to the fifth floor.
After he was done with his little concert, Cox asked,
Wait, that was really about the show Friends?
Sheeran clarified that it was inspired by the show,
cuz you eat Chinese food in small white boxes.
Cox expressed her love for the song and hilariously said that she would receive royalties.
Do I get paid?
she jokingly asked.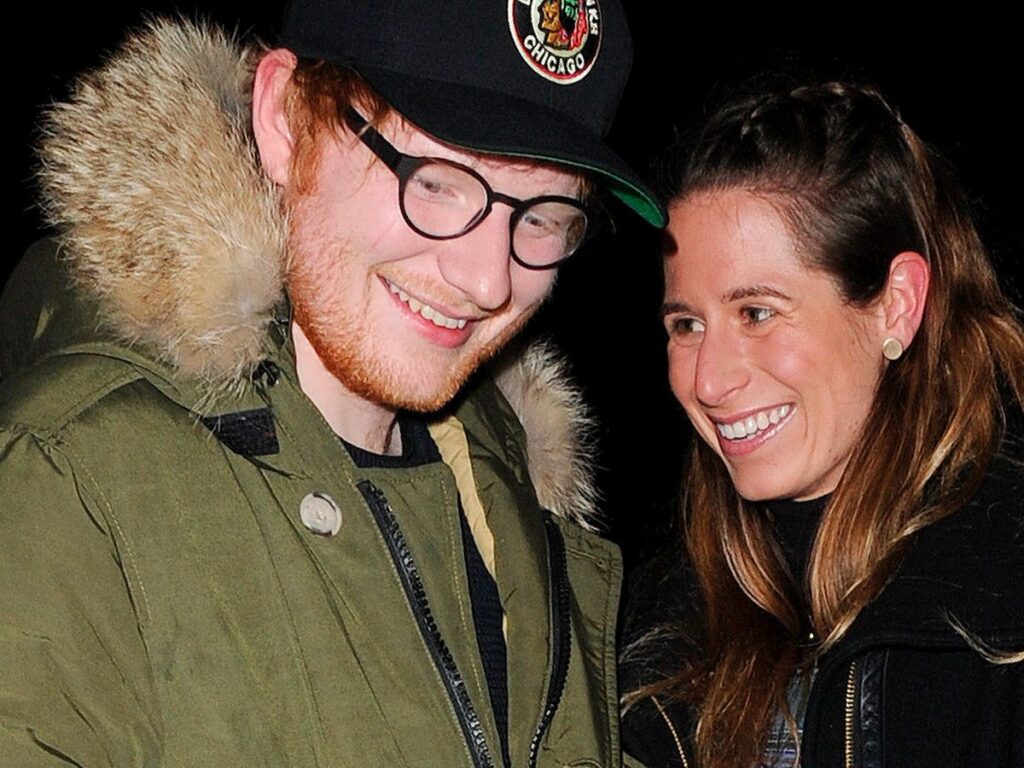 On the Elvis Duran Morning Show in May, Sheeran said his wife keeps away from the public, even though being married to a superstar, she lived her own private life.
Cherry sort of touches on it in the documentary, and we've talked about this a lot, whether we can close the door after we've opened it a little bit,
he told the host.
She's always been a private person. She's never had a public Instagram. She's never done a red carpet with me. We've always been super private. Our private life is our private life.