It's Shakira Day today!
On Friday, Spotify paid tribute to the Hips Don't Lie singer, the most-heard female Latin artist in the history of Spotify, with her special day and declared her as EQUAL Global Ambassador for September.
Shakira Day achieved his title after the #ShakiraDeservesADay campaign, put together by her Colombian fanbase, which went viral on all social media platforms. Friday is also dated as the 25th anniversary of her popular album Dónde Están Los Ladrones.
The role that my fans have played in my career is impossible to quantify. They've known how to understand me better than anybody, and they've carried me to where I am today with their unwavering support,
Shakira shared this in an interview with Spotify.
She added,
The way Colombia has served as inspiration for my career as an artist is immeasurable. Colombia is a never-ending source of inspiration: for colors, culture, sounds, stories, folklore, and food. It's such a rich culture and I'm so grateful to have been raised where I was and have it be my lifelong muse.
Falling back on her career, where her music has stood out, Shakira feels proud to "represent women who come from my country" in a "male-dominated industry."
However, she'd like "to have more female producers and engineers."
I do see more representation on the artist side, but I think there still could be more on the industry side.
she stated.
Earlier this month, Shakira was awarded the Video Vanguard Award at the MTV VMAs, which recognizes an artist's decade-long achievement.
The Hips Don't Lie collaborator Wyclef Jean handed over to her the honorary Moon Person trophy, referring to her as a "musical genius" as the crowd screamed her name.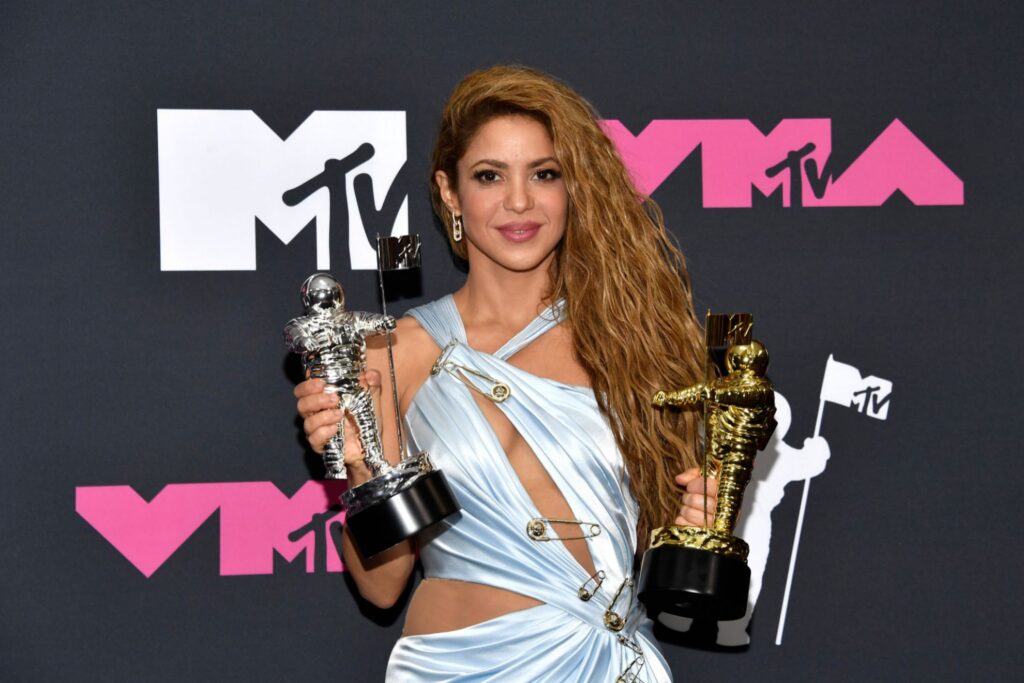 Thank you MTV. Thank you for being such a big part of my career since I was only 18 years old,
she started her speech.
The She-Wolf singer acknowledged people who have "played a key role in my visual history," also her label and her parents.
She seized the moment to thank her kids, sons Milan, 9, and Sasha, 7, who were present in the award ceremony.
Thank you so much for cheering me up and for making me feel that Mama can do it all,
she expressed to her children, who she brings up with ex Gerard Piqué, watching her from the audience.