Scorsese and Eric Roth's Killers of the Flower Moon shot via Candid Camera
A murder thriller whose grounds are said to be true revolves around the classic story of real love which bears through the undefinable layers of betrayals. Leonardo DiCaprio and Lily Gladstone narrate the tale of the Osage People and the beginning of the fable of Ernest Burkhart and Molly Burkhart.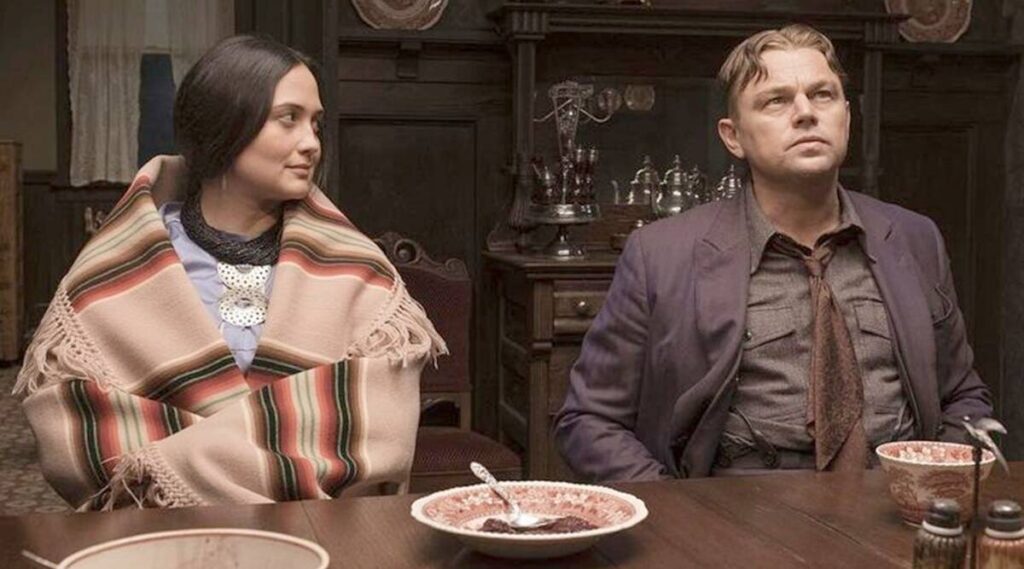 Birth of the Flower Moon
The most prominent Crime Saga Killers of the Flower Moon bloomed from the non-fictional book: Killers of the Flower Moon: The Osage and the Birth of FBI, by David Grann.
The depiction of the movie enhances the Osage Tribe in Oklahoma during the fierce 20s. The Osage community being wealthy due to the rich oil deposits, was targeted by the local white cattleman William Hale. He kills over 60 people belonging to the Osage to acquire more wealth and power.
Martin Scorsese's influence to direct killers of the flower moon soared from the Satyjit Ray's Indian movie Pather Panchali. This gave him the universal experience to explore and portray the authenticity being added with purity.
Scorsese saw the 1955s Indian Bengali film's dubbed english version in New-York and in an virtual Interview he said,
So from that point on, cinema opened to me many different worlds. I wonder what it would be like to be a colonised person and a wide part of a colonised world that you live in."

"And I said, 'Wait a minute, those are the people I usually see in the background of other films. What's the difference here?' The difference is that this film is being made by them, the real people, and I'm being introduced to another culture and another way of thinking, a whole life and the universality of it all. How we all are, basically the same as human beings,"

– Martin Scorsese
Unveiling the threads of music
Plato once said, Rhythm and Harmony find their way into the inward places of the soul. But Killers of the Flower Moon not just settles into our heart but also injects the waves of 50s nostalgic American aura.
Critics have described the soundtrack to be "old timey" and "bluesy." Soundtrack of Killers of the Flower moon was Robbie Robertson's final completed score before he died in August 2023, which truly gave this movie a perfect touch of synchronization.
Here, dropping down one of my favorite tracks of all time!
Gladstone's Stance as Molly
The three hour screen gave Lily Gladstone an epic heads up which gave her the authentic connection with women who stood out from their own trauma and hailed in the parade of resiliency. In an interview Lily talks about her character that is praised by almost everyone of us!
Molly is somebody who's described as easy to like. Then in a way faithfully and in a way intentionally, meets Ernest Burkhart. Who is under her as employee, as her driver. Through one lens you see a very organic attraction forming and through another lens, that Molly is pretty unaware, you see a pretty calculated arrangement happening.

-Lily Gladstone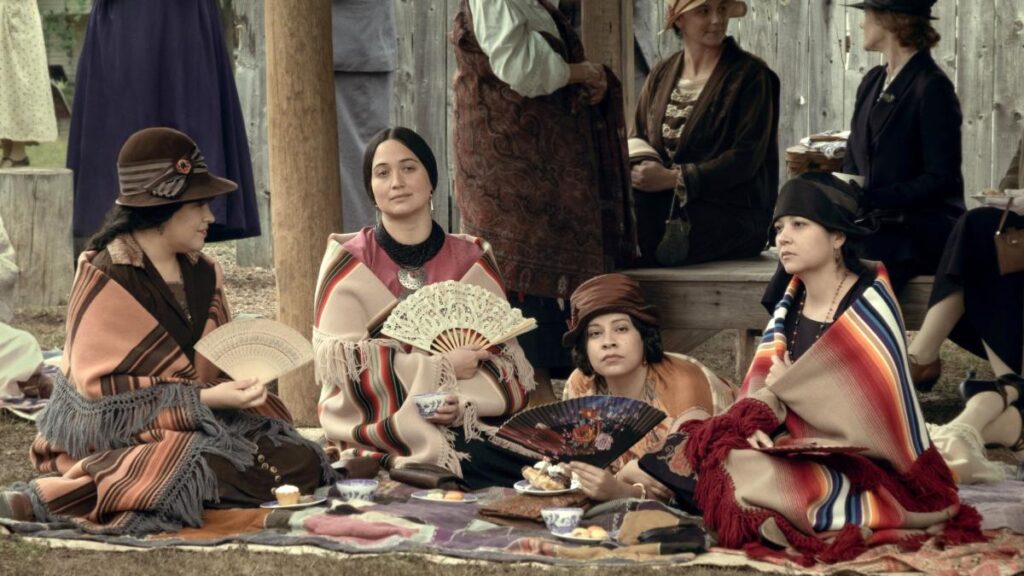 Leonardo's Words on Gladstone
"I felt her at moments living as Mollie, she embodied that character, she took on the soul of this woman and embraced herself into the Osage Community. Once again being from a different tribe going to the Osage Community, listening to that story speaking to her direct descendants, and just embodied in every moral fiber of her being, who Molly was and expressed it through her performance in a very profound way."

-Leonardo DiCaprio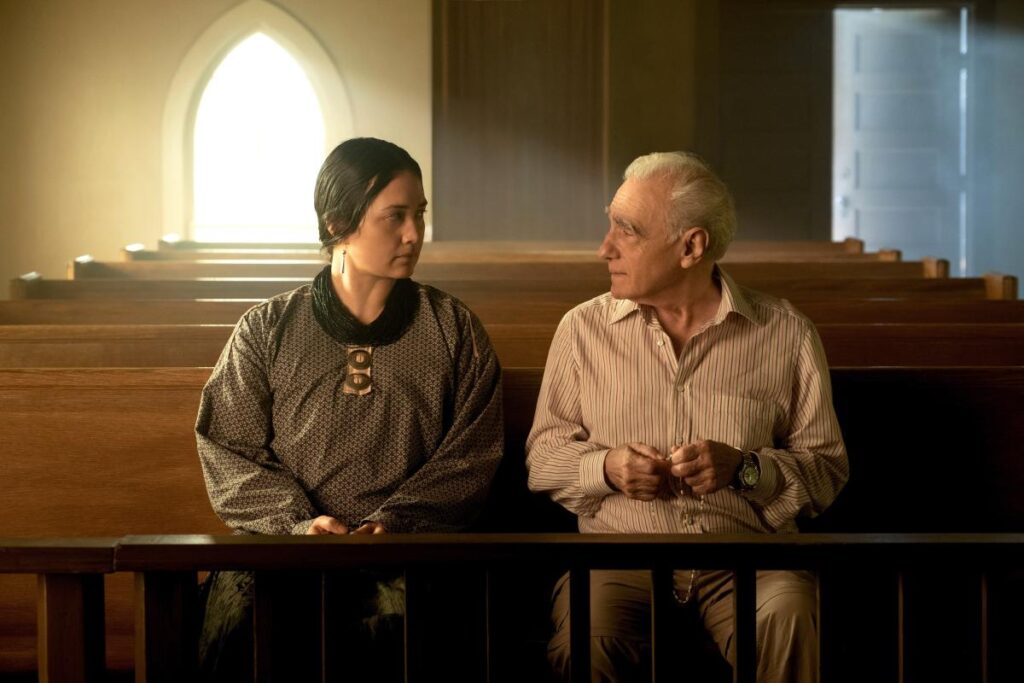 Reunion to be sighted
Almost after 30 years, Leonardo DiCaprio and Robert De Niro are back in the game. This duo first shot their appearance in 1993's movie This Boy's Life as stepson and stepfather.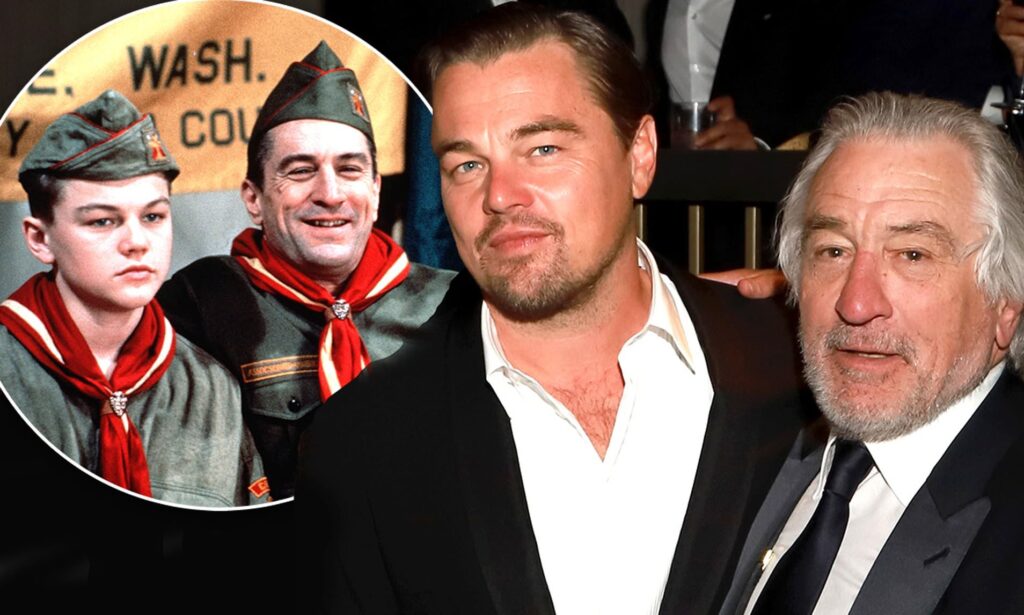 Director's Appraisal on Leonardo
Being one of the most charismatic actors Leonardo DiCaprio as Earnest Burkhart justifies the role and gives the merit it truly deserves.
I got to say, in this picture, he really went pretty far and astonished me. I mean he had it, has a depth, a vulnerability. Again, many different layers, and shades, and tones to Ernest that we just developed as we went along and it still amazes me.

– Martin Scorsese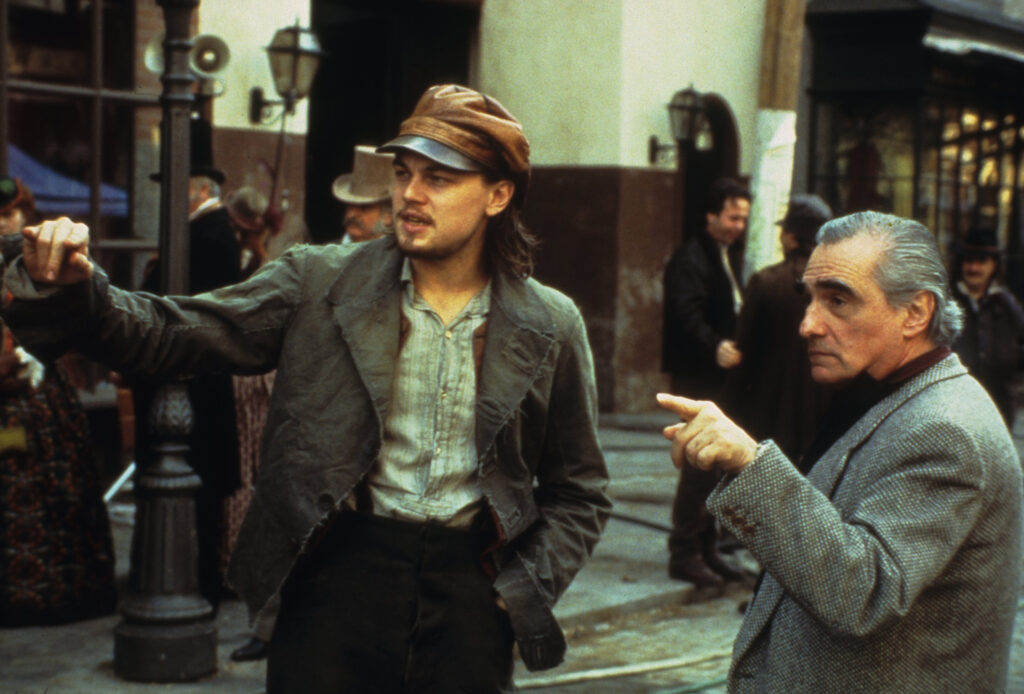 Critics on Killers of the Flower Moon
Killers of the Flower Moon is uneven and has its share of longueurs during the first half, and there are times when the low level of momentum makes you question the need for its 3.5-hour duration. But after that, it becomes much more involving, as the (sometimes confronting) carnage ratchets up and the scheming becomes more Machiavellian. There are scenes of extraordinary visual impact or ingenuity – most memorably an almost 'hallucinatory' fire and a radio broadcast.

– Film Ink
Monumental stuff: a story about the deadly legacy of America's colonial sins, both vast and intimate in scope. Exceptional filmmaking, by an exceptional filmmaker.

-John Nugent
Killers of the flower moon is both a staggering piece of cinema and an urgent social probe and trial that is universal despite its historic and cultural specificity.

– Namrata Joshi
Visual Insights of BTS
Check out More from Us!