North West's Beautiful Sunset Painting Amazes Instagram
Kim Kardashian took to Instagram to share her daughter North West's latest artistic creation, showcasing the 10-year-old's impressive talent for painting. North, the daughter of Kim Kardashian and Kanye West, has been nurturing her artistic abilities for several years, and her recent masterpiece captures a breathtaking sunset over the ocean.
North's painting depicts a vivid sunset scene with a radiant orange and yellow sun casting its warm glow on the ocean's surface. Pink and purple clouds are reflected in the tranquil waters, creating a stunning and serene landscape. The artwork skillfully combines various hues of pink, purple, orange, and yellow to convey the beauty of the setting sun.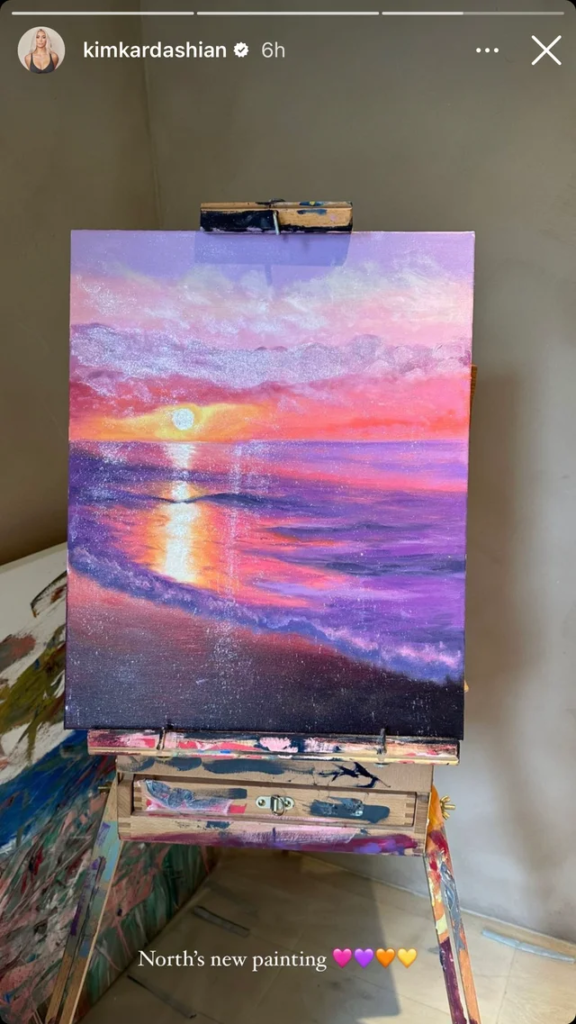 North's Artistic Journey
This isn't the first time North has showcased her talent for painting. In 2021, Kim shared a painting created by North when she was just seven years old. The artwork featured a snow-covered mountain landscape overlooking a peaceful lake.
However, some individuals questioned whether North had painted it herself or used a paint-by-numbers program. Kim Kardashian responded by revealing that North had been taking oil painting classes, emphasizing that the artwork was indeed North's creation. She defended her daughter against negativity, encouraging everyone to appreciate children's accomplishments and allow them to shine.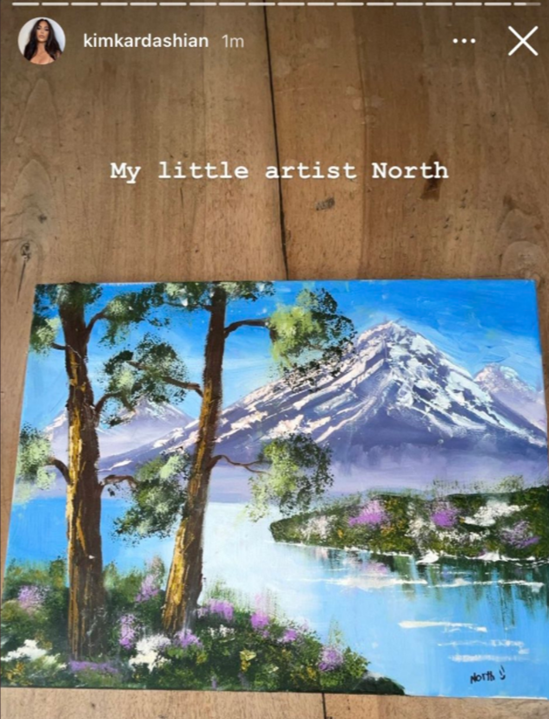 Kim and North's Summer Adventures
Throughout the summer, Kim Kardashian and North have shared quality mother-daughter time. Their memorable experiences include attending Beyoncé's birthday concert as part of her Renaissance tour in Los Angeles, joined by Khloé Kardashian, Penelope Disick, and Kris Jenner. These outings reflect the close bond between Kim and North as they create lasting memories together.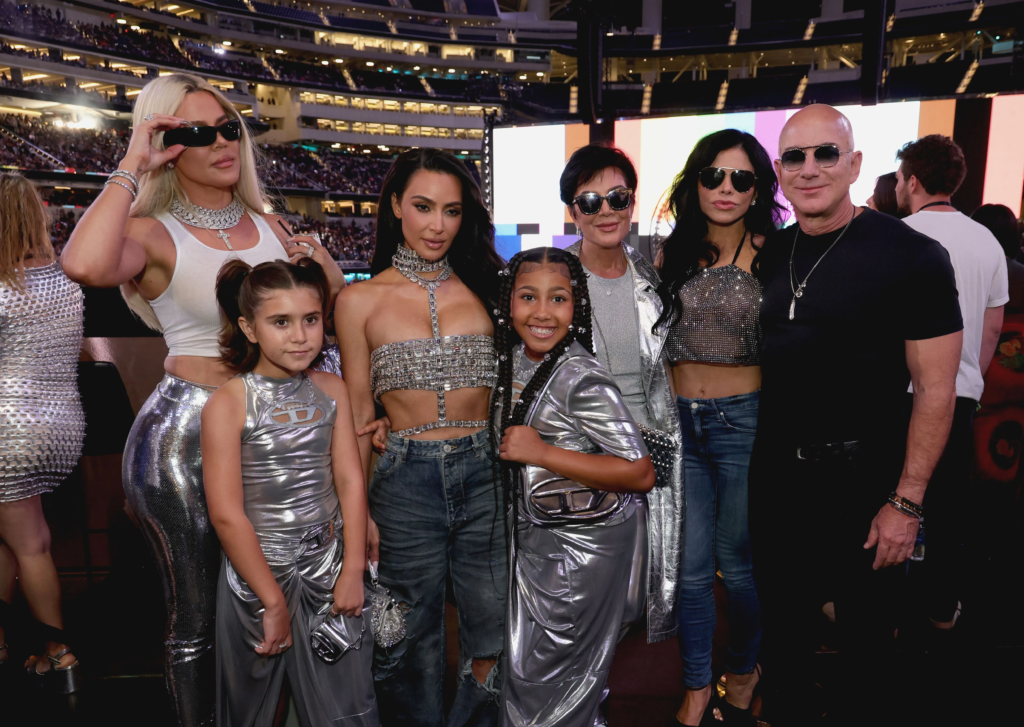 Kim has been a supportive mother, defending her daughter's artistic achievements and encouraging her to pursue her passion. As Kim and North continue to enjoy their summer adventures, it's clear that North's artistic journey is blossoming, promising more impressive creations in the future.