Marvel in a promotional poster of The Marvels gives us the best look at the costume of Prince Yan, portrayed by actor Park Seo-joon.
The Marvel Cinematic Universe (MCU) never fails to keep fans on the edge of their seats, and the anticipation for The Marvels continues to build. In a recent promotional poster, we got our best glimpse yet of actor Park Seo-joon's character, Prince Yan, who promises to bring a unique flavor to the MCU.
As The Marvels gears up for its highly anticipated release, let's take a closer look at what this poster reveals about Prince Yan and the tantalizing hints it drops about his role in the film.
A New Perspective on Prince Yan
The promotional poster in question allows fans to feast their eyes on Park Seo-joon's MCU costume, and it's nothing short of regal. Positioned just below Carol Danvers' left shoulder, Prince Yan commands attention with his striking presence.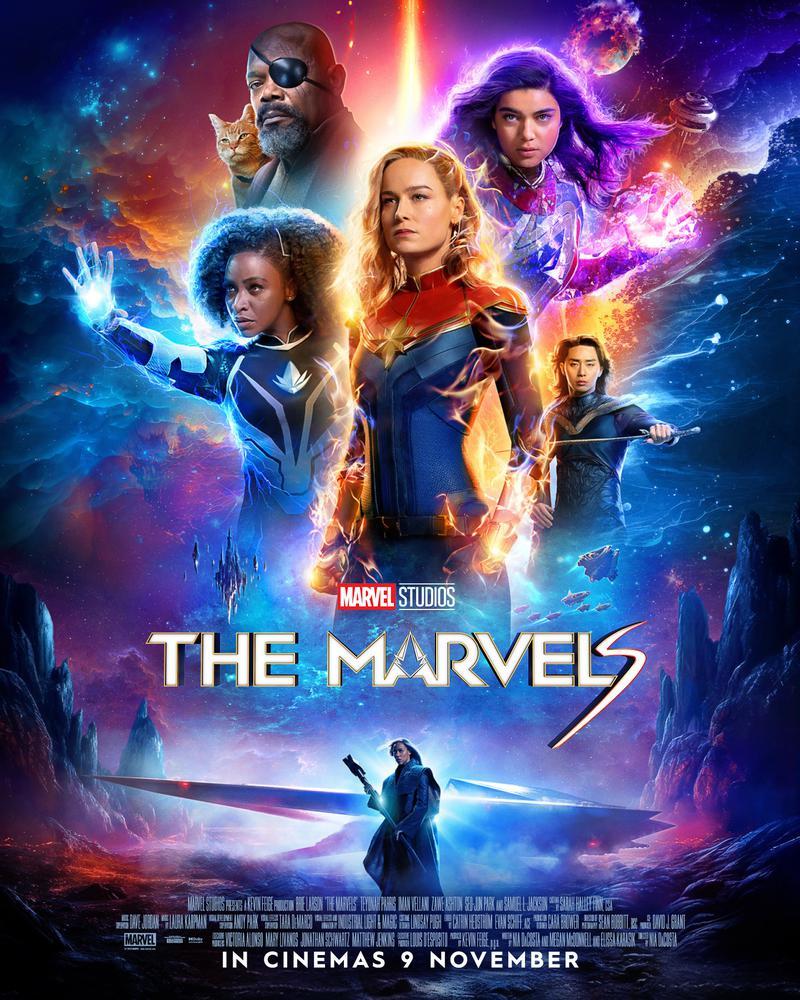 Zooming in on the character provides a clearer view of his royal attire, hinting at the depth and detail of his character design.
Die-hard fans might recognize Prince Yan from The Marvels marketing material. Trailers have offered glimpses of him wielding a formidable sword, which he proudly brandishes in the poster.
A closer examination of Yan's costume reveals intricate details that hint at a rich backstory, making fans wonder about the origins of this enigmatic character.
Unraveling the Mystery of Prince Yan
While the official statement from Marvel Studios describes Prince Yan as an "ally" to Captain Marvel, rumors circulating online suggest a deeper connection. Speculation runs wild that Yan's journey with Carol Danvers might have included a wedding on a distant planet.
Producer Mary Livanos has shed some light on Yan's background, describing his home planet as "colorful" and "bright." According to her, Yan is a "friend" to Carol Danvers. However, the rumor mill tells a different story—one that hints at a musical twist.
Fans eagerly await the truth about Prince Yan's relationship with Captain Marvel, and it seems likely that the rumors of a marriage might hold some truth.
As The Marvels prepares to grace theaters on November 10, the excitement and intrigue surrounding Park Seo-joon's character continue to grow. The MCU never ceases to surprise, and Prince Yan is poised to be a captivating addition to its rich tapestry.
Stay tuned for more updates as we count down the days to the release of The Marvels.