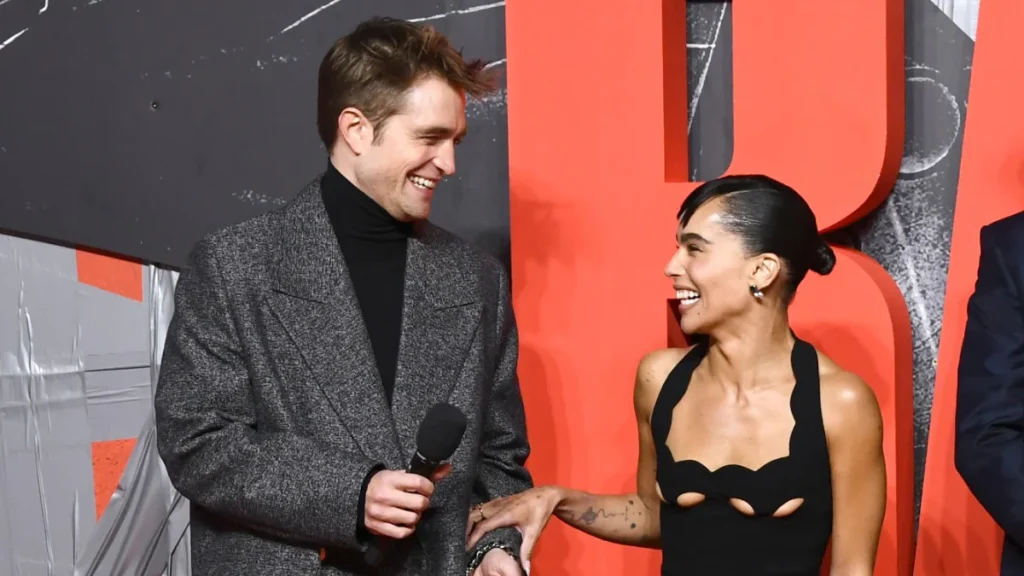 After watching the trailers and promos of The Batman, fans are convinced that Zoe Kravitz and Robert Pattinson are perfect in terms of casting for the roles of Catwoman and Batman.
Recalling how it all started, Zoe Kravitz during her recent appearance on Jimmy Fallon's talk show spoke about her screen test for the role and revealed how she met Pattinson during the same.
While this is the first time that Pattinson and Kravitz have teamed up for a project, their chemistry has been catching eyeballs and discussing if she knew him from before, Zoe said she had interacted with him
The Batman will introduce Zoe Kravitz as Selina Kyle before she becomes Catwoman. The film is all set to release in theatres on March 4.
A hilarious video featuring The Batman co-stars Robert Pattinson and Zoe Kravitz from an interview has gone viral on Twitter. It appears to be from an interview of the two actors with People Magazine and has Kravitz admitting she has not watched Twilight, to which Pattinson says, 'It's not even cool to be a hater anymore. That's so 2010."
However, Kravitz, who essays the role of Batman's frenemy Selina Kyle or Catwoman in the Matt Reeves directorial, later recalled that she did see the first Twilight movie as her best friend made her go, but she does not really remember it.