Taissa Farmiga, acclaimed for her portrayal of Sister Irene, is set to return to the Conjuring universe in the highly anticipated horror thriller, The Nun 2. Fans have been eagerly awaiting the release of the film, and the official trailer, which dropped on July 6, has only intensified the excitement surrounding this latest installment in the franchise.
Elevated Horror Experience Promised in The Nun 2 Trailer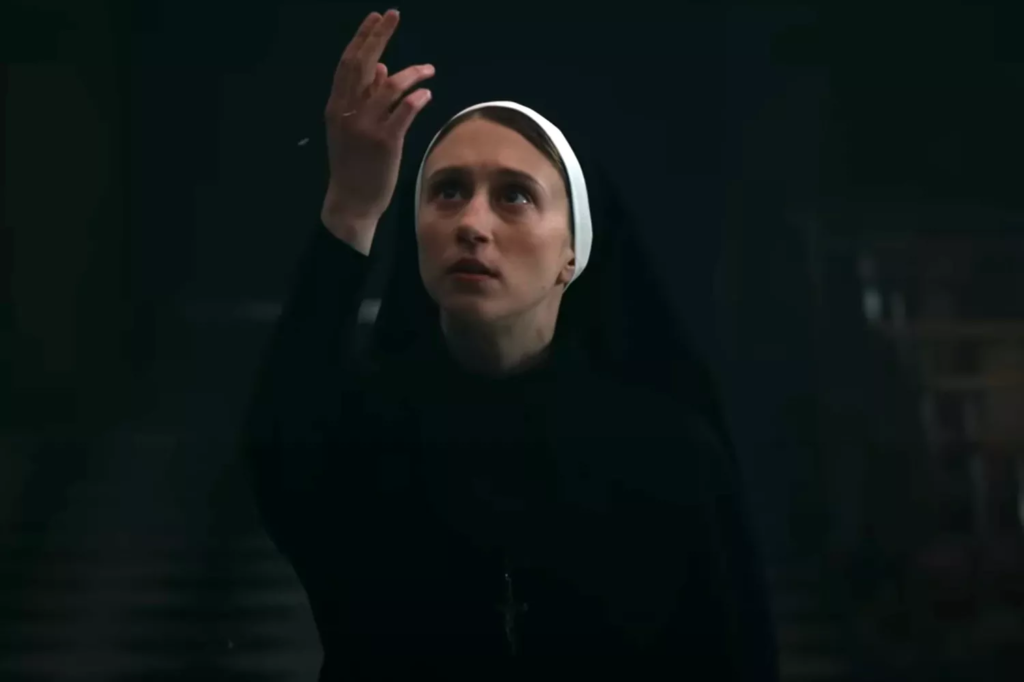 The recently unveiled 2.18-minute trailer for The Nun 2 hints at an elevated horror experience that is sure to captivate audiences. Opening in 1956, the trailer introduces a young girl who witnesses the mysterious death of a priest and senses that something is terribly amiss.
Sister Irene, portrayed by Taissa Farmiga, emerges as the central character tasked with unraveling the enigma surrounding the malevolent presence in their lives. An elderly priest explains that the demon was once an angel rejected by God, setting the stage for spine-chilling encounters and terrifying visuals that accompany the haunting background score.
The Plot and Stellar Cast of The Nun 2
According to the official synopsis, The Nun 2 follows Sister Irene (played by Taissa Farmiga) as she confronts the demonic entity known as Valak once again. Joining Farmiga in reprising their roles are Bonnie Aarons as Valak and Jonas Bloquet as Maurice Frenchie. The film, helmed by director Michael Chaves, features an exceptional supporting cast that includes Storm Reid, Anna Popplewell, Katelyn Rose Downey, and others.
The Release Date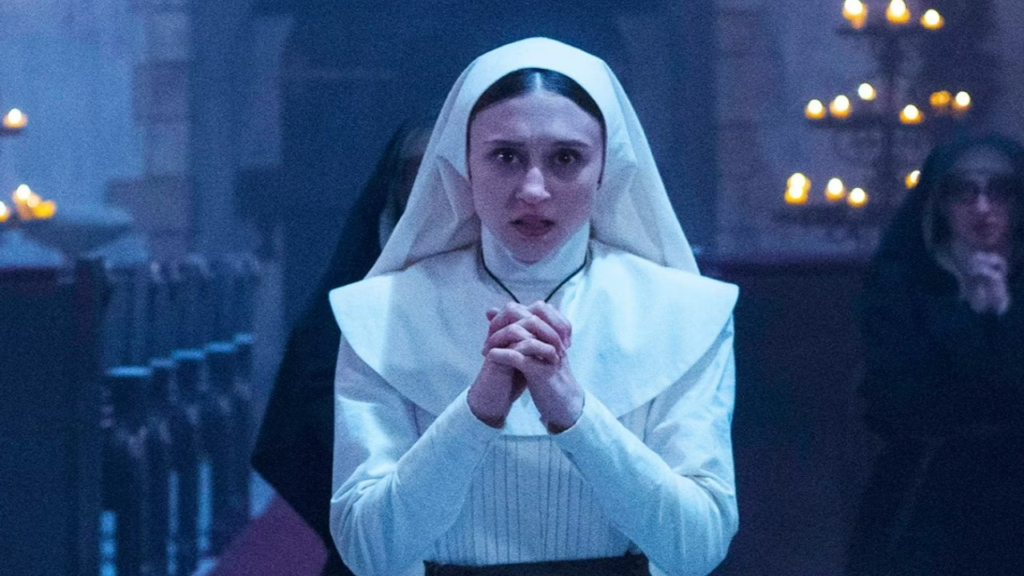 Produced by Warner Bros., The Nun 2 is scheduled to hit theaters on September 8, 2023. As the date draws near, fans of the Conjuring universe can anticipate a spine-tingling and immersive cinematic experience, with Taissa Farmiga's return and the talented ensemble cast delivering a captivating and chilling tale.
The Nun 2 trailer has generated substantial anticipation among horror enthusiasts as Taissa Farmiga reprises her role in the Conjuring universe. The glimpse into the film promises an elevated horror experience, with intriguing plot elements and terrifying visuals. Set to release on September 8, 2023, The Nun 2 is poised to deliver another thrilling installment in this popular franchise, leaving audiences on the edge of their seats.