Three unknown performers were sent out by Eduardo Sanchez and Daniel Myrick in 1997 to create a horror movie in the woods and film it independently. It wouldn't be simple to implement the idea because it was essentially unheard of. The Blair Witch Project, which started a new horror subgenre and became one of the most recognizable horror movies of all time, was a genuine hit for Sanchez and Myrick two years later.
A Low Budget Production
The movie had its 1999 Sundance premiere on a $60,000 budget. The two teenage directors sold the movie to Artisan Entertainment for $1.1 million just hours after the midnight showing.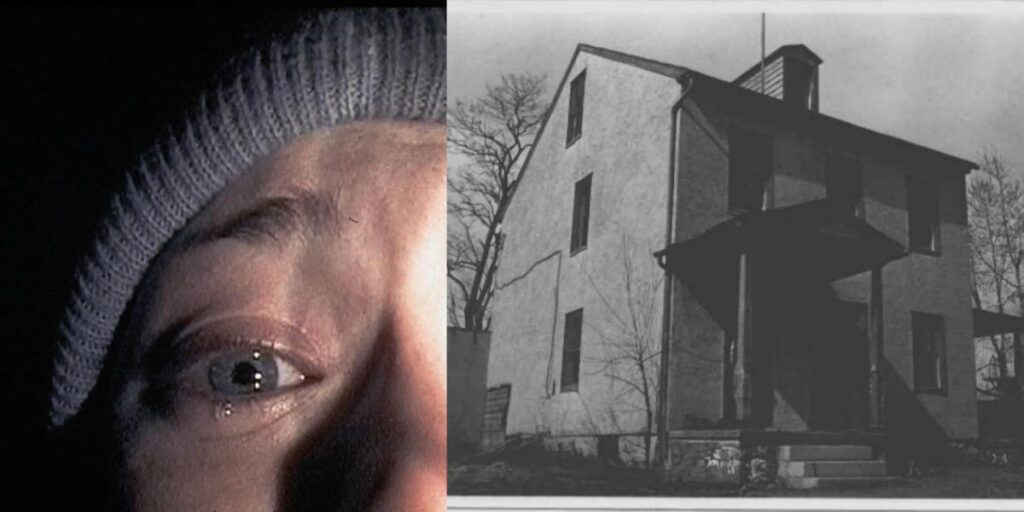 The film was the most anticipated horror release of the year, but it took a long time to materialize. Despite the fact that Sanchez and Myrick came up with the idea while studying cinema at the University of Central Florida in 1991, they didn't start putting their ideas into action until 1996, and because of financial constraints, they didn't begin casting the movie until 1997.
Although Sanchez and Myrick had developed a fairly precise framework of the screenplay, the conversation would be nearly all improvised, so they needed to find players who could think quickly on their feet.
Actors Heather Donahue, Joshua Leonard, and Michael C. Williams portrayed fictitious versions of themselves while filming a documentary on the Blair Witch tale in the Maryland woods. It was one of the most intense filmmaking experiences imaginable.
The real footage of The Blair Witch Project
The fact that you never see the actual Blair Witch and that the producers didn't employ special effects to frighten viewers instead of using the cast's real responses to what was waiting for them in the woods is part of what made The Blair Witch Project so revolutionary. With relatively little money, the movie accomplished a lot, and it also pioneered one of the earliest viral marketing efforts, earning popularity before it ever opened in theaters.
Putting such a different element of horror movie became a trend post such exceptional horror movies.