From post-apocalyptic dramas to interdimensional adventures, these captivating sci-fi shows on HBO Max will ignite your imagination.
In the vast expanse of science fiction, HBO Max stands as a portal to alternate realities, where the ordinary transforms into the extraordinary. From interstellar adventures to dystopian futures, the streaming platform offers an array of captivating sci-fi shows that will ignite your imagination. Buckle up, because we're about to explore the best sci-fi shows available on HBO Max right now.
The Last of Us (2023-present)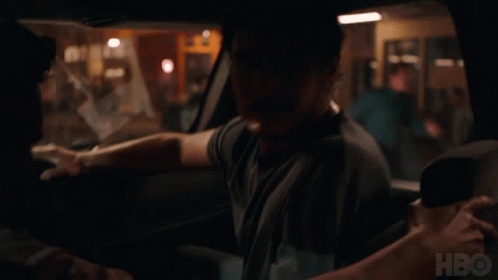 In a television landscape where true critical acclaim and fan adoration rarely converge, The Last of Us stands out as an exceptional series. Adapted for television by the creative duo of Craig Mazin and Neil Druckmann, this gripping post-apocalyptic drama draws inspiration from the immensely popular video game of the same name.
The series centers around a rugged outlaw portrayed masterfully by Pedro Pascal (known for his role in The Mandalorian) and his harrowing mission to escort a teenage girl, brought to life by Bella Ramsey (Catherine Called Birdy), through the unforgiving remnants of the United States. The Last of Us takes viewers on a journey through a world filled with ruthless and bloodthirsty killers, weaving a narrative that has captured both critical acclaim and the hearts of fans.
A Discovery of Witches (2018-2022)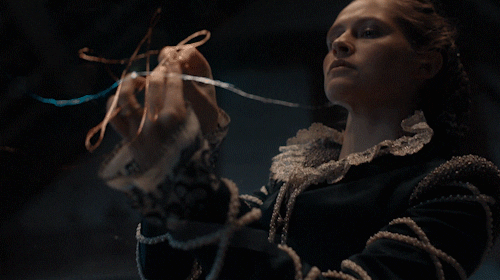 Based on Deborah Harkness's enchanting All Souls Trilogy, A Discovery of Witches introduces viewers to the unlikely pairing of witch Diana Bishop (played by Teresa Palmer) and vampire Matthew Clairmont (portrayed by Matthew Goode). The series transports its audience back to a historical realm of magic, all while unraveling the mysteries concealed within a bewitched manuscript. With a preference for dramatic storytelling over action set-pieces,
A Discovery of Witches weaves its narrative under viewers' skin, offering a unique perspective on the fantasy genre. From its gripping first episode, the series sets the tone, supported by a talented crew of writers, including Kate Brooke and Pete McTighe, and an outstanding ensemble cast. Over the course of three seasons and 25 episodes, A Discovery of Witches enchants and beguiles with a grounded dramatic narrative set free within its fantastical world.
Harley Quinn (2019-present)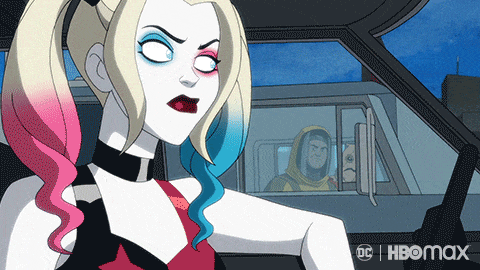 Harley Quinn brings to life one of DC's most cherished characters, originally conceived by Paul Dini and Bruce Timm. This raunchy animated series, created by Justin Halpern, Dean Lorey, and Patrick Schumacker, features the voice talents of Kaley Cuoco (The Flight Attendant) as the titular character, Harley Quinn. The show boasts an array of talented and well-known voice actors, including Lake Bell, Alan Tudyk, Ron Funches, and Tony Hale.
Departing from the iconic dialect associated with the character, Harley Quinn embarks on a refreshing journey of self-discovery, delving into Harley's misadventures and wrapping them in over-the-top graphic violence and outrageously lewd yet undeniably clever humor.
Years and Years (2019)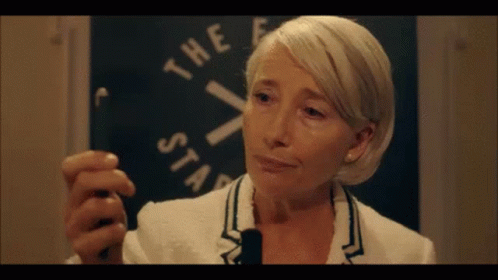 Created by Russell T. Davies, the visionary behind the revitalization of Doctor Who, Years and Years is a thought-provoking six-part dystopian miniseries that takes viewers on a gripping journey over the course of 15 years. Set against the backdrop of a shifting economic and political landscape in the UK, this series follows a small Manchester family as they grapple with a dark and uncertain future. Years and Years possesses the essence of a classic sci-fi novel, expertly holding a mirror to our lives, allowing us to speculate and comment on the complexities of modern society.
It's a series that resonates deeply, especially with those who follow political developments, as it cleverly draws parallels and presents cautionary aspects. The standout performance of Emma Thompson as a charismatic Trump-style demagogue who threatens democracy adds an over-the-top layer of intrigue to this remarkable narrative.
Fringe (2008-2013)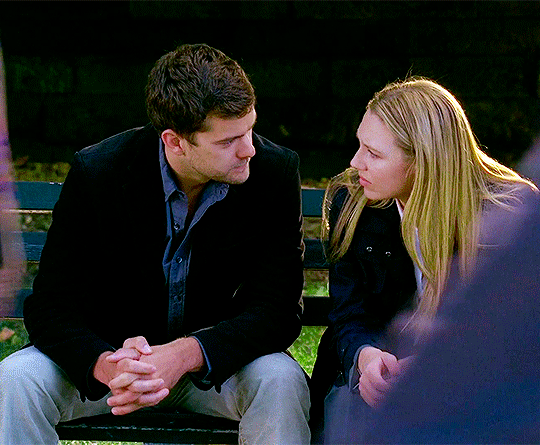 Fringe is a cult classic science-fiction drama that has left an indelible mark on the genre. Created by the formidable trio of J. J. Abrams, Alex Kurtzman, and Roberto Orci, the series boasts a dedicated and ever-growing fanbase. At its heart, Fringe revolves around a traditional FBI agent, portrayed by Anna Torv, who finds herself thrust into the enigmatic world of a fringe division within the Bureau.
This division navigates procedural storylines intertwined with serialized sci-fi phenomena, creating a captivating tapestry of complex mysteries. The show's compelling characters and intricate storytelling draw viewers into a world filled with intrigue and intrigue, making it a must-watch for fans of the genre.
Titans (2018-2023)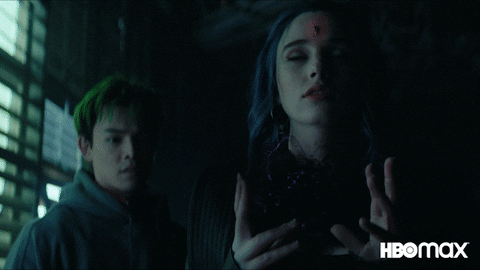 Inspired by DC Comics' beloved Teen Titans, Titans is a four-season television series developed by a stellar team, including Greg Berlanti, Akiva Goldsman, and Geoff Johns. This series charts the journey of a group of superpowered teenagers as they strive to unite and combat evil. The ensemble cast includes Brenton Thwaites as Dick Grayson, a vigilante and former partner of Batman, Anna Diop as the extraterrestrial Kory Anders, Teagan Croft as the empathic Rachel Roth, and Ryan Potter as the shapeshifting Gar Logan.
Titans seamlessly blends a tenacious superhero narrative with a poignant coming-of-age drama, allowing both its roster of characters and the overarching story to evolve in captivating ways. As the team grows and matures, so too does the complexity of the narrative, making Titans a compelling and dynamic addition to the superhero genre.
Torchwood (2006-2011)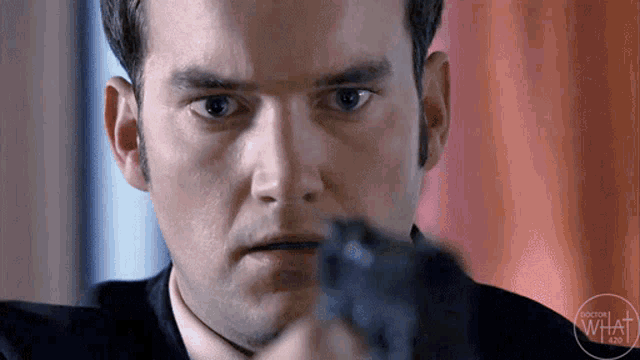 A spin-off from the iconic Doctor Who series, Torchwood offers a more mature and nuanced take on the science fiction genre. Tasked with protecting modern-day England from alien threats, this series follows a team of dedicated individuals. At the helm is the immortal and charismatic Captain Jack Harkness, portrayed by the charming John Barrowman, who hails from the 51st century. Torchwood takes a bold step in exploring Captain Jack's sexual fluidity within the context of a thrilling science-fiction adventure series, creating a more inclusive narrative.
Creator Russell T. Davies infuses the show with witty banter and exciting action, particularly in its early seasons filled with monster-of-the-week episodes. However, the series evolves into multi-episode mini-series mysteries, with standout chapters like Children of Earth and Miracle Day. While these chapters can stand alone, the character relationships forged in the first two seasons remain vital to the overarching story, making Torchwood a captivating exploration of both the supernatural and the human condition.
Avenue 5 (2020-2022)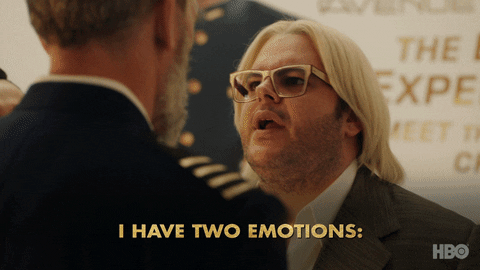 Created by Armando Iannucci, Avenue 5 takes viewers on a side-splitting journey aboard an interplanetary cruise ship. Hugh Laurie shines as the ship's captain, with Josh Gad portraying the eccentric billionaire owner. The series skillfully portrays the preposterous personalities of both wealthy and working-class passengers on this fictional luxury vessel.
As the voyage begins with a catastrophic crisis, Avenue 5 navigates from one calamity to the next with unrestrained hilarity and sharp satirical wit. The two-season sitcom is a treasure trove of comedic talent, featuring gems like Zach Woods, Suzy Nakamura, and Jessica St. Clair, who bring their comedic prowess to every uproarious moment.
Falling Skies (2011-2015)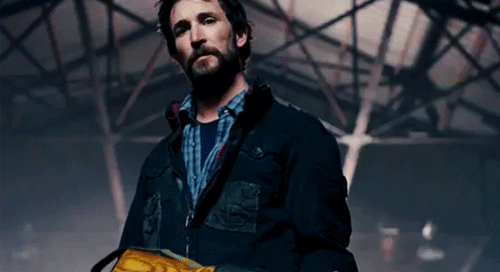 Starring Noah Wyle, Falling Skies is an exhilarating adventure series that unfolds over five gripping seasons. Set in a post-apocalyptic landscape, the series depicts the harrowing aftermath of a global alien invasion. Created by Robert Rodat, the scribe behind Saving Private Ryan, Falling Skies thrusts humanity into a desperate struggle to combat a sinister alien force that has colonized Earth for reasons unknown.
The series also features notable co-stars like Will Patton, Drew Roy, and Moon Bloodgood, adding depth to the character dynamics within the backdrop of an alien versus human spectacle. Falling Skies captivates audiences with its suspenseful premise and explores intricate themes of family, anchoring the show in the emotional bonds that form in times of crisis. It's a thrilling journey through a world forever changed by extraterrestrial invaders.
His Dark Materials (2019-2023)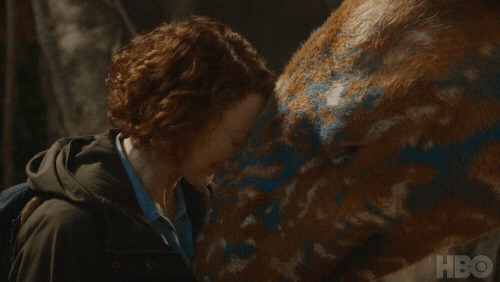 Based on Philip Pullman's beloved novel trilogy, His Dark Materials is an enchanting adventure series that transports viewers through a tapestry of alternate realities. Dafne Keen, renowned for her role in Logan, stars as Lyra, an ambitious and extraordinary young girl embarking on a journey that unravels mysteries across dimensions. Accompanied by her Daemon, a soul-bound animal companion, Lyra's path leads her through visually stunning landscapes while probing profound philosophical questions.
Jack Thorne's adaptation breathes new life into Pullman's rich source material, offering fans an immersive experience that helps them forget the lackluster film adaptation, The Golden Compass, as they dive headfirst into this captivating series.
Paradise (2021-2022)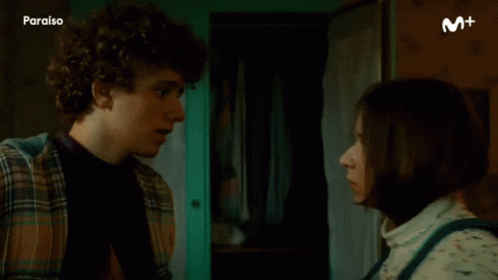 Paradise is a tantalizing mystery series with an eerie interdimensional twist, reminiscent of the enigmatic allure of Stranger Things. Co-created by Ruth García, Fernando González Molina, and David Oliva, the series is set in the early 1990s in a fictional coastal town on the Spanish Levante. The story centers on Javi, a determined young man, who takes matters into his own hands when his older sister and her two friends mysteriously vanish from a nightclub.
Over the course of seven episodes, Javi and his friends stumble upon a portal to another world, uncovering far more than just the whereabouts of the missing children. Although Paradise may be short-lived, its intriguing premise and interdimensional foundation make it a captivating and thought-provoking watch.
Rick and Morty (2013-present)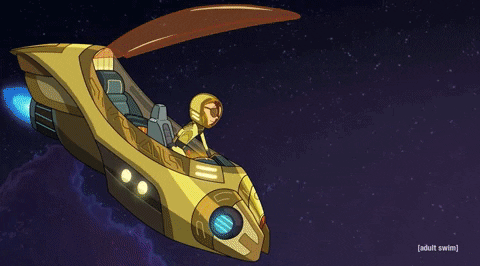 Co-created by Dan Harmon and Justin Roiland, Rick and Morty is a one-of-a-kind animated science-fiction series that masterfully blends crude humor with intricately woven sci-fi tropes steeped in meta-satire. Roiland lends his voice to both titular characters: Rick Sanchez, an alcoholic and sociopathic scientist, and his whiny yet kind-hearted grandson, Morty Smith. Geared toward adults, Rick and Morty is unapologetically vulgar, offering a raucous comedy experience intertwined with stories of interdimensional travel, encounters with aliens, bizarre creatures, and journeys to distant planets.
The series, featuring a talented ensemble cast including Chris Parnell, Spencer Grammer, and Sarah Chalke, may give the impression that each episode stands alone, but the layered humor becomes even more delightful when consumed in binge-worthy doses.
Peacemaker (2022-present)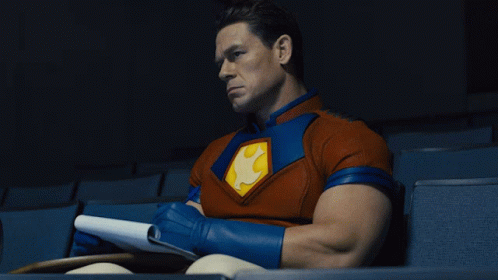 In Peacemaker, the laughter never stops as the series takes off from the explosive 2021 film The Suicide Squad. Under the direction of James Gunn, known for his work on Guardians of the Galaxy, Vol. 3, this action-packed series brings back John Cena as the titular vigilante, Peacemaker. Forced to join a covert black ops squad on a mission shrouded in mystery, Peacemaker navigates a whirlwind of absurd situations to save humanity.
The ensemble cast, featuring Danielle Brooks (Orange is the New Black), Jennifer Holland, and Steve Agee, add depth and humor to a show that brilliantly combines jovial entertainment with over-the-top action, resulting in an eight-episode first season that's as engaging as it is side-splittingly funny.
Watchmen (2019)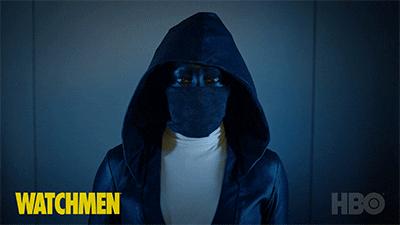 Damon Lindelof's Watchmen mini-series is a compelling exploration of an alternate reality, taking place 34 years after the events of the iconic comic series. In this universe, masked superheroes and vigilantes are no longer celebrated heroes but instead branded as outlaws. Regina King leads the cast as a tenacious Tulsa police detective in a world rife with themes of race, systemic oppression, and American history.
Watchmen delicately weaves together a groundbreaking and visually stunning sci-fi show with rich societal messages. The stellar performances of King and her co-stars, including Yahya Abdul-Mateen II, Jean Smart, and Jeremy Irons, elevate the series into a thought-provoking masterpiece.
Station Eleven (2021-2022)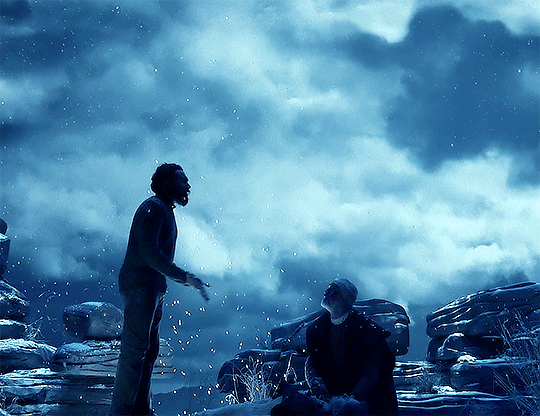 Station Eleven unfolds as an epic post-apocalyptic dystopian miniseries, crafted by Patrick Somerville from Emily St. John Mandel's acclaimed novel. Over the span of two decades, the show delves into the aftermath of a devastating pandemic that shatters civilization, focusing on disparate groups of survivors. From a troupe of traveling performers to a menacing cult leader, the series intricately explores humanity's struggle to rebuild and reimagine a new world.
Stellar performances by Mackenzie Davis, Himesh Patel, Lori Petty, and David Wilmot shine across the ten gripping episodes, painting a vivid portrait of a world striving to avoid repeating the mistakes of its past.
Doom Patrol (2019-2023)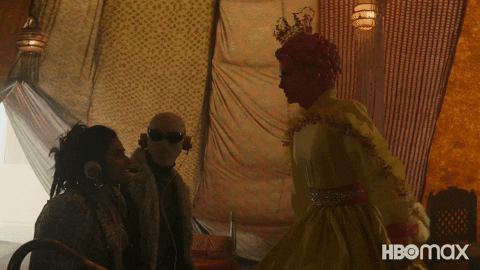 Prepare for a wild ride with Doom Patrol, one of the most wonderfully bizarre comic book adaptations ever brought to the screen. This series takes viewers on a whimsical journey into the eccentric escapades of a group of superpowered misfits. With a cast featuring Oscar winner Brendan Fraser, April Bowlby, Matt Bomer, Joivan Wade, and the versatile Diane Guerrero, Doom Patrol shines brightly in the crowded superhero genre.
Creator Jeremy Carver infuses the show with a blend of absurdity and heart, resulting in a narrative that often feels like the writers plucked random words from a hat and magically transformed them into engaging mysteries, mythologies, and emotionally resonant moments. Doom Patrol is an underrated gem that explores the unconventional dynamics of a found family navigating a truly extraordinary world.
Velma (2023-present)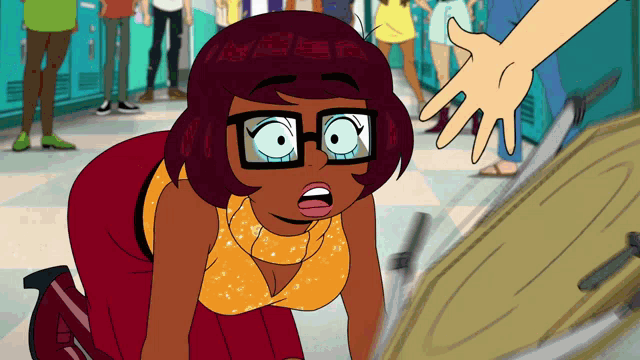 Velma takes the iconic Scooby-Doo character and drops her into a modern and multicultural world. Developed by Charlie Grandy in collaboration with Mindy Kaling, the series seeks to appeal to a more mature audience. While Velma attempts to embrace the humor style of Harley Quinn, it falls short of achieving the same balance between raunchiness and deeply layered interpersonal relationships.
Nevertheless, the show offers a fresh perspective on Velma's origin story, complemented by the beloved mystery gang voiced by Glenn Howerton as Fred, Sam Richardson as Norville, and Constance Wu as Daphne. Beyond its narrative, Velma also boasts an aesthetically appealing art style, making it a unique addition to the world of animated series.