HBO Max has been gaining significant attention for its curated collection of films and television series. However, it's also worth noting the platform's impressive selection of documentaries, showcasing the diversity within the genre. These documentaries cover a wide range of topics, from the gender pay gap issues faced by women's soccer teams to the public's fascination with stuffed toys. Whether you believe in their authenticity or not, the truth explored in these films and shows is undeniably intriguing. If you're interested in exploring the rich world of documentary storytelling, be sure not to miss this list of the most compelling documentary shows and movies available on HBO Max, right now.
1. LFG, a 2021 release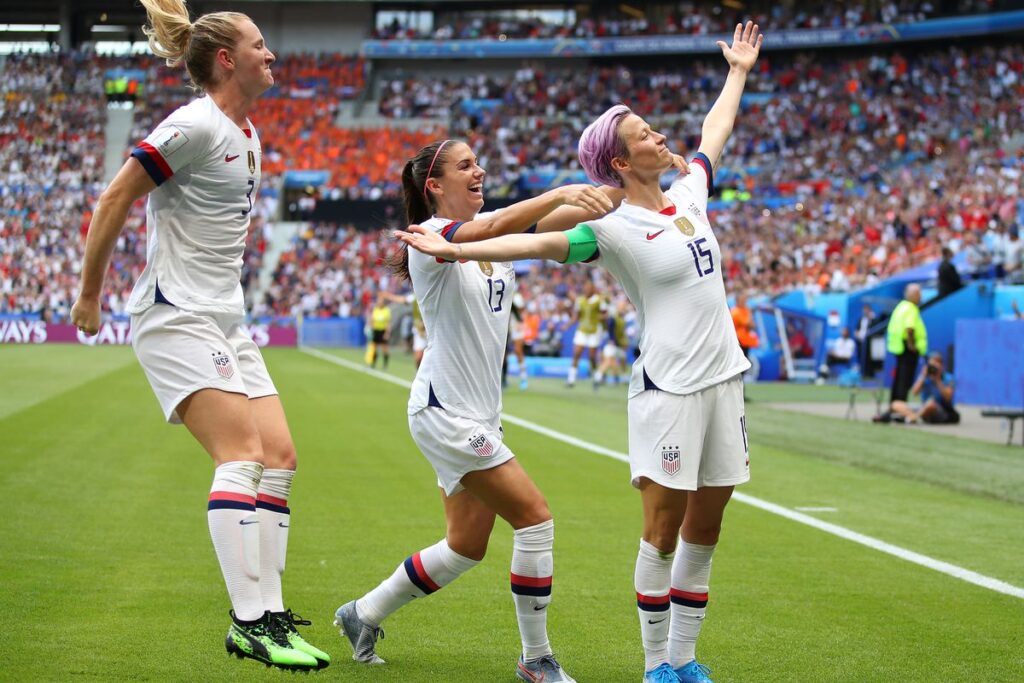 LFG is a documentary film with a runtime of 1 hour and 45 minutes, directed by Andrea Nix Fine and Sean Fine. The film follows members of the United States women's national soccer team as they file a gender-discrimination lawsuit against the United States Soccer Federation, alleging pay discrimination. Notable soccer players such as Megan Rapinoe, Becky Sauerbrunn, and Jessica McDonald are featured as they bring forth this lawsuit just three months before the 2019 FIFA Women's World Cup.
U.S. District Judge R. Gary Klausner sets a trial in Los Angeles to address the players' claim of discriminatory work conditions. However, Klausner does not acknowledge the unequal pay aspect of the lawsuit. The documentary also incorporates clips showcasing the team's athletic performances, including highlights from their record-breaking 2019 World Cup victory. These clips contrast the peak of their success with the ongoing struggle for equal pay, providing a stark portrayal of the athletes' determination and resilience both on and off the field. LFG is a powerful and cinematic exploration of the challenges faced by these athletes in their pursuit of equality.
2. Being Mary Tyler Moore, a 2023 release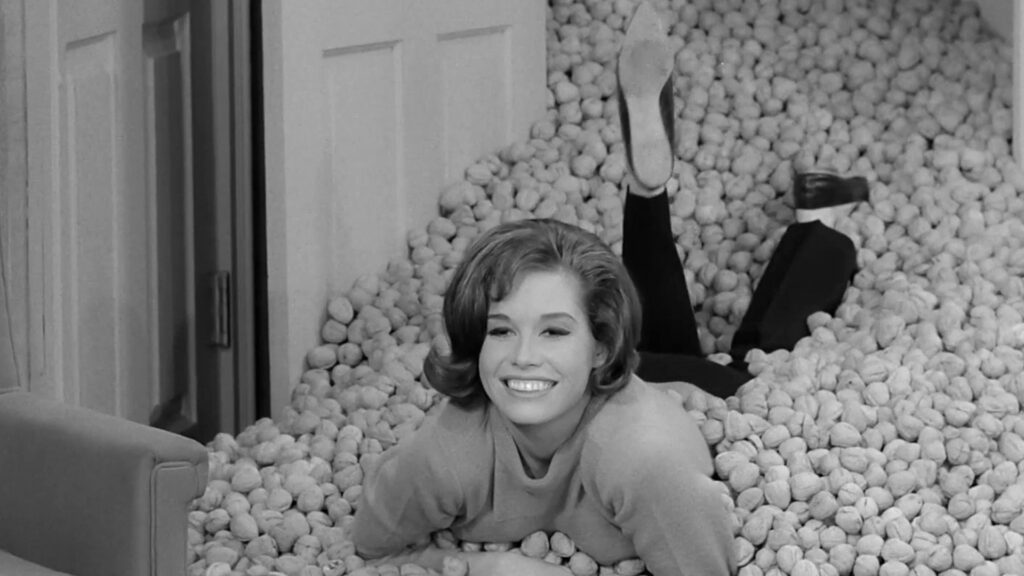 The documentary Being Mary Tyler Moore has a runtime of 1 hr 59 mins and explores the life of Mary Tyler Moore, a revolutionary performer who changed the way women were seen on television. The film features archival interviews, footage, and testimonials from Moore's friends and colleagues, including Treva Silverman from The Mary Tyler Moore Show, James L. Brooks from The Simpsons, and Edward Asner from Up. The documentary provides a comprehensive look into Moore's early work and personal struggles, shedding light on her impact on the media landscape.
3. All the Beauty and the Bloodshed, a 2022 release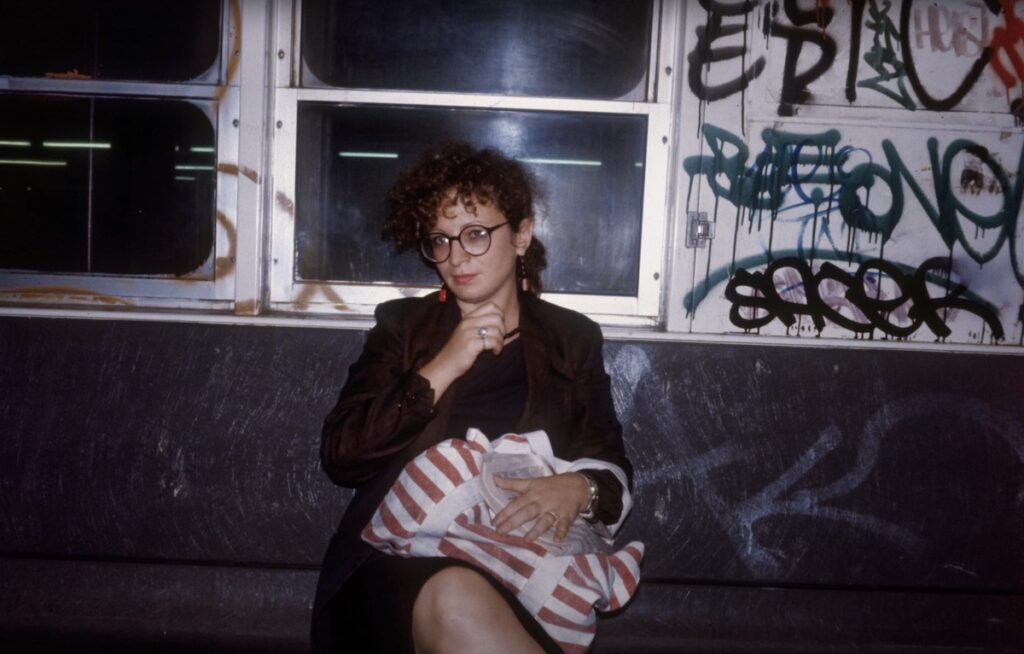 The documentary All the Beauty and the Bloodshed, directed by Laura Poitras, has a runtime of 2 hours and 2 minutes. It focuses on the life and activism of the renowned photographer Nan Goldin. The film explores the intersection of art and politics, shedding light on Goldin's passionate efforts to expose the crimes of the Sackler family and their involvement in the opioid epidemic. The documentary also features interviews with individuals such as David Velasco and Megan Kapler, providing a raw and deeply moving insight into Goldin's career and activism.
4. Marina Abramović: The Artist is Present, a 2012 release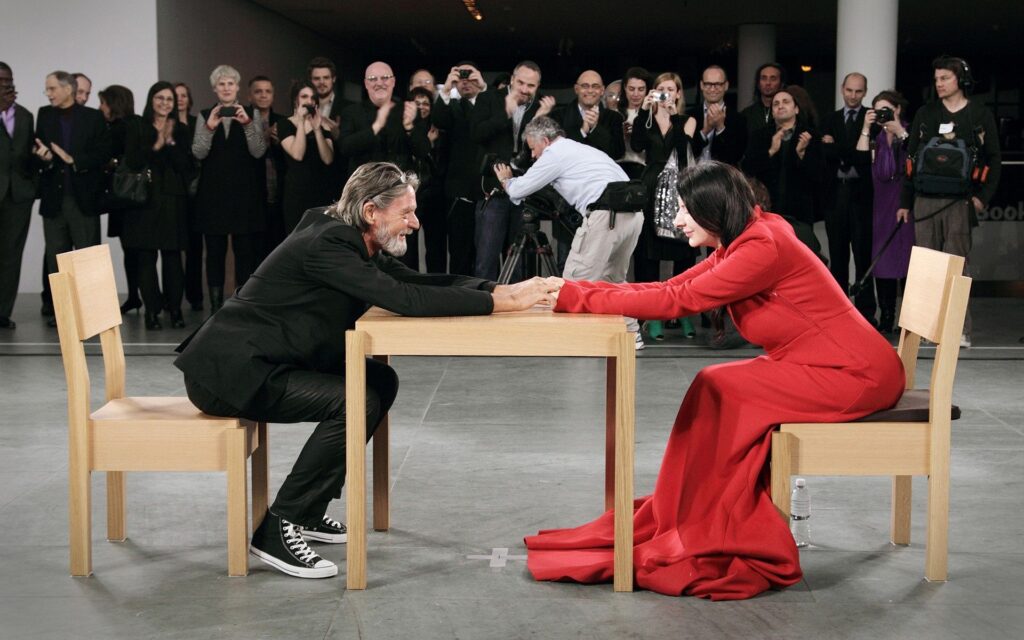 The documentary, directed by Matthew Akers and Jeff Dupre, has a runtime of 1 hour and 46 minutes. It centers around the renowned conceptual and performance artist Marina Abramović and her preparations for a retrospective installation of her artwork. This installation takes place at The Museum of Modern Art in New York, spanning 78 days. During this period, Abramović sits motionless in a chair for every hour the museum is open, inviting visitors to sit across from her.
The film provides an intimate look at Marina Abramović's mental and physical preparations as she immerses herself in this grueling six-days-a-week, seven-and-a-half-hours-a-day performance. While the installation eventually concludes, the documentary captures the raw emotions and profound impact of Abramović's illustrious career on both her and her audience.
5. The Vow, released over 2020 and 2022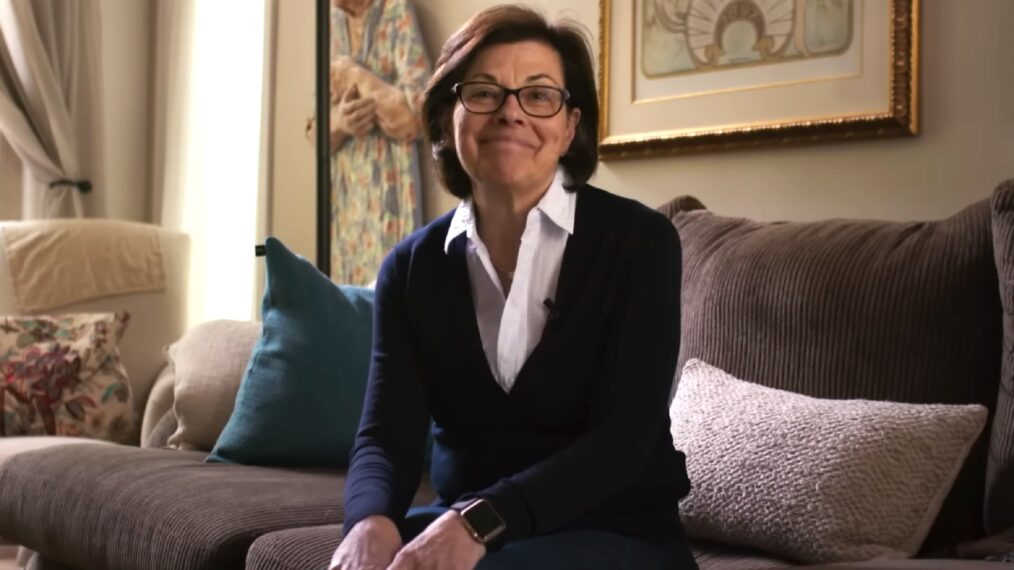 The Vow is a documentary series created by Jehane Noujaim and Karim Ame. It offers a compelling and disturbing exploration of the NXIVM sex cult, delving into the organization's hidden secrets. The documentary investigates the rise and ultimate downfall of NXIVM, with a particular focus on the crimes committed by its founder, Keith Raniere.
The series features interviews with former high-ranking members of the cult, including individuals like Sarah Edmondson and Mark Vicente, who managed to escape the group's clutches. These former members collaborate with law enforcement agencies to dismantle NXIVM and hold the perpetrators accountable for their actions.
The documentary spans two seasons, involving numerous hours of interviews and substantial evidence in the form of video and audio recordings of Keith Raniere himself. The Vow serves as a powerful exposé, revealing the shocking and heinous truth behind the NXIVM cult.
6. Tina, a 2021 release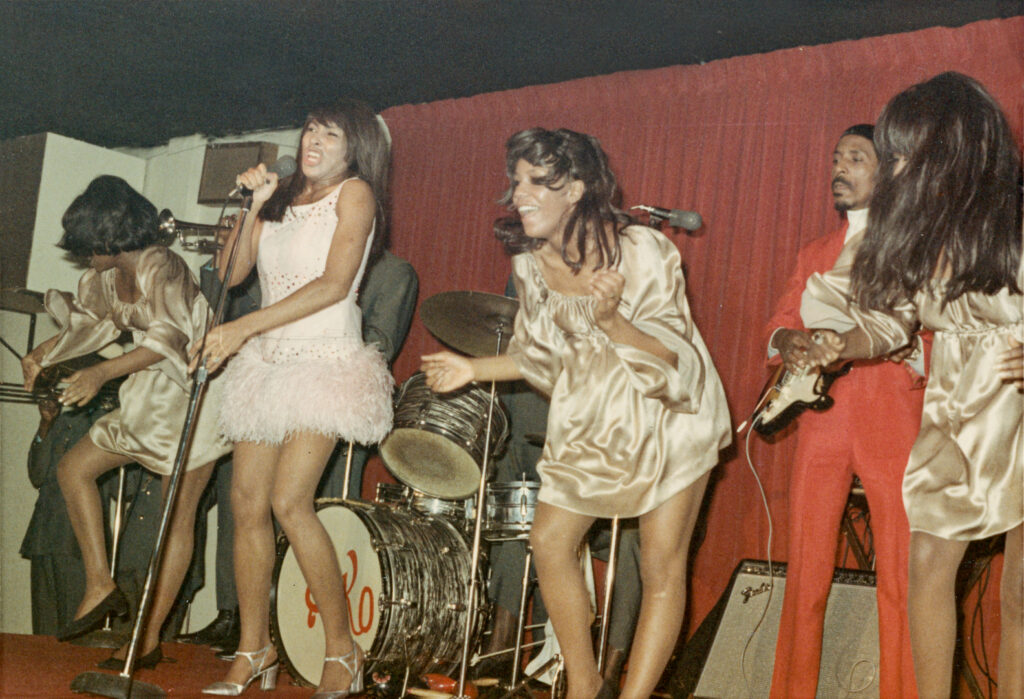 The documentary Tina, directed by Dan Lindsay and T. J. Martin, has a runtime of 1 hour and 58 minutes. It provides an intimate look into the tumultuous life of the music superstar Tina Turner. Based primarily on Turner's memoir, Happiness Becomes You, the documentary offers a raw and honest portrayal of her life journey.
The film explores Tina Turner's early hardships, including childhood abandonment and poverty, her meteoric rise to stardom, and the hidden abusive relationship she endured. Audiences witness her struggles in the demanding music industry and her eventual transformation into a successful solo artist. The documentary also sheds light on her peaceful life with her loving partner, Erwin Bach.
Tina is a story of resilience, showcasing both the highs and lows of Turner's life. Despite the significant challenges she faced, including a violent past, she emerged as a strong and enduring figure in both her personal and professional life.
7. The Bee Gees: How Can You Mend a Broken Heart, a 2020 release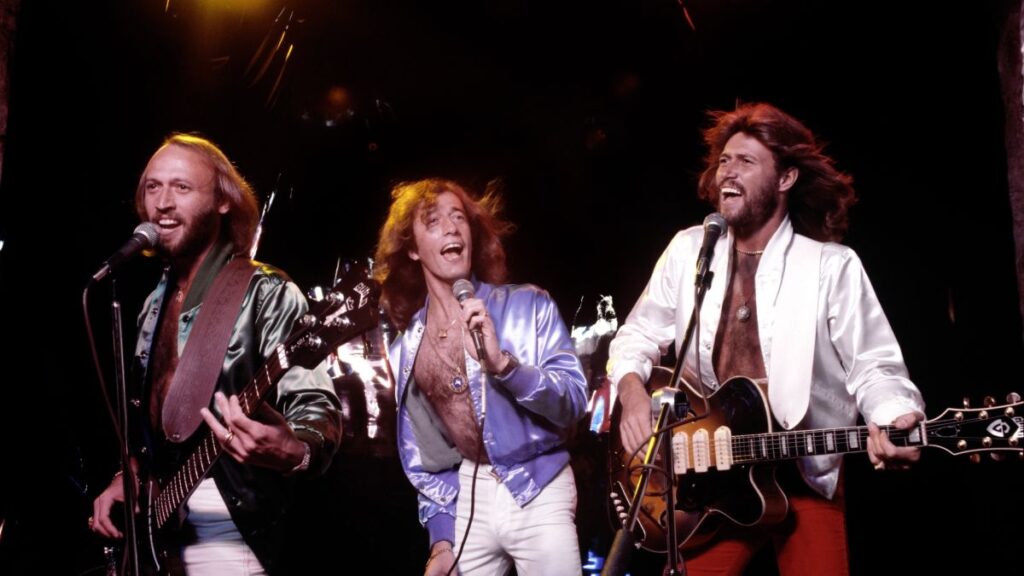 The Bee Gees: How Can You Mend a Broken Heart, directed by Frank Marshall, has a runtime of 1 hour and 51 minutes. This documentary focuses on the three talented brothers, Maurice, Robin, and Barry Gibb, who formed the iconic family band, The Bee Gees.
Primarily featuring Barry Gibb and incorporating archival interviews with the late Robin and Maurice Gibb, the film offers insights into the Bee Gees' journey. It includes commentary from various musicians, including Noel Gallagher, Mark Ronson, Justin Timberlake, Eric Clapton, and Chris Martin.
The Bee Gees achieved worldwide fame in the 1960s and 1970s with hits like Stayin' Alive and How Deep Is Your Love. The documentary delves into their rise to stardom, a brief period of separation, and their eventual reunion in the music industry. Unlike some gossip-focused documentaries, this film places a strong emphasis on the creative processes behind the group's songwriting and recording. It highlights the Bee Gees' heartfelt and often overlooked songwriting abilities, showcasing the depth of their musical contributions beyond their dazzling performances.
8. Love, Lizzo, a 2020 release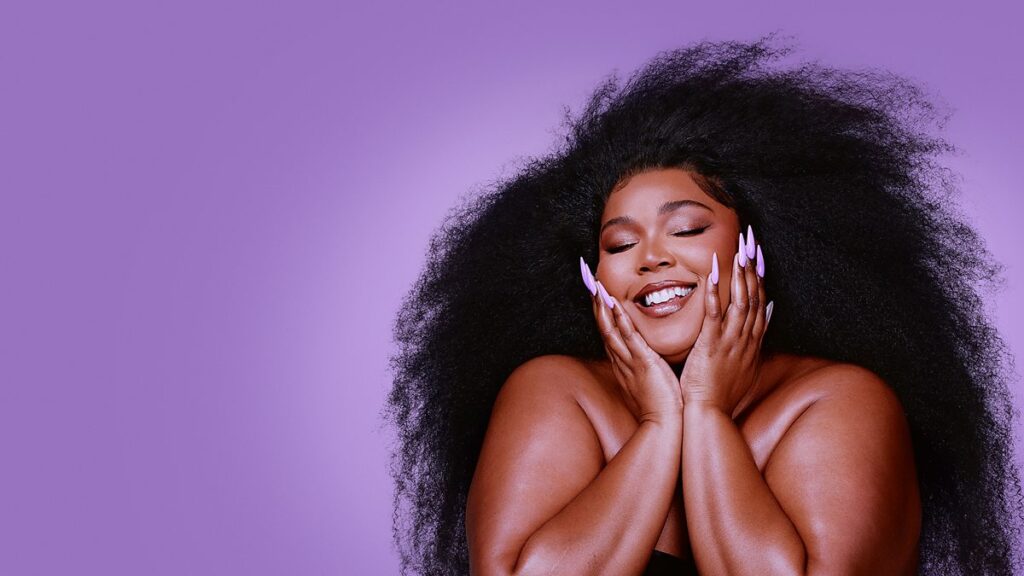 Love, Lizzo, directed by Doug Pray, has a runtime of 1 hour and 30 minutes. This documentary provides an inspirational look into the life and career of the multi-talented superstar, Lizzo.
The film combines musical performances, candid moments, and home videos to create a compelling narrative about Lizzo's journey to becoming one of the most beloved artists in the world. It features appearances from Grammy Award winners Cardi B and Billie Eilish, highlighting Lizzo's meteoric rise to fame.
Love, Lizzo doesn't shy away from exploring the intimate struggles and challenges that Lizzo has faced and overcome on her path to success. It offers a beautiful and revealing journey for anyone with creative aspirations, as it uncovers the truths in Lizzo's story, even when they are difficult to confront.
9. Diego Maradona, a 2019 release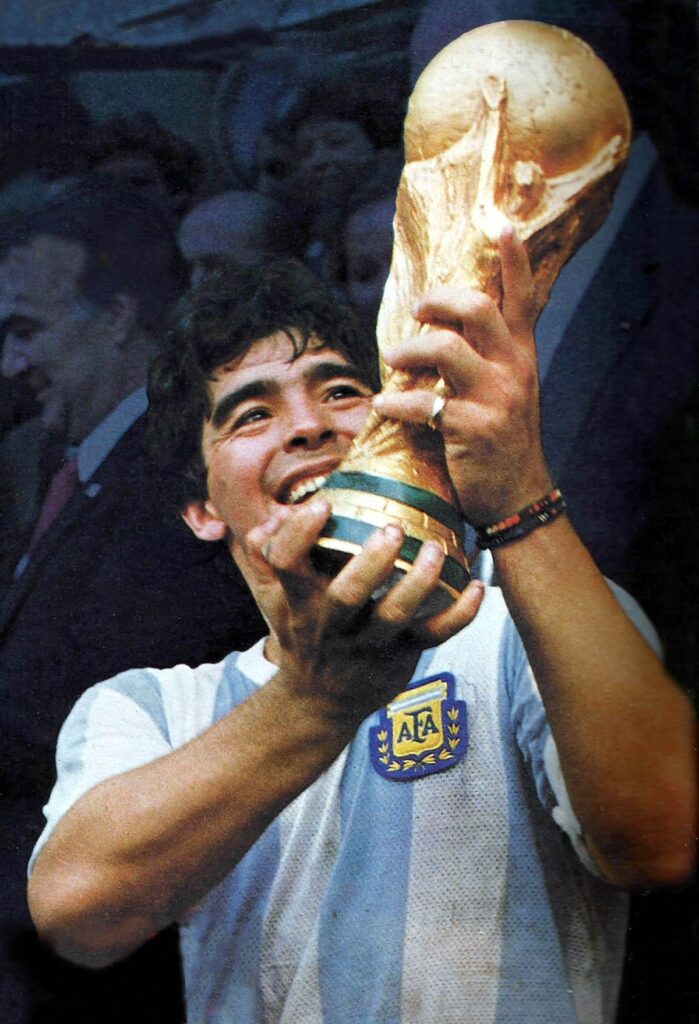 The documentary Diego Maradona, directed by Asif Kapadia, has a runtime of 2 hours and 10 minutes. It offers a comprehensive exploration of the life of the legendary Argentine footballer, Diego Maradona.
Maradona's impact on the football scene is undeniable, and this documentary delves into his remarkable journey. It begins with his career at S.S.C. Napoli but focuses particularly on his triumph in the 1986 World Cup, a moment that elevated him to iconic status. His performance in that tournament showcased his extraordinary talent and on-field brilliance, cementing his place as a football legend.
However, off the pitch, Maradona's life was marked by controversy and public scrutiny. The documentary paints a complex picture of his personality, highlighting his duality – his religious beliefs but hedonistic tendencies, his moments of respectfulness but also condescension. Despite his incredible uniqueness and charisma, Maradona struggled to handle the immense fame that came with his success.
With over 500 hours of archival footage, Diego Maradona presents a detailed timeline of the footballer's life, including his legal troubles, career controversies, battles with addiction, bans from the sport, and clashes with the press. It chronicles his ability to rise from adversity time and time again, showcasing the highs and lows of his captivating and tumultuous journey.
10. Allen v. Farrow, a 2021 release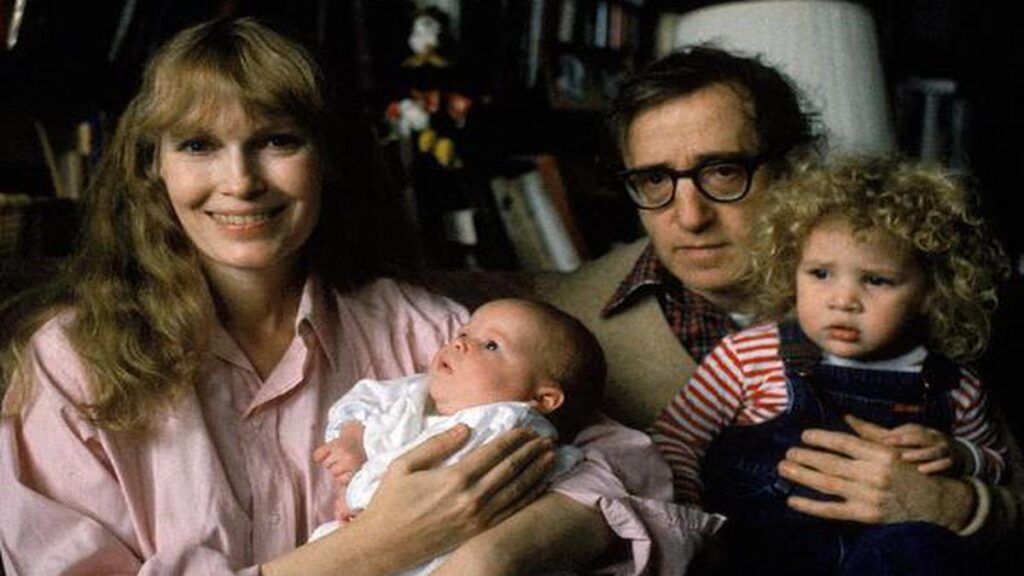 Allen v. Farrow is a documentary miniseries by Kirby Dick and Amy Ziering, with episodes ranging from 56 to 73 minutes. It investigates allegations of sexual abuse against Woody Allen by his adopted daughter, Dylan Farrow when she was seven years old. The documentary includes a previously unaired videotaped account by Dylan. Controversy surrounds her allegations, with suggestions of coaching by her mother, Mia Farrow. Woody Allen and his supporters present evidence to assert his innocence.
The series also delves into the custody battle between Allen and Mia Farrow and examines his relationship with Soon-Yi Previn, Mia's adopted daughter, raising questions about whether Allen groomed her from a young age.
Featuring insights from Allen and Farrow's biological son, along with interviews with family friends, prosecutors, experts, and investigators, the series offers a comprehensive and contentious exploration of a high-profile case that has sparked intense debate.