From classics to new releases, discover the best movies on Disney+ and explore a world of cinematic treasures with something for everyone
With a vast treasure trove of content available on Disney+, it's easy to feel overwhelmed by the sheer volume of choices. From classic live-action films of the past to beloved Disney Channel Original movies, not to mention the extensive catalog of titles from Pixar, Marvel, and Lucasfilm, as well as a growing library of original films exclusive to Disney+, there's something for everyone. To help you navigate this cinematic treasure chest, we've curated a list of the best movies currently streaming on Disney+ across various genres. So, without further ado, let's dive into the world of Disney+.
10. Deadpool (2016)
Run Time: 1 hr 48 min | Genre: Action, Adventure | Director: Tim Miller 
Cast: Ryan Reynolds, Morena Baccarin, T.J. Miller, Ed Skrein, Karan Soni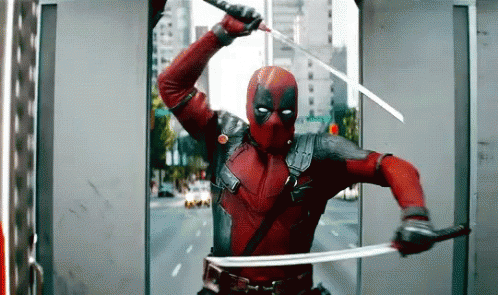 Get ready for a rollercoaster of vulgarity, gore, sarcasm, and razor-sharp humor in the action-comedy extravaganza, Deadpool. Based on characters from the Marvel Comics universe, this film introduces us to Wade Wilson (played brilliantly by Ryan Reynolds), a wisecracking mercenary diagnosed with terminal cancer. Wade's life takes a wild turn when he's recruited by a shady organization promising an experimental cure. However, the procedure leaves him disfigured and endowed with mutant abilities.
What makes Deadpool truly unique is its irreverence and willingness to break the fourth wall, allowing Wade to communicate directly with the audience. Ryan Reynolds's performance is pitch-perfect as he embodies the character's snarky charm and quick wit.
In Deadpool, you'll witness a masterfully messy adventure that combines action, humor, and a healthy dose of self-awareness. This film isn't just a superhero story; it's a hilariously honest journey filled with outrageous antics and unforgettable moments.
9. The Hunchback of Notre Dame (1996)
Run Time: 1 hr 31 min | Genre: Musical, Family | Directors: Gary Trousdale and Kirk Wise 
Cast: Tom Hulce, Demi Moore, Tony Jay, Kevin Kline, Paul Kandel, Jason Alexander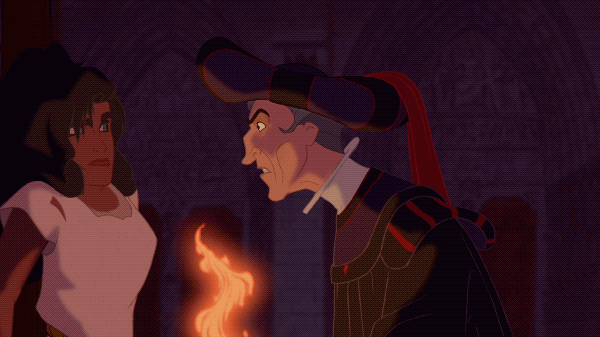 While it may not be the crown jewel of the Disney Renaissance, The Hunchback of Notre Dame is undeniably one of the most intriguing entries. This film takes inspiration from the dark source material and adds a unique twist by emphasizing the message that true beauty lies within.
The story follows Quasimodo, a hunchbacked bell ringer, and his journey to discover his inner beauty, despite societal prejudices. The film also introduces one of Disney's most memorable villains, Judge Frollo, whose internal struggles and lust for the female lead, Esmeralda, add depth to the narrative.
Visually sumptuous and thought-provoking, The Hunchback of Notre Dame explores mature themes while incorporating lighter, kid-friendly elements, such as the comical talking gargoyles. The result is a captivating and essential addition to Disney Animation's rich history.
8. Logan (2017)
Run Time: 2 hr 17 min | Genre: Action, Sci-Fi | Director: James Mangold 
Cast: Hugh Jackman, Patrick Stewart, Dafne Keen, Richard E. Grant, Boyd Holbrook, and Stephen Merchant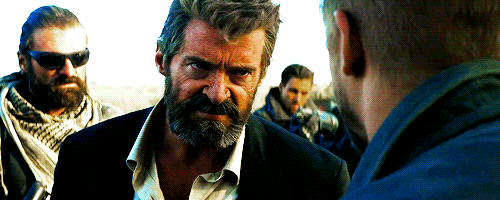 In the world of X-Men, Logan stands as a unique and powerful masterpiece. While its hard-R rating allows for more violence than other entries in the franchise, the film's greatness goes beyond its action sequences.
Logan is, at its core, a neo-Western that delves into the complex psyche of its titular character, Wolverine. Hugh Jackman delivers a memorable performance as Logan, who must confront the violence he has unleashed and discover if he can become a protector rather than an enforcer. Alongside a sundowning Professor X (portrayed by Patrick Stewart) and a young girl named Laura (Dafne Keen), Logan embarks on a riveting journey to escape nefarious forces.
Director James Mangold infuses the film with soulful direction, transcending its comic book origins. Logan is a somber and emotionally charged experience, making it a standout in the superhero genre. This film demonstrates that a superhero story can be both profound and action-packed, leaving a lasting impact on viewers.
7. Beauty and the Beast (1991)
Run Time: 1 hr 24 min | Genre: Musical, Fantasy | Directors: Gary Trousdale and Kirk Wise 
Cast: Paige O'Hara, Robby Benson, Richard White, Jerry Orbach, David Ogden Stiers, Angela Lansbury, Rex Everhart, and Jesse Corti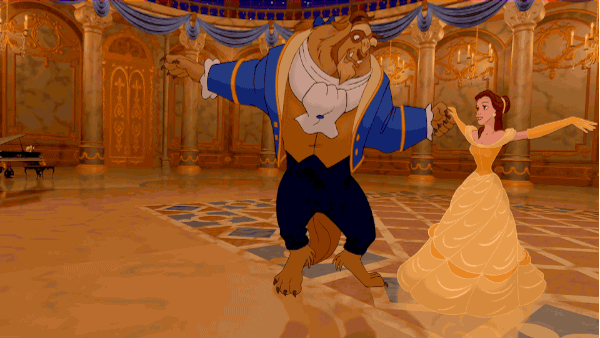 Beauty and the Beast, a true Disney classic, is a masterpiece that has left an indelible mark on animation and storytelling. This enchanting tale marked a significant milestone as the first-ever animated feature to receive a Best Picture nomination, and it more than deserved this recognition.
Directed by the talented duo of Gary Trousdale and Kirk Wise, the film weaves an operatic and romantic narrative that touches the heart. Its stunning animation, even decades after its release, stands as a testament to the artistry of Disney's animators. The film's ability to convey emotion through the power of silhouette, especially within the Beast's dark and lonely castle, is a remarkable achievement.
Thematically, Beauty and the Beast explores the universal theme of being an outsider yearning for something more in life. However, what truly elevates this film is the romance between Belle and the Beast, executed with perfection and giving Belle a sense of agency. Their love story is sweeping, passionate, and filled with charm, making it a tale as old as time itself.
With its lush animation, unforgettable songs, and richly developed characters, Beauty and the Beast epitomizes the magic of 90s Disney animation, making it an essential and timeless cinematic experience.
6. Guardians of the Galaxy (2014)
Run Time: 2 hr 2 min | Genre: Action, Sci-Fi | Director: James Gunn 
Cast: Chris Pratt, Zoe Saldana, Dave Bautista, Vin Diesel, Bradley Cooper, Lee Pace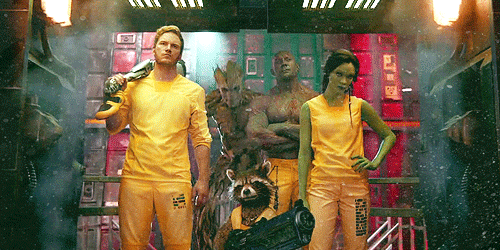 Guardians of the Galaxy, a game-changing entry in the Marvel Cinematic Universe (MCU), is a cinematic delight that blends humor, action, and a dash of irreverence. Directed by James Gunn, this film introduces us to a ragtag group of heroes led by the charmingly roguish Star-Lord, portrayed by Chris Pratt.
One of the film's standout moments is a clever reference to abstract art in the midst of a PG-13 superhero blockbuster. This juxtaposition of high and lowbrow humor showcases the film's unique vision. Guardians of the Galaxy takes us on a cosmic adventure filled with brightly colored aliens engaged in laser-fueled battles.
At its core, the film centers around a relatable, capital-H Human, Star-Lord, who brings his love for rock music, wisecracking humor, and distinctive facial hair to the forefront. This refreshing approach introduces a new tone to the MCU, ensuring that the film remains one of the most self-contained pleasures in the universe of Marvel superheroes.
In the midst of its intergalactic escapades, Guardians of the Galaxy demonstrates that there's always room for humor and heart, even in the farthest reaches of the cosmos.
5. Soul (2020)
Run Time: 1 hr 40 min | Genre: Animated, Family, Comedy | Director: Pete Docter 
Cast: Jamie Foxx, Tina Fey, Graham Norton, Richard Ayoade, Phylicia Rashad, and Angela Bassett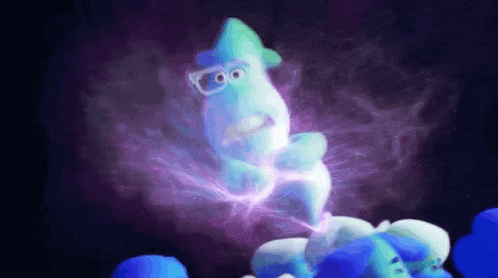 Soul, a captivating Pixar masterpiece, offers a profound exploration of life, death, and the pursuit of one's purpose. Originally intended for theatrical release, this gem quietly made its debut on Disney+ and immediately became a standout film of 2020.
The story follows Joe Gardner (voiced by Jamie Foxx), a middle school band teacher in New York with a deep passion for jazz. His journey takes an unexpected turn when he stumbles into the whimsical Great Before, teaming up with a precocious soul named 22 (Tina Fey). Together, they embark on a quest to reunite Joe's spirit with his body, leading to a series of surprises and revelations.
Soul, directed by Pixar's visionary Pete Docter (known for Inside Out and Up), combines stunning animation with deep philosophical themes. Unlike most Pixar films that focus intensely on their narratives, Soul allows itself to meander, delving into moments of everyday life that add to the film's authenticity.
With a mesmerizing score and jazz compositions, Soul invites you to immerse yourself in its world, embracing the messiness of life and the beauty of finding one's spark.
4. Summer of Soul (2021)
Run Time: 1 hr 58 min | Genre: Documentary | Director: Ahmir "Questlove" Thompson 
Cast: Dorinda Drake, Barbara Bland-Acosta, Darryl Lewis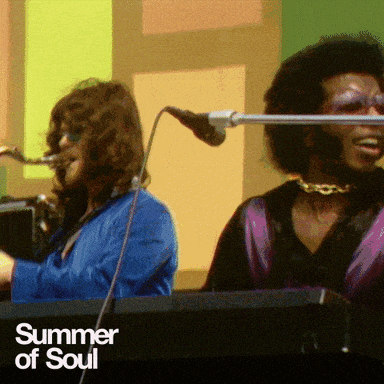 In the vibrant and transformative documentary Summer of Soul, first-time director Ahmir "Questlove" Thompson takes us on a journey back to the summer of 1969, shining a long-overdue spotlight on the Harlem Cultural Festival. This extraordinary event, which unfolded over six weeks, has often been forgotten in the annals of history.
Questlove's documentary not only presents mesmerizing performances by musical legends like Stevie Wonder, Nina Simone, Sly and the Family Stone, and many more but also delves deep into the historical significance of these performances. It explores the profound impact these concerts had on both the enthusiastic audiences and the musicians themselves, highlighting the cultural resonance of the era.
Beyond the music, Summer of Soul underscores the power of sharing one's story and the broader cultural importance of this festival. It serves as a powerful reminder that every voice and every narrative deserves to be heard, both on an individual and societal level.
In the end, Summer of Soul is not just a blast from the past; it's a vital celebration of cultural heritage and a testament to the enduring significance of preserving and sharing our stories.
3. Finding Nemo (2003)
Run Time: 1 hr 40 min | Genre: Animated, Adventure, Comedy | Directors: Andrew Stanton, Lee Unkrich 
Cast: Albert Brooks, Ellen DeGeneres, Alexander Gould, Willem Dafoe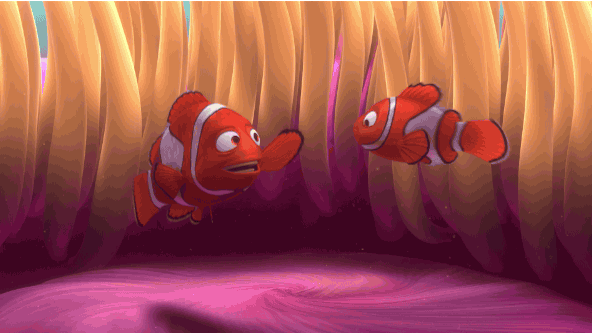 Finding Nemo, co-directed by Andrew Stanton and Lee Unkrich, invites audiences into a breathtaking underwater world teeming with memorable characters. The film follows the adventures of Marlin, a concerned clownfish voiced by Albert Brooks, as he embarks on a quest to find his missing son, Nemo. Along the way, Marlin is joined by the unforgettable and forgetful Dory, voiced by Ellen DeGeneres.
This charming movie is filled with iconic lines like "fish are friends, not food" and the ever-encouraging "just keep swimming!" The charm of Finding Nemo transcends age, making it a heartwarming story that touches both kids and adults.
The film's journey of familial love, friendship, and the pursuit of happiness is conveyed through breathtaking animation and a cast of endearing characters. Finding Nemo stands as an undeniable classic in the realm of family-friendly cinema, offering a beautiful message wrapped in an enchanting underwater adventure.
2. Up (2009)
Run Time: 1 hr 36 min | Genre: Animated, Adventure, Family | Director: Pete Docter 
Cast: Ed Asner, Jordan Nagai, and Christopher Plummer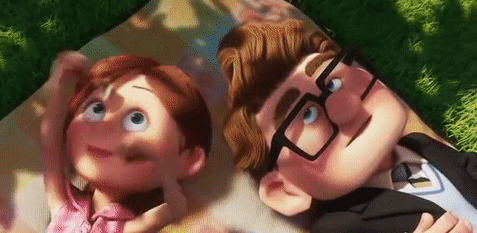 Up, the 2009 Pixar masterpiece, is a testament to the power of storytelling and the magic of adventure. While the film's poignant opening sequence garners much attention, the heart of Up lies in its overall narrative.
The story revolves around a curmudgeonly old man named Carl, who decides to embark on a grand adventure by flying his house to South America using balloons. Unexpectedly, he is joined by a young "wilderness explorer" named Russell. Their journey becomes a captivating tale of discovery, new relationships, and the importance of letting go of the past.
Up is a beautifully crafted story, filled with thrilling action, heartwarming humor, and stunning visuals. While the opening ten minutes are emotional and impactful, the film as a whole is a testament to Pixar's storytelling prowess. It stands as one of the best adventure movies of the 21st century, showcasing the power of storytelling to captivate audiences of all ages.
1. Indiana Jones and the Raiders of the Lost Ark (1981)
Run Time: 1 hr 55 min | Genre: Action, Adventure | Director: Steven Spielberg 
Cast: Harrison Ford, Karen Allen, Paul Freeman, John Rhys-Davies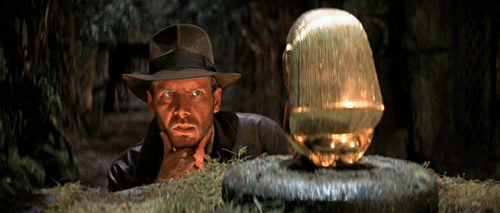 In 1981, the cinematic world was forever changed with the arrival of Indiana Jones and the Raiders of the Lost Ark, the first installment of the iconic action-adventure series. Directed by the legendary Steven Spielberg, in collaboration with the visionary George Lucas, this film marked the genesis of an enduring cinematic legend.
Harrison Ford, known for his roles in classics like Blade Runner and Star Wars, assumes the titular role of Indiana Jones, an adventurous archaeologist with a penchant for thrilling quests. In this installment, Jones embarks on a mission to thwart the Nazis, who are relentlessly pursuing a powerful relic that could make their army unstoppable.
Ford's charismatic and indelible performance as Indiana Jones instantly endeared him to audiences worldwide. He brought to life a lovable yet flawed rogue, a character that would become an enduring pop culture icon for generations to come.
Spielberg's direction in Raiders of the Lost Ark is undeniably masterful. The film is a rollercoaster ride of adventure, suspense, and heart-pounding action sequences that have become hallmarks of the Indiana Jones franchise. Spielberg's skillful storytelling and his ability to blend history, myth, and exhilarating action are a testament to his cinematic genius.
Indiana Jones and the Raiders of the Lost Ark is more than just a movie; it's a timeless adventure that has captured the imaginations of audiences for over four decades. Its enduring appeal lies in its unforgettable characters, thrilling set pieces, and the perfect synergy of Spielberg's direction and Ford's portrayal of a beloved hero.