In the ever-evolving world of streaming services, Netflix has made an announcement that might leave some movie lovers feeling a sense of nostalgia mixed with a tinge of disappointment. Netflix, the popular streaming giant is bidding adieu to 11 cherished films at the end of September as their streaming contracts reach their expiration dates.
While it's not uncommon for streaming platforms like Netflix, Disney+, Hulu, and others to periodically update their libraries due to licensing agreements, it's still a sad moment for subscribers when beloved movies depart. Let's take a closer look at these 11 classics and their short descriptions before they vanish from Netflix's catalog:
1. A League of Their Own (1992)
Average Tomatometer: 95% | Average Audience Score: 87%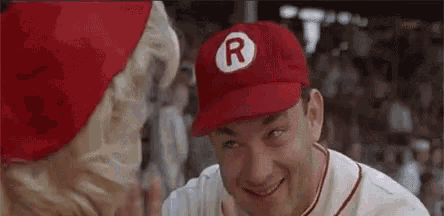 A League of Their Own is a cinematic gem directed by the talented Penny Marshall, set against the backdrop of World War II. It centers around an all-female professional baseball league in the Midwest and features an ensemble cast that includes Oscar-winner Tom Hanks, Lori Petty, and Geena Davis. Madonna and Rosie O'Donnell also make notable appearances in key supporting roles.
In the movie, Petty and Davis portray sisters who are part of this groundbreaking league, showcasing their unwavering passion for the game. The film beautifully captures their journey from ordinary women to baseball legends, all while navigating the challenges of the sport. Geena Davis' performance in particular earned her a well-deserved Best Supporting Actress nomination at the 1993 Oscars.
2. Clear and Present Danger (1994)
Average Tomatometer: 81% | Average Audience Score: 74%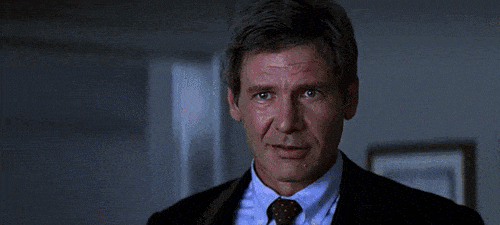 Directed by Phillip Noyce, Clear and Present Danger brings together Star Wars icons Harrison Ford and James Earl Jones for a gripping CIA thriller. The film also features Willem Dafoe, known for his recent role in Spider-Man: No Way Home, in a significant supporting role.
In this suspenseful story, Ford portrays CIA agent Jack Ryan, who finds himself unexpectedly promoted to the position of acting deputy director when Admiral Greer, played by James Earl Jones, is diagnosed with cancer. As Ryan settles into his new role, he stumbles upon a major drug scandal following the murder of an American businessman. The film takes viewers on a thrilling journey as Ryan unravels the layers of this intricate conspiracy.
3. Doom (2005)
Average Tomatometer: 18% | Average Audience Score: 34%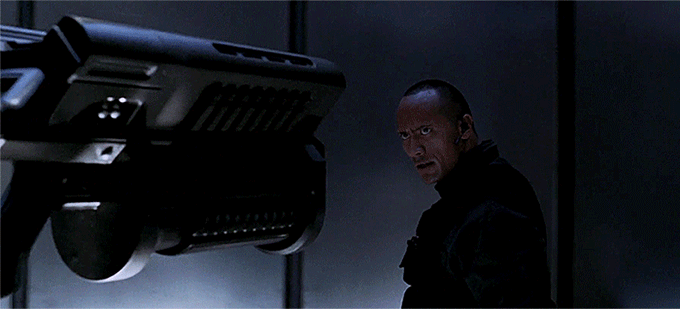 Directed by Andrzej Bartkowiak, Doom is an action-packed science fiction film that assembles an all-star cast, including Karl Urban, Dwayne "The Rock" Johnson, and Rosamund Pike. The story unfolds on the enigmatic and perilous terrain of Mars.
Urban's character, Sarge, is dispatched to the red planet after reports of a security breach. Little does he know that he and his team of space marines are about to confront a formidable adversary—a mass murderer intentionally injected with alien DNA. This relentless killer breaks free and embarks on a relentless killing spree, plunging the core team into a life-or-death struggle for survival.
4. Kick-Ass (2010)
Average Tomatometer: 77% | Average Audience Score: 81%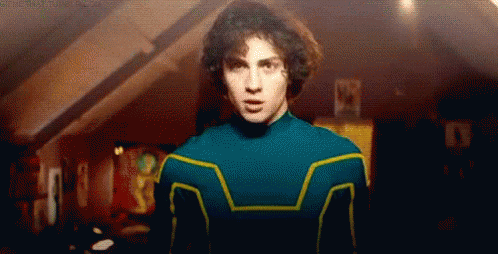 Kick-Ass, released in 2010, brings together a talented ensemble cast, including Aaron Taylor-Johnson, Mark Strong, and Nicolas Cage. Directed by Matt Vaughn, this film offers an unconventional take on the superhero genre.
In the movie, Taylor-Johnson portrays Dave Lizewski, an ordinary teenager with an extraordinary dream of becoming a superhero named Kick-Ass. His path crosses with Cage's character, Big Daddy, an ex-cop who has trained his own daughter to become a crime-fighting hero. Together, they form an unlikely team and embark on a mission to take down the crime boss, Frank D'Amico, and his son, portrayed by Christopher Mintz-Plasse, known as Red Mist. Kick-Ass is a wild and action-packed superhero story that defies conventions.
5. Lawless (2012)
Average Tomatometer: 67% | Average Audience Score: 74%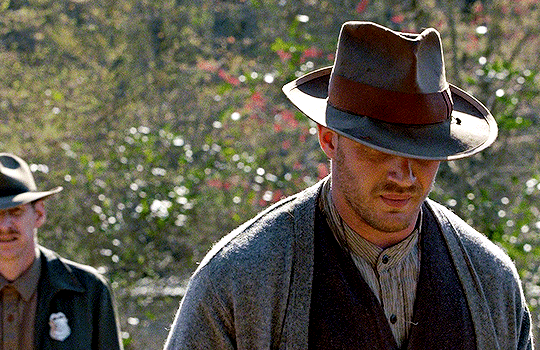 Lawless, directed by John Hillcoat, is an American crime drama that boasts an impressive ensemble cast, including Shia LaBeouf, Tom Hardy, Gary Oldman, Jessica Chastain, and Jason Clarke. The film is based on Matt Bondourant's historical novel, The Wettest County in the World.
Set during the Prohibition era, Lawless follows the story of three bootlegging brothers, played by Hardy, Clarke, and LaBeouf. Their lives take a violent turn when a ruthless lawman, portrayed by Guy Pearce, attempts to shut down their moonshine business. The film explores themes of family loyalty, crime, and survival in a gripping and gritty narrative.
6. Nanny McPhee (2005)
Average Tomatometer: 74% | Average Audience Score: 64%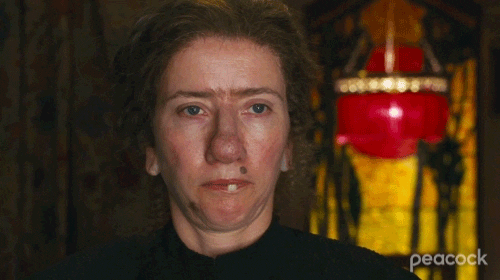 Directed by Kirk Jones, Nanny McPhee is a charming and magical story set in 1860s Victorian England. The film stars Emma Thompson, Colin Firth, and Angela Lansbury in prominent roles.
In the movie, Firth's character, Cedric Brown, hires Thompson's Nanny McPhee to look after his seven unruly children. Nanny McPhee possesses a wide range of magical powers, which she uses to instill discipline and order within the chaotic household. However, the family's great aunt and benefactor, Lady Adelaide Stitch, played by Angela Lansbury, poses a threat to the family's unity. Nanny McPhee is a heartwarming tale of transformation, family, and the power of love and discipline.
7. Snow White and the Huntsman (2012)
Average Tomatometer: 49% | Average Audience Score: 52%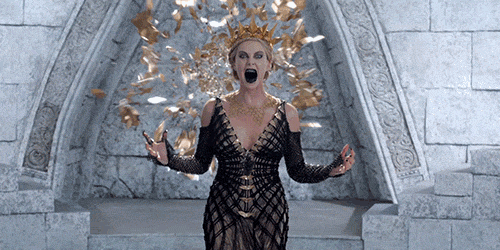 In a reimagining of the classic German fairy tale, Snow White and the Huntsman assembles a stellar cast to breathe new life into Snow White's timeless adventure. The film features Kristen Stewart as the titular heroine, Charlize Theron as the ruthless Queen Ravenna, and Chris Hemsworth as the formidable Huntsman.
Queen Ravenna seizes control of her kingdom through a sinister marriage and murder plot. To maintain her immortality, she must consume the heart of her stepdaughter, Snow White. However, Stewart's Snow White escapes, prompting Ravenna to send Hemsworth's Huntsman after her. What unfolds is an unexpected alliance between Snow White and the Huntsman as they unite to take down the malevolent stepmother. This reimagined fairy tale is a visually stunning and action-packed adventure.
8. Star Trek (2009)
Average Tomatometer: 94% | Average Audience Score: 91%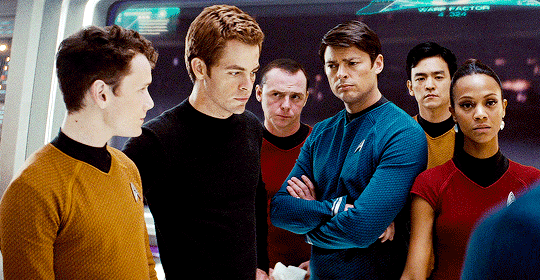 Before venturing into the Star Wars universe, J.J. Abrams ventured into the iconic Star Trek legacy with his own unique interpretation. The film features a stellar cast, including John Cho, Simon Pegg, Karl Urban, Chris Pine, Zachary Quinto, Zoe Saldana, and the legendary Leonard Nimoy, as they portray the crew of the USS Enterprise.
The story follows the Enterprise on a collision course with Eric Bana's vengeful Romulan commander, Nero. As Captain Kirk (Pine) and Spock (Quinto) put their rivalry aside, they must unite to confront the imminent battle that threatens the galaxy. Star Trek (2009) breathes new life into the beloved franchise with its action-packed and visually stunning take on space exploration.
9. Star Trek Into Darkness (2012)
Average Tomatometer: 84% | Average Audience Score: 89%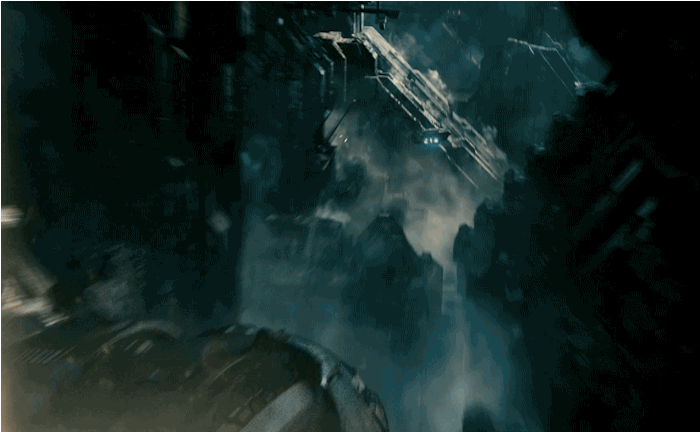 J.J. Abrams returned for a thrilling second installment in the Star Trek reboot with Star Trek Into Darkness in 2012. The film reunites most of the beloved crew from the first movie as they face off against Benedict Cumberbatch's formidable villain, Khan Noonien Singh.
Khan is depicted as a one-man weapon of mass destruction who poses a threat to all life in the universe. Captain Kirk, Spock, Uhura, and the rest of the team are forced into a battle for the very existence of all species. Star Trek Into Darkness continues to explore the complex dynamics of the Enterprise crew while delivering intense action sequences and high-stakes drama.
10. Titanic (1997)
Average Tomatometer: 88% | Average Audience Score: 69%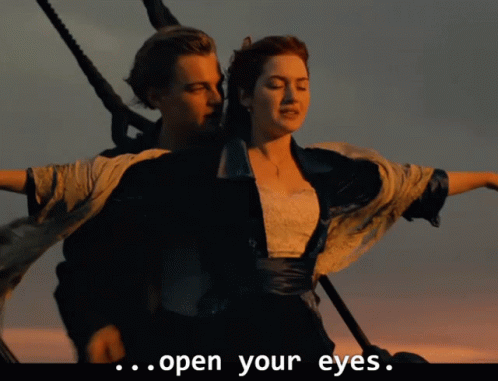 James Cameron's legendary 1997 film, Titanic, is an epic romance and disaster movie that became a cultural phenomenon. Featuring Oscar-winning performances by Leonardo DiCaprio and Kate Winslet as the ill-fated lovers Jack and Rose, the film also includes notable supporting roles played by Billy Zane, Kathy Bates, Victor Garber, and the late Bill Paxton.
The film provides a fictionalized account of the tragic maiden voyage of the R.M.S. Titanic in 1912. As the largest moving object ever constructed, the Titanic was dubbed the "ship of dreams." Jack and Rose's love story unfolds amidst the grandeur of the ship, leading to an unforgettable adventure filled with action, romance, and heart-wrenching drama.
11. Warm Bodies (2013)
Average Tomatometer: 81% | Average Audience Score: 73%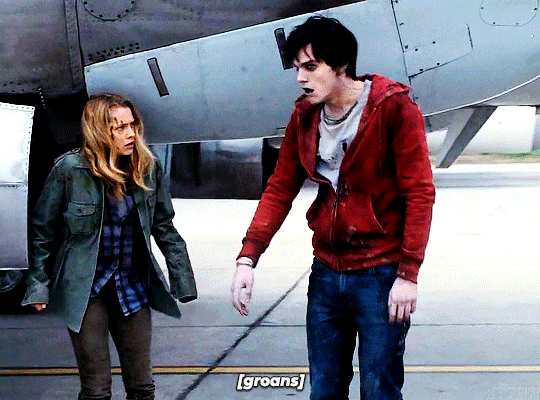 Directed by Jonathan Levine, Warm Bodies offers a unique perspective on the aftermath of a zombie apocalypse. The film features Nicholas Hoult as R, a zombie navigating a post-apocalyptic world alongside Rob Corddry, Teresa Palmer, Dave Franco, and John Malkovich.
Set eight years after the outbreak, Warm Bodies explores the journey of a zombie who, despite limited dialogue, embarks on a transformative path. The film provides a fresh take on the genre, infusing humor and romance into a world dominated by the undead. It's a story of love, transformation, and the enduring human spirit.
All these cinematic gems will be available for streaming on Netflix until Saturday, September 30. If you haven't had the chance to watch them or wish to relive their magic, now is the time to hit that play button before they bid their final farewell from Netflix's library.