Disney has released official high-quality images of Hayden Christensen of Darth Vader in Episode 5 of the Disney+ series Ahsoka. This was released after Episode 5 of Ahsoka, mind blew the entire Star Wars fandom by placing Hayden Christensen at the center for at least half of the 52-minute episode.
In this episode, the actor was seen sharing the screen with Rosario Dawson's Ahsoka Tano in The World Between Worlds. Moreover, it also presented throwbacks of the young protagonist played by Ariana Greenblatt. During these scenes, both Anakin Skywalker and his iconic alter ego, Darth Vader are portrayed.
Disney reveals official Darth Vader images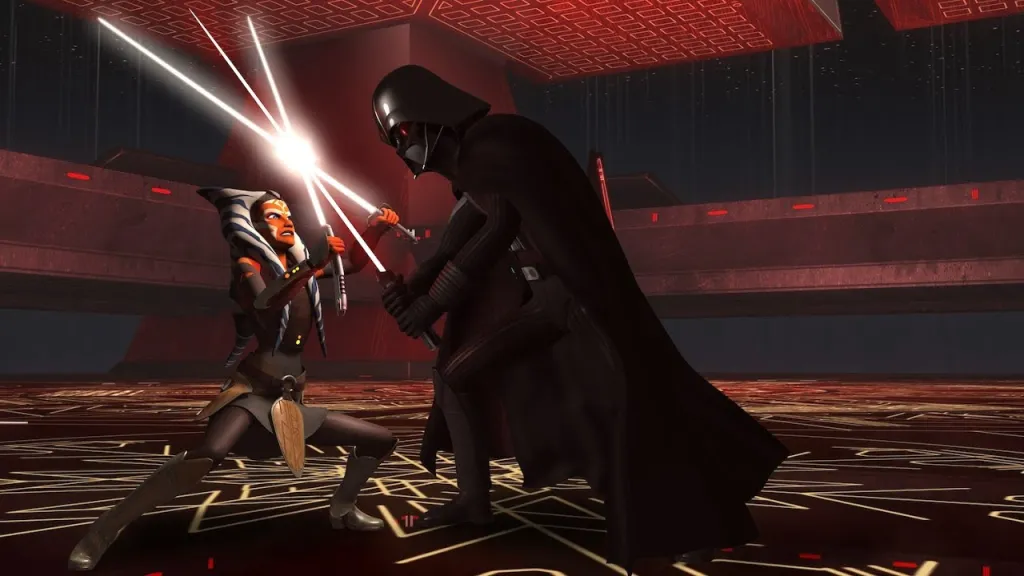 After Ahsoka Episode 5 was released on Disney+, Disney shared rich-quality images of Hayden Christensen, who played Anakin Skywalker in Darth Vader. Although Vader in his attire had way less screen time, Disney gave the fans a nice look at the character. One image stood out, showing Vader in a cool atmosphere when he was moving from Ryloth to the World Between Worlds. In the episode, Hayden Christensen's character shifted from Anakin to Darth Vader building it to be a significant moment.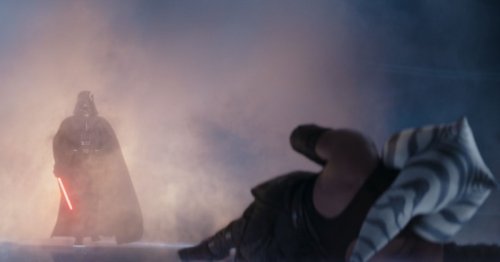 Fans got a clear look at Darth Vader's suit in Ahsoka, which pertains to his experiences in Star Wars works like Obi-Wan Kenobi, Rogue One, and the original trilogy. A certain image portrayed Hayden Christensen as Darth Vader without his suit, with Ahsoka in possession of his lightsaber and his red eyes making his identity phenomenally known. There's also an image of Darth Vader in immense power, fighting a lightsaber battle against Rosario Dawson's Ahsoka Tano.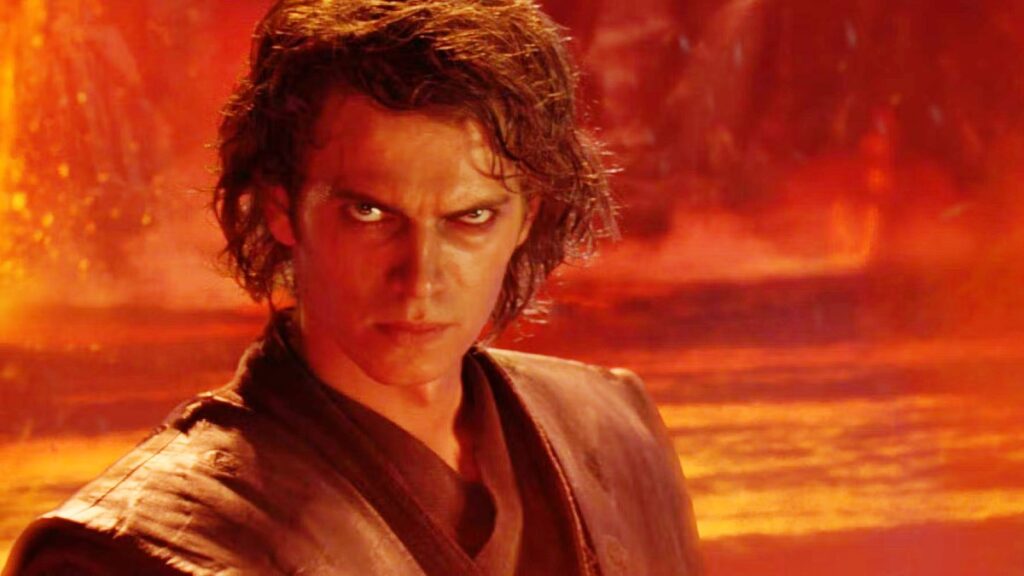 Disney also posted an image from a flashback moment on Mandalore. Hayden Christensen is observed holding Darth Vader's red lightsaber in this scene, as he moves forward to face Ariana Greenblatt's Ahsoka.
Hayden Christensen's Star Wars cameo – Why was it important?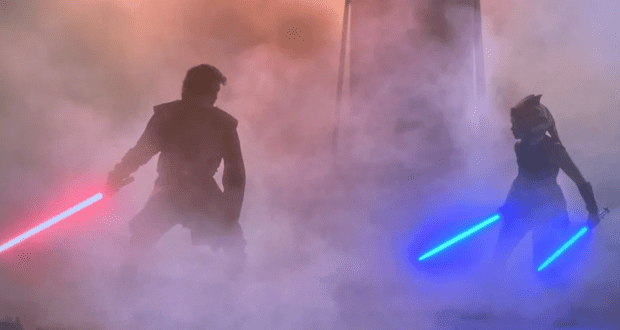 Hayden Christensen's comeback in Episodes 4 and 5 of Ahsoka was a matter of huge joy to the fans. His comeback in 2022's Obi-Wan Kenobi was a moment of victory pertaining to the criticism he received after being a part of the original trilogy sequel. For the appreciators of the Anakin Skywalker portrayal, the comeback was of so much pride and joy.
In Ahsoka, Episode 5, Anakin wanted to teach Ahsoka one last lesson and end his training, a significant task he could not fulfill before becoming a part of the dark world. This added maturity and sensitivity to their relationship in the Star Wars narrative and stands as a phenomenal character development.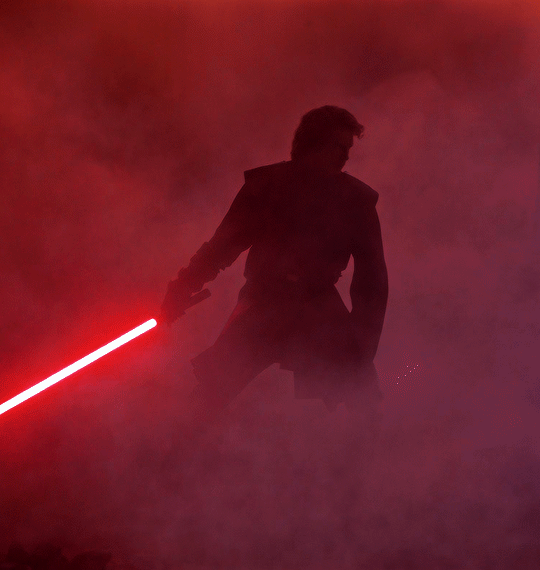 In Episode 5 of Ahsoka, Anakin plays a significant role in Ahsoka's character development by supporting her through the important phases of her life. He explained to Ahsoka why she needed to fight on and go on to save the Jedi legacy for her own Padawan.
Anakin helped Ahsoka take down inspiration from her defeat at Ryloth and use it in the Siege of Mandalore. He taught her to live without him being by her. However, in her final lesson, he introduced Darth Vader to the importance of maintaining a balance in the Force, to control one's inner darkness. Anakin passed down to Ahsoka, the most important of his teachings, but there were things he kept from her. Finally, the conjoined influence led to the "rebirth" of Ahsoka and unparalleled energy to fight what lay ahead.
Episode 5 of Ahsoka is streaming on Disney+ with a new episode released every Tuesday at 9 p.m.