Star Wars MandoVerse reveals the location and activities of Senator Leia Organa portrayed by legendary Carrie Fisher in Episode 5 of Ahsoka.
In a thrilling turn of events, the Star Wars MandoVerse has finally shed light on the whereabouts and actions of the iconic character, Senator Leia Organa, portrayed by the legendary Carrie Fisher. Episode 5 of Ahsoka delivered an intriguing revelation that left fans buzzing with excitement.
As Ahsoka Tano, brilliantly played by Rosario Dawson, continues her quest in search of the enigmatic Grand Admiral Thrawn, viewers are treated to a plethora of updates on other beloved characters within the Star Wars universe. The Disney+ series effectively brought fans up to speed with the latest developments in the lives of these compelling personas.
One of the most significant revelations occurred in Episode 5, where it was unveiled that Natasha Liu Bordizzo's Sabine Wren had been previously trained by Ahsoka, and Mary Elizabeth Winstead's Hera Syndulla had been juggling her duties as a general with the responsibilities of motherhood to her son, Jacen. These insights into the lives of legacy characters from the original Star Wars trilogy added depth and nuance to the MandoVerse.
The MandoVerse has already reintroduced us to familiar faces from the Star Wars galaxy, such as Boba Fett's triumphant return in "The Mandalorian" and the jaw-dropping appearances of Luke Skywalker and R2-D2 in "The Book of Boba Fett."
Yet, amid all these returns and revelations, one question remained unanswered: Where has Leia Organa been during all these events?
WARNING: Spoilers ahead for Episode 5 of Ahsoka.
Carson Teva's Game-Changing Revelation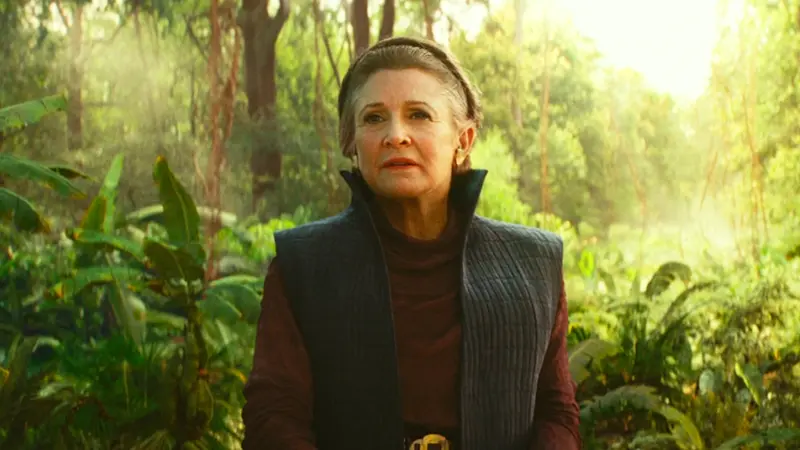 In a pivotal scene of Episode 5, following Ahsoka Tano's precarious cliffside encounter, Hera, Jacen, Huyang, and the X-Wing pilots immediately launch a frantic search mission to locate Ahsoka and Sabine Wren. Despite their earnest efforts, they make little headway in their quest.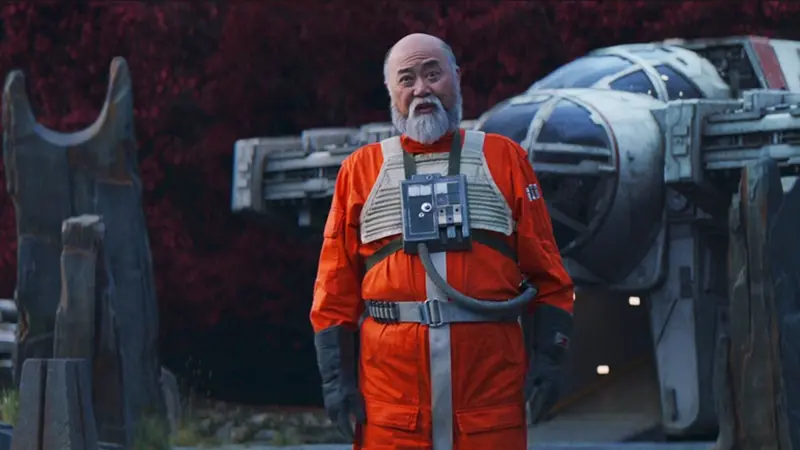 While Hera and Huyang strategize their next steps, Carson Teva approaches Hera and delivers a crucial piece of information. He asserts that they are "overdue at HQ." This statement underscores the fact that Hera and the X-Wing pilots undertook their journey to Seatos against the New Republic's wishes, with most senators and committees completely unaware of their venture.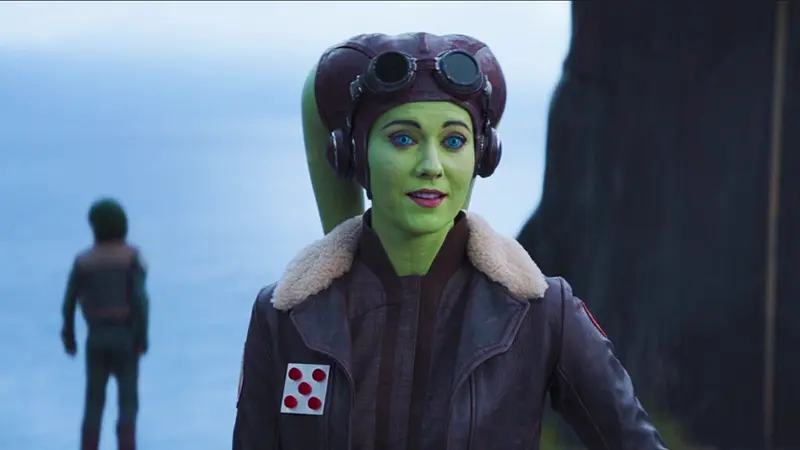 What comes next is a revelation that resonates deeply with Star Wars enthusiasts. Carson Teva not only utters Leia Organa's name but also discloses that Leia, still serving as a senator within the New Republic, is providing cover for their extended absence. In his words, she can "only give [them] cover for so long" before the rest of the New Republic uncovers the truth.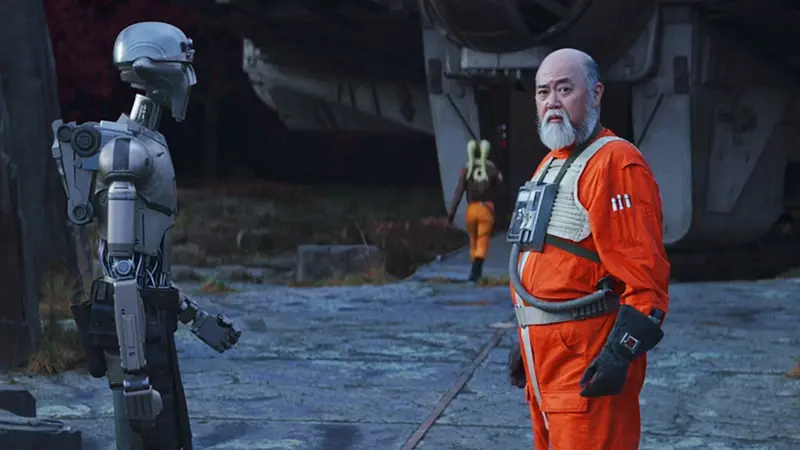 This revelation not only confirms Leia Organa's continued involvement in the political landscape of the New Republic but also showcases her unwavering commitment to aiding the series' protagonists, even if it means defying her fellow senators.
The burning question now arises: Will Leia continue to play a significant role in the MandoVerse?
Leia's Role Beyond the Screen in the MandoVerse
This mention of Leia Organa is merely the tip of the iceberg in terms of her involvement in the MandoVerse. Unlike Luke Skywalker's appearances, Leia's continued actions and support for the heroes suggest that her presence might reverberate throughout the ongoing MandoVerse projects.
Considering Hera's high-ranking position as a general and her evident personal connection with Leia, it's entirely plausible that Leia Organa's name may surface again in future episodes. Her influence, even when not directly on-screen, offers reassurance to fans that she remains a pivotal force within the Star Wars narrative.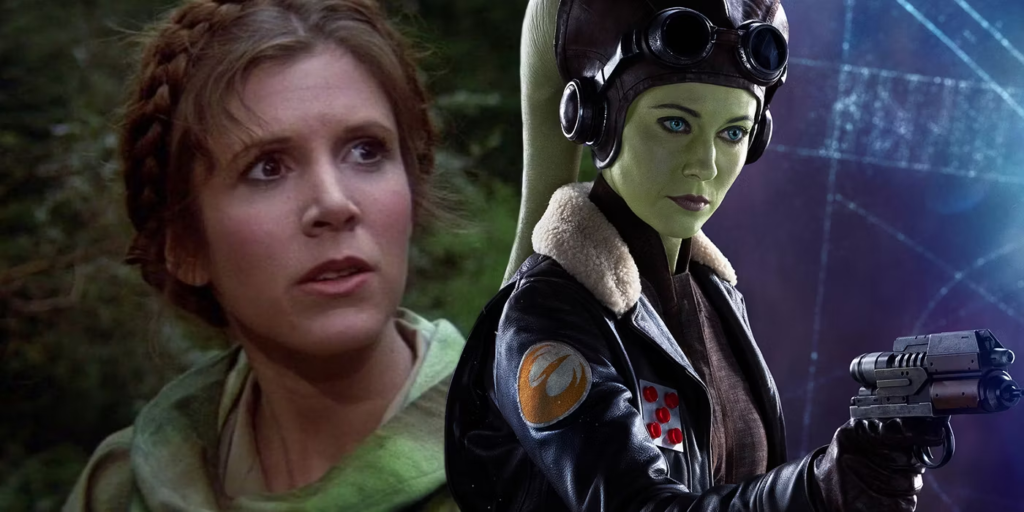 Episode 5 of Ahsoka has not only quenched the thirst of Star Wars fans eager to learn about Leia Organa's role in the MandoVerse but has also solidified her enduring legacy. Carrie Fisher's Leia Organa will forever be remembered for her unwavering dedication to her beliefs and her relentless fight for the greater good, a sentiment that resonates deeply with fans of this iconic character.
For those eager to dive further into the unfolding saga of the MandoVerse, Episode 5 of Ahsoka is currently available for streaming on Disney+, with new episodes releasing every Tuesday at 9:00 p.m. ET.