Drew Barrymore has chosen to postpone the return of The Drew Barrymore Show amidst the ongoing Writers Guild of America strikes, reversing her previous decision to resume production for the show's fourth season.
CBS Media Ventures' Response
Drew Barrymore made the announcement on her Instagram account, expressing her understanding of the concerns raised by her earlier decision. In her post, she conveyed her deepest apologies to anyone who was hurt by her initial choice to return during the strike. She also extended her apologies to the show's dedicated team.
CBS Media Ventures, the production company behind The Drew Barrymore Show, expressed its support for Barrymore's decision to pause the show's return. They acknowledged the complexity of the situation and understood the challenges she faced. The company emphasized the importance of resolving the strike for the entire entertainment industry.
Barrymore's Earlier Apology
Drew Barrymore had previously posted a video on Instagram, offering a heartfelt apology for her decision to move forward with the show's premiere. She acknowledged the limitations of her words in making amends but stressed her desire to take full responsibility for her actions. She assured her followers that she was not breaking any rules and that her intentions were never to hurt anyone.
The decision to delay the show's return was influenced by the feedback from various stakeholders, including fans, industry professionals, and the Writers Guild of America. Barrymore recognized that the situation was more complex than initially anticipated and that there were legitimate concerns to address.
A Pledge to Abide by Guidelines
In her earlier announcement, Drew Barrymore had pledged to adhere to all guidelines and rules regarding the strike. She emphasized her commitment to compliance, even in difficult times. Her goal was to provide content that resonated with viewers and helped them navigate the human experience.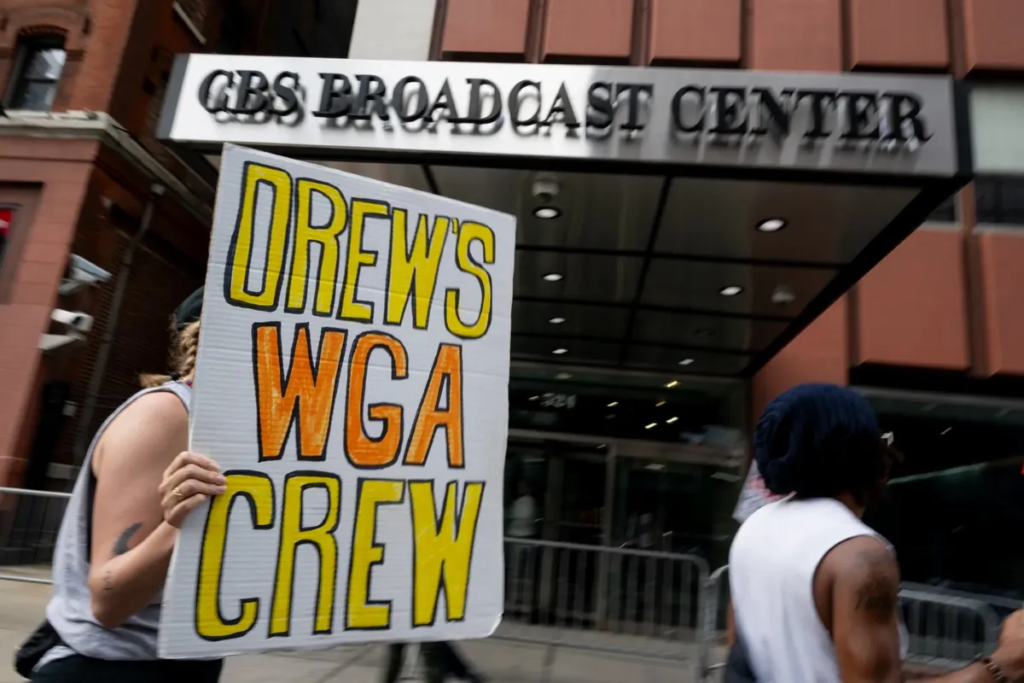 The Writers Guild of America responded to Barrymore's decision by stating that The Drew Barrymore Show is a WGA-covered show planning to return without its writers, which is in violation of strike rules. The WGA reiterated its commitment to picketing strikes which showed continued production during the strike.
Other Shows Returning Without Writers
Drew Barrymore's initial decision to resume production was not unique. Bill Maher announced that Real Time With Bill Maher would return without writers. Additionally, CBS' The Talk and two syndicated talk shows, The Jennifer Hudson Show and Sherri, hosted by Sherri Shepherd, are reportedly planning season premieres in the coming weeks despite the strikes.
Drew Barrymore's decision to postpone the return of her talk show reflects the ongoing challenges and complexities of the Writers Guild of America strikes in the entertainment industry. It remains to be seen how the situation will evolve and when The Drew Barrymore Show will eventually make its return.