Drew Barrymore, the 48-year-old host of The Drew Barrymore Show, shared an emotional message on Instagram, explaining her choice to resume production on her talk show despite the ongoing Writers Guild of America strike.
I believe there is nothing I can do or say in this moment to make it OK. I wanted to own a decision so that it wasn't a PR-protected situation and I would just take full responsibility for my actions. I know there's just nothing I can do that will make this OK for those it is not OK with. I fully accept that. I fully understand that.
she referred to the backlash she received for not halting the show's production.
There are so many reasons why this is so complex and I just want everyone to know my intentions have never been in a place to upset or hurt anyone. It's not who I am. I've been through so many ups and downs in my life, and this is one of them.
I deeply apologize to writers, I deeply apologize to unions, I deeply apologize.
Barrymore continued.
I don't know exactly know what to say because sometimes when things are so tough, it's hard to make decisions from that place, so all I can say is that I wanted to accept responsibility, and no, I don't have a PR machine behind this. My decision to go back to the show, I didn't want to hide behind people, so I won't. And I won't polish this with bells and whistles and publicists and corporate rhetoric. I'll just stand out there and accept and be responsible.
There's a huge question of the why. Why am I doing this?

Well, I certainly couldn't have expected this kind of attention. We aren't going to break rules and we are going to be in compliance.
She, then revealed she still has plans to carry forward with the production.
I wanted to do this because, as I said, this is bigger than me and there are other people's jobs on the line. Since launching live in a pandemic, I just wanted to make a show that was there for people in sensitive times. I weighed the scales and I thought, If we could go on during a global pandemic, and everything that the world has experienced through 2020, why would this sideline us?
I want to just put one foot in front of the other and make a show that's there for people, regardless of anything else that's happening in the world, because that's when, I think, we all need something that wants to be there, being very realistic in very realistic times. So that is my why.
she concluded.
The post has either been made private by the owner or deleted.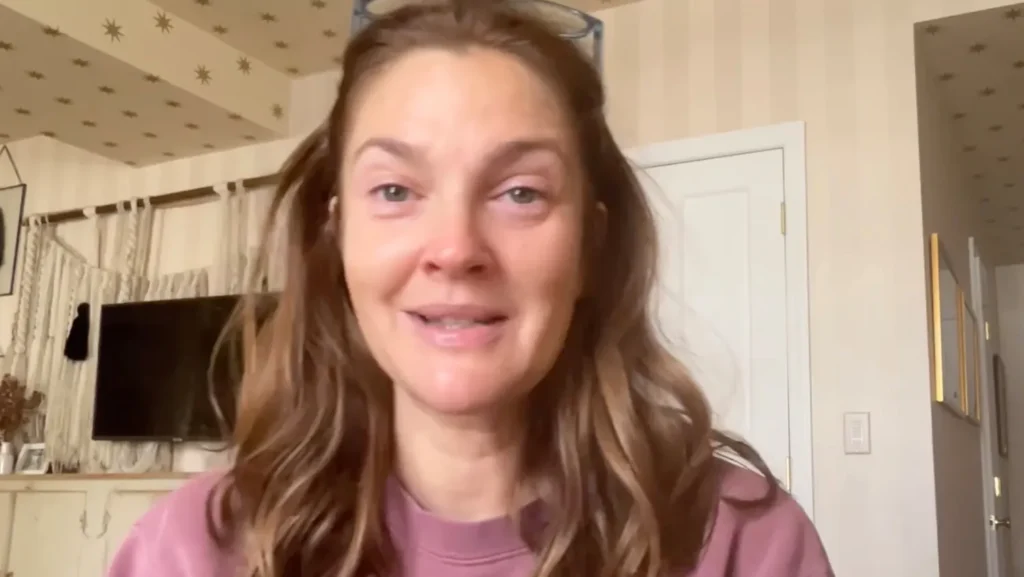 After Drew Barrymore's video, a spokesperson for CBS Media Ventures, the production company of The Drew Barrymore Show, put forward a statement.
The Drew Barrymore Show has been a largely unscripted talk show from the beginning. The shows we are producing this season are now completely unscripted. No one has stepped in to do the work of WGA writers. If you watch the show, it is obvious that Drew has always brought raw, unfiltered, spontaneous and open conversations to her viewers. Absolutely no struck work is being performed, and to imply otherwise is just plain wrong. We support Drew and her producing team 100 percent.
The CBS Media Ventures spokesperson also mentioned that no staff would be working or writing during the strike. Instead, Barrymore will be coming up and sharing her own comments, which fall beyond the scope of writing as defined by the WGA Agreement. The decision to resume production was made, keeping in mind, the fact that the show employs over 150 individuals, and paying them wages was a significant factor in the choice to return.
SAG-AFTRA issued a statement explaining why the return of The Drew Barrymore Show did not violate the rules of its ongoing strike.
The Drew Barrymore Show is produced under the Network Television Code which is a separate contract and is not struck. It is permissible work and Drew's role as host does not violate the current strike rules.
SAG-AFTRA told a source.
During the ongoing strike by the Screen Actors Guild and American Federation of Television and Radio Artists (SAG-AFTRA), actors are permitted to promote certain types of projects such as reality shows, talk shows, game shows, sports, and others. However, the CBS Media Ventures spokesperson clarified that guests from SAG-AFTRA would not discuss any project that came under the strike's agenda on The Drew Barrymore Show.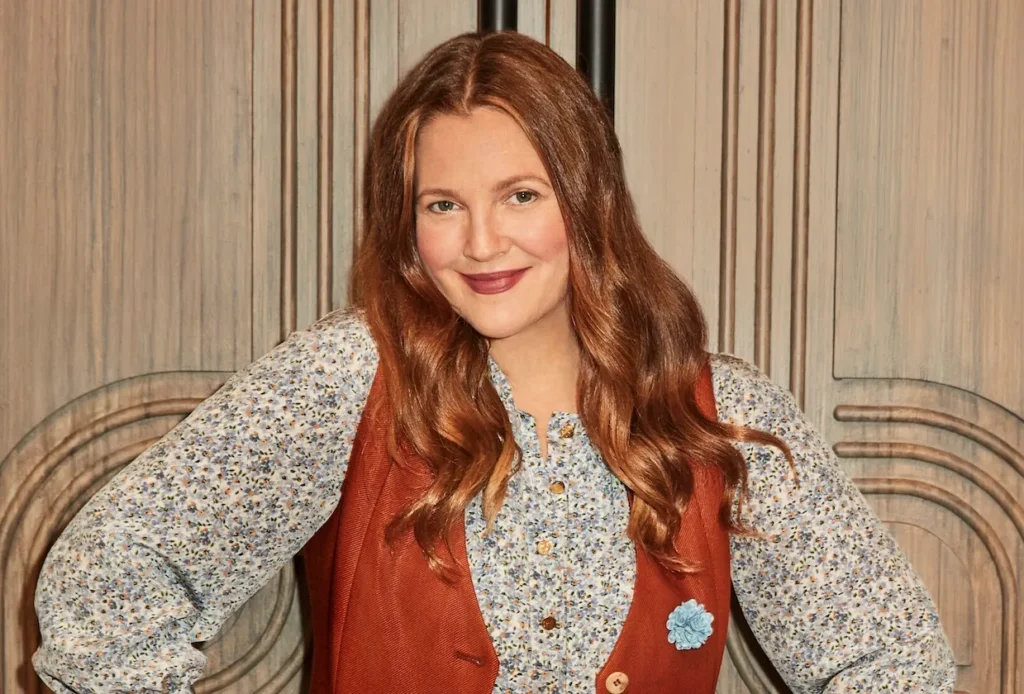 Drew Barrymore originally disclosed the comeback of The Drew Barrymore Show through an Instagram post earlier this month.
I made a choice to walk away from the MTV, film and television awards because I was the host and it had a direct conflict with what the strike was dealing with which was studios, streamers, film, and television. It was also in the first week of the strike and so I did what I thought was the appropriate thing at the time to stand in solidarity with the writers.
She thought of stepping down as a host of the MTV Movie & TV Awards due to the strikes.
However, I am also making the choice to come back for the first time in this strike for our show, that may have my name on it but this is bigger than just me. I own this choice. We are in compliance with not discussing or promoting film and television that is struck of any kind. We launched live in a global pandemic. Our show was built for sensitive times and has only functioned through what the real world is going through in real time. I want to be there to provide what writers do so well, which is a way to bring us together or help us make sense of the human experience.
I hope for a resolve for everyone as soon as possible. We have navigated difficult times since we first came on air. And so I take a step forward to start season 4 once again with an astute humility.
Drew concluded.
The WGA responded to Barrymore's statement in a tweet, saying,
The @DrewBarrymoreTV Show is a WGA covered, struck show that is planning to return without its writers. The Guild has, and will continue to, picket struck shows that are in production during the strike. Any writing on The Drew Barrymore Show is in violation of WGA strike rules.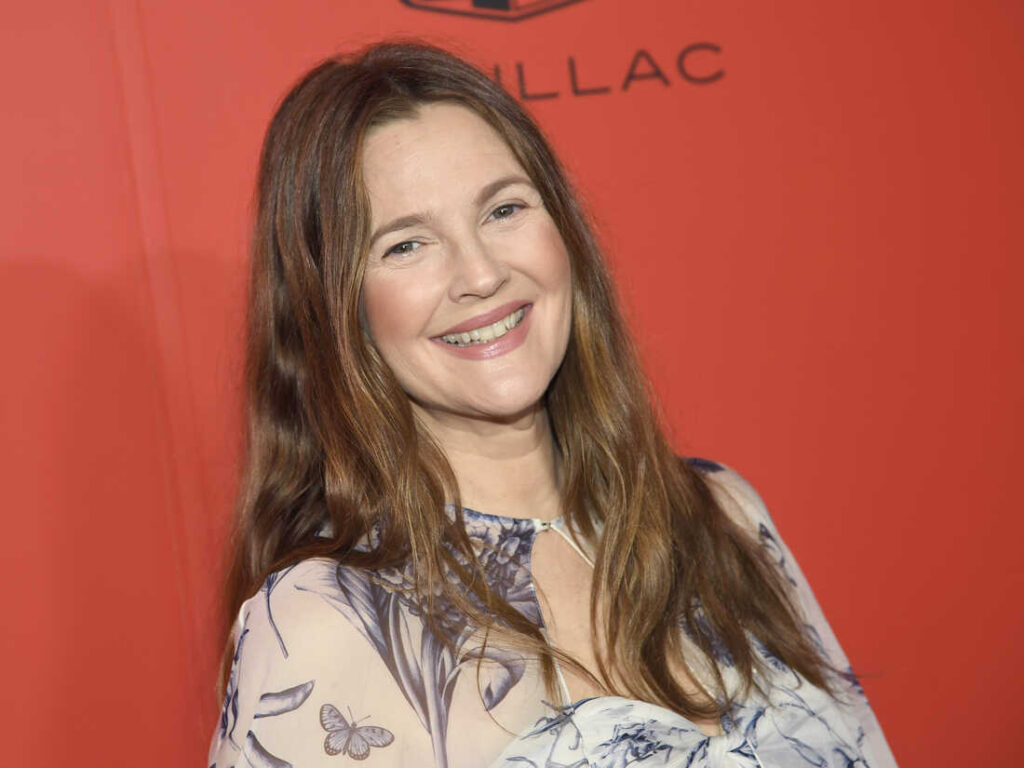 After Drew Barrymore's announcement, Bill Maher also announced that his show, Real Time With Bill Maher, would be returning without writers during the strike. Furthermore, CBS' panel show, The Talk, along with two other talk shows, The Jennifer Hudson Show and Sherri, hosted by Sherri Shepherd, are reported to continue production for their upcoming season premieres in the upcoming weeks.