Jessica Chastain brought attention to the ongoing Hollywood actors' strike during her appearance at the Venice International Film Festival. The 46-year-old actress attended the festival in Venice, Italy, to support her film, Memory, wearing a T-shirt with the words "SAG-AFTRA ON STRIKE."
It's worth noting that typically, Screen Actors Guild members are restricted from promoting their current or past projects during the strike. However, Chastain was able to participate in the festival because Memory is an independent production that secured an interim agreement from the guild.
I was incredibly nervous to be here today and to come here, and actually there are some people on my team who advised me against it,

the Oscar winner stated at a press conference on being asked whether she was reluctant to attend.
We [actors] are often told and reminded how grateful we should be, and that is the environment that I think has allowed workplace abuse to go unchecked for many decades and is also the environment that has saddled members of our union with unfair contracts,

she said.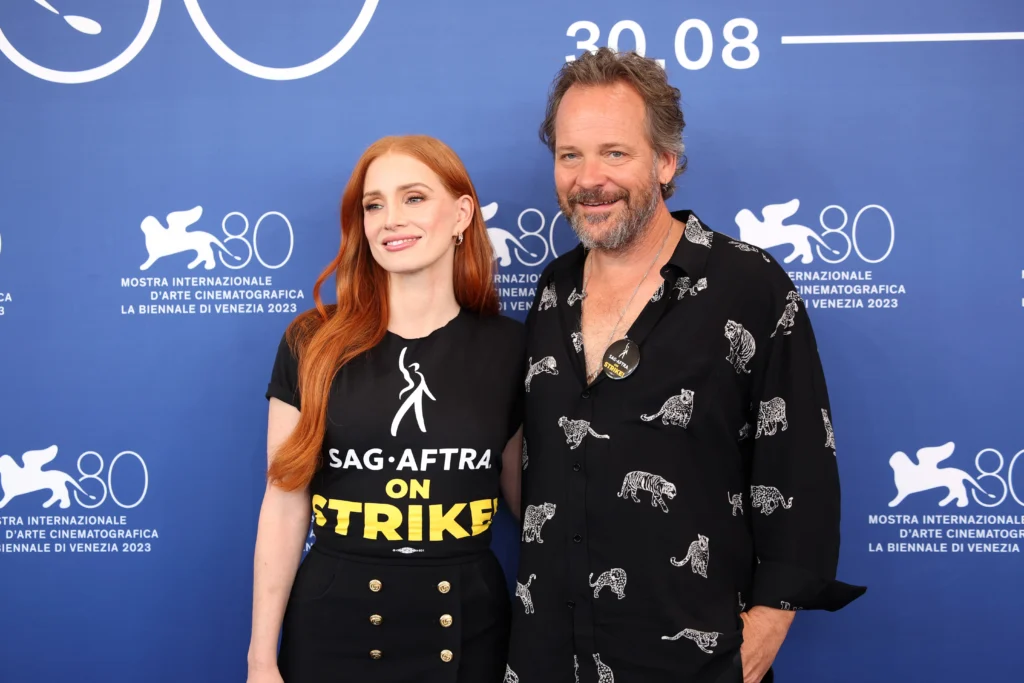 Jessica Chastain echoed the sentiments expressed by actor Adam Driver earlier in the week at the Venice Film Festival. She emphasized the significance of her presence at the festival, especially considering the interim agreement for Memory. Chastain pointed out that her participation aligns with the guild's strategy to help bring an end to the strike, which commenced on July 13.
It's what our national board, negotiating committee and our elected leadership has asked us to do.

And when independent producers like the ones here of these films sign these interim agreements, they are letting the world know, letting the AMPTP know that actors deserve fair compensation, that AI protection should be implemented, and there should be sharing of streaming revenue,

she mentioned.
In Memory, Jessica Chastain stars alongside Peter Sarsgaard, who was also present at the Venice Film Festival. The film's storyline revolves around a social worker named Sylvia, whose life takes an unexpected turn when Saul starring Sarsgaard follows her home after their high school reunion. According to the official synopsis, this surprise encounter will have a profound impact on both characters as it leads them to confront their past.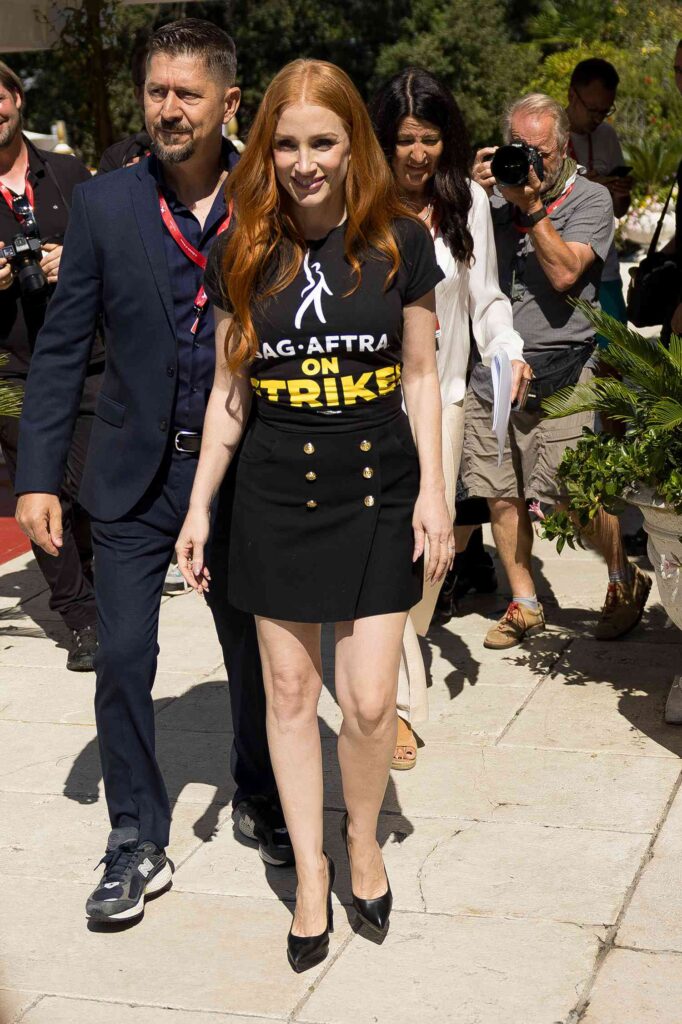 I've always wanted to work with Peter. We've met a few times before this and we've talked about it. I've not been hidden in my fanship of his movies and who he is as an actor,

Chastain confessed.
He's a real artist. Sometimes an actor will change the script or the story to fit them, and the best is when you change yourself to fit the story. He's a shape-shifter, so it was a big pleasure,

she added.
Memory had its world premiere at the Venice Film Festival on Friday, and it is scheduled to have another premiere at the Toronto International Film Festival on Sunday.