The commencement of The Drew Barrymore Show caused much criticism among the industry employees due to the ongoing SAG and WGA strikes.
Drew Barrymore, who first addressed the criticism of the talk show during the ongoing WGA and SAG-AFTRA strikes, has deleted her apology. She began by posting a long video on her Instagram explaining why she had to resume with the show production which was supposed to air on September 10. But then she deleted the video and the show started off.
The situation was so complex, but my intentions have never been in a place to upset or hurt anyone.
In the video, Barrymore, 48, said emotionally,
I believe there's nothing I can do or say in this moment to make it OK,
Barry said.
I wanted to own a decision so that it wasn't a PR, protected situation. And I would just take full responsibility for my actions. I know there's just nothing I can do that will make this OK for those that is not OK with. I fully accept that. I fully understand that.
she stated in her apology. Barrymore continued,
I've been through so many ups and downs in my life and this is one of them. I deeply apologize to [the] writers. I deeply apologize to unions. I deeply apologize. I don't exactly know what to say because sometimes when things are so tough, it's hard to make decisions from that place.
In the now-deleted video, she had promised to take full responsibility for her actions and gave out the owed explanation to her audience.
Why am I doing this? Well, I certainly couldn't have expected this kind of attention, and we aren't going to break rules, and we will be in compliance. I wanted to do this because as I said, this is bigger than me. And there are other people's jobs on the line.
Barrymore explained that the show started off during the pandemic and not halting production is her way of being "there for people in sensitive times."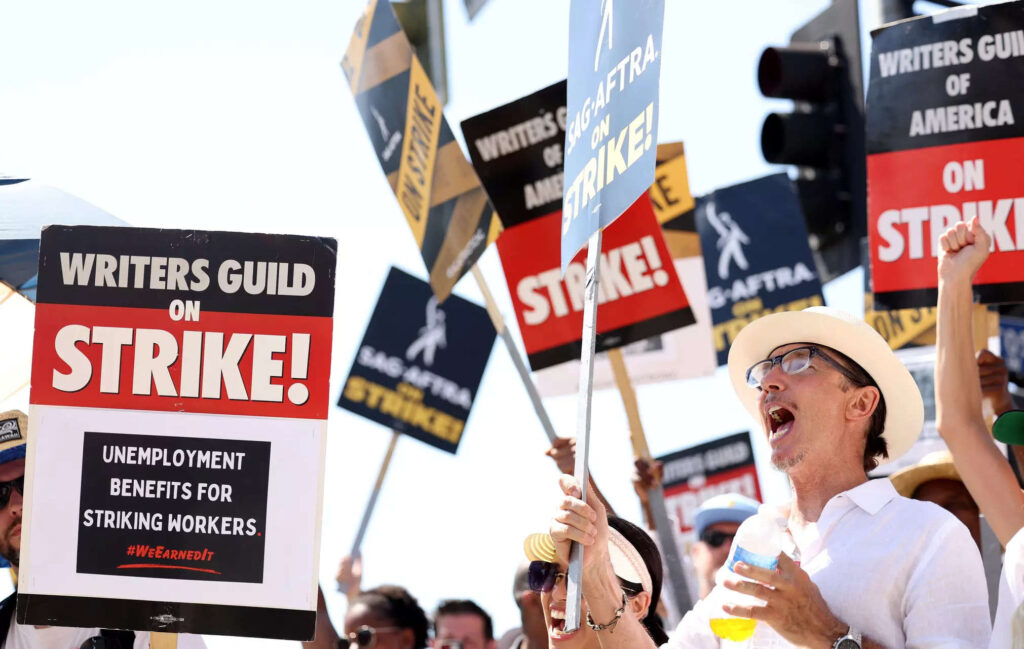 So, I want to just put one foot in front of the other and make a show that's there for people regardless of anything else that's happening in the world because that's when I think we all need something that wants to be there, being very realistic in very realistic times. So that is my why,
she concluded.
Drew Barrymore addressed the complaint that two people were "kicked out" of the show. Dominic Turiczek shared on X (formerly known as Twitter) that he and another audience member were "verbally assaulted" by the show's crew and subsequently ejected. They were wearing outfits to represent the strike.
It's clear they don't support #WGAStrong, writers or fans! #DrewTheRightThing So we took shirts and joined. F— that.
In a subsequent tweet, Turiczek admitted that he knew about the strike but not that Drew Barrymore's show was being attacked.
We were unaware until inside, that her show had WGA writers, thus crossing picket lines by starting again,
he added.
We won the tickets last minute and didn't do enough research, clearly.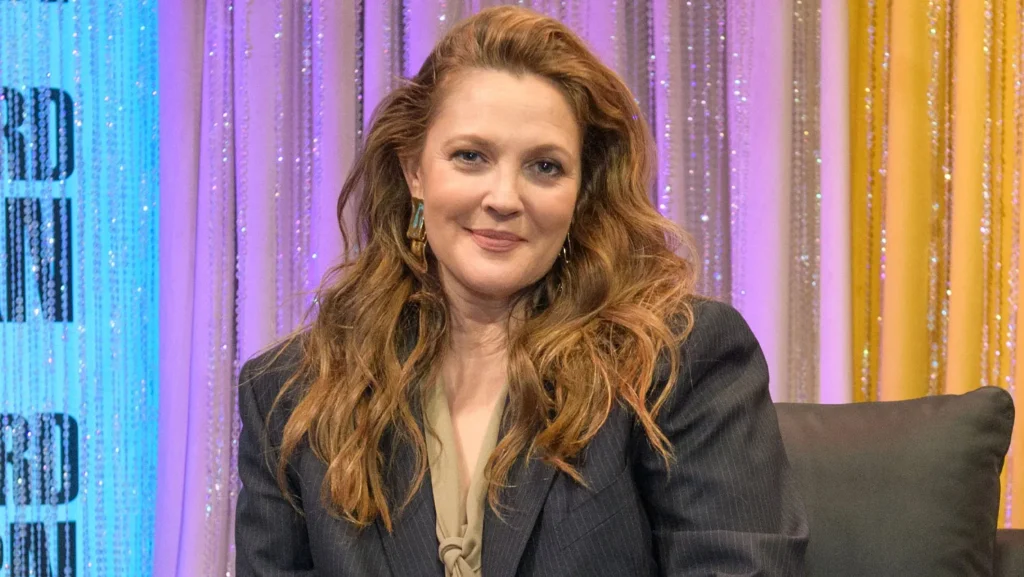 Someone from the show expressed "regret" for how things were handled.
It is our policy to welcome everyone to our show tapings.
he said.
Due to heightened security concerns today, we regret that two audience members were not permitted to attend or were not allowed access. Drew was completely unaware of the incident and we are in the process of reaching out to the affected audience members to offer them new tickets.
The National Book Foundation published that her invitation as a host for the November 15 ceremony was "rescinded."
The National Book Award is an evening dedicated to celebrating the power of literature, and the incomparable contributions of writers to our culture,
the foundation tweeted.
In light of the announcement that The Drew Barrymore Show will resume production, the National Book Foundation has rescinded Ms. Barrymore's invitation to host the 74th National Book Awards Ceremony.
The statement continued,
Our commitment is to ensure that the focus of the awards remains on celebrating writers and books, and we are grateful to Ms. Barrymore and her team for their understanding in this situation.
Drew Barrymore was chosen to host this event and she was known as someone who "demonstrated their enduring belief that books have the power to change readers' lives—by opening doors, sparking conversations, and building community."