The Invictus Games, an annual sports competition founded by Prince Harry in 2014, concluded on a triumphant note in Düsseldorf, Germany, with a closing ceremony that radiated the spirit of resilience and sportsmanship. The Duke of Sussex, Prince Harry, led the proceedings, accompanied by his wife, Meghan Markle, who graced the event in style.
Regal Elegance
Prince Harry, 39, and Meghan Markle, 42, graced the closing ceremony in sophisticated outfits. Prince Harry donned a black suit paired with a bright yet relaxed black shirt—a look that blended formality with ease. Meanwhile, Meghan Markle opted for a stunning green floral-printed strapless dress by Cult Gaia, radiating her signature grace and style.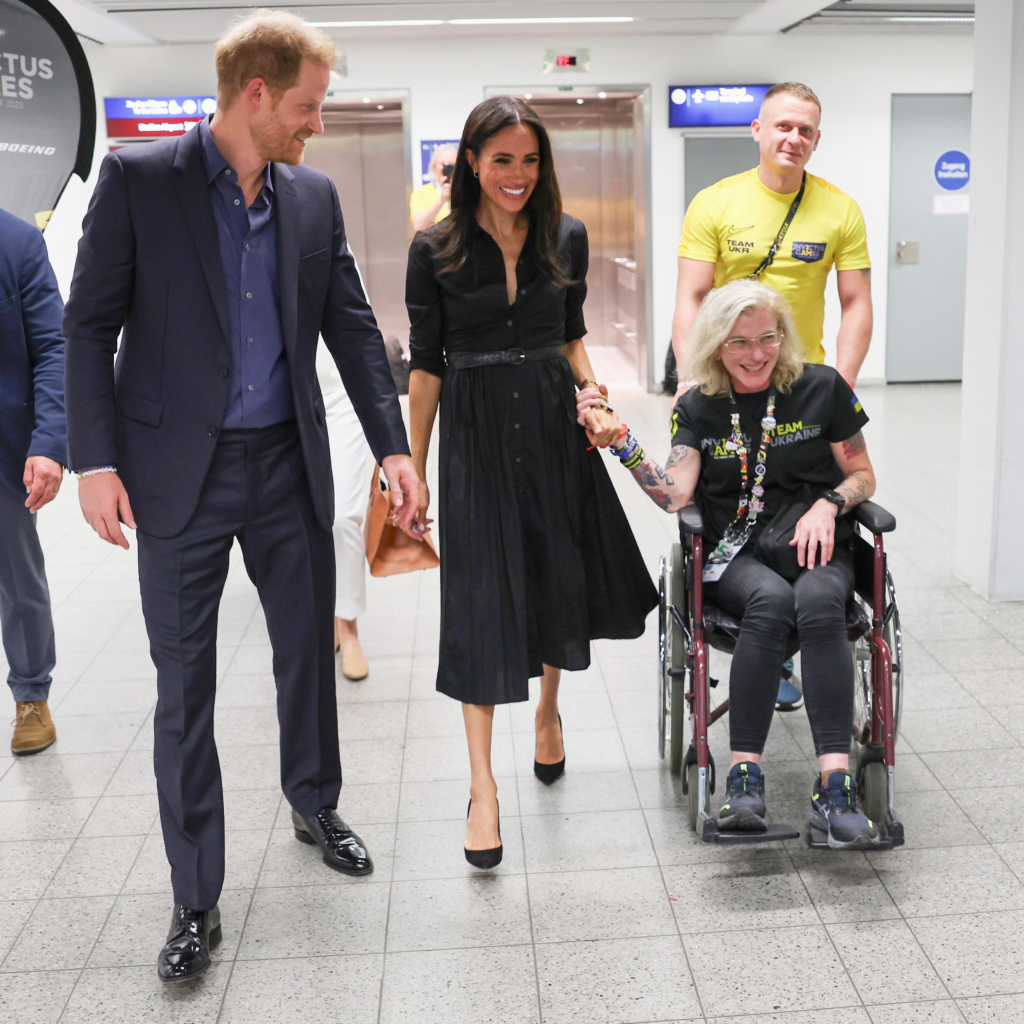 The royal couple, affectionately known as Harry and Meghan, shared moments of togetherness during the ceremony. Their genuine bond was evident as they showed brief public displays of affection while watching presentations and mingling with other board members of the Invictus Games.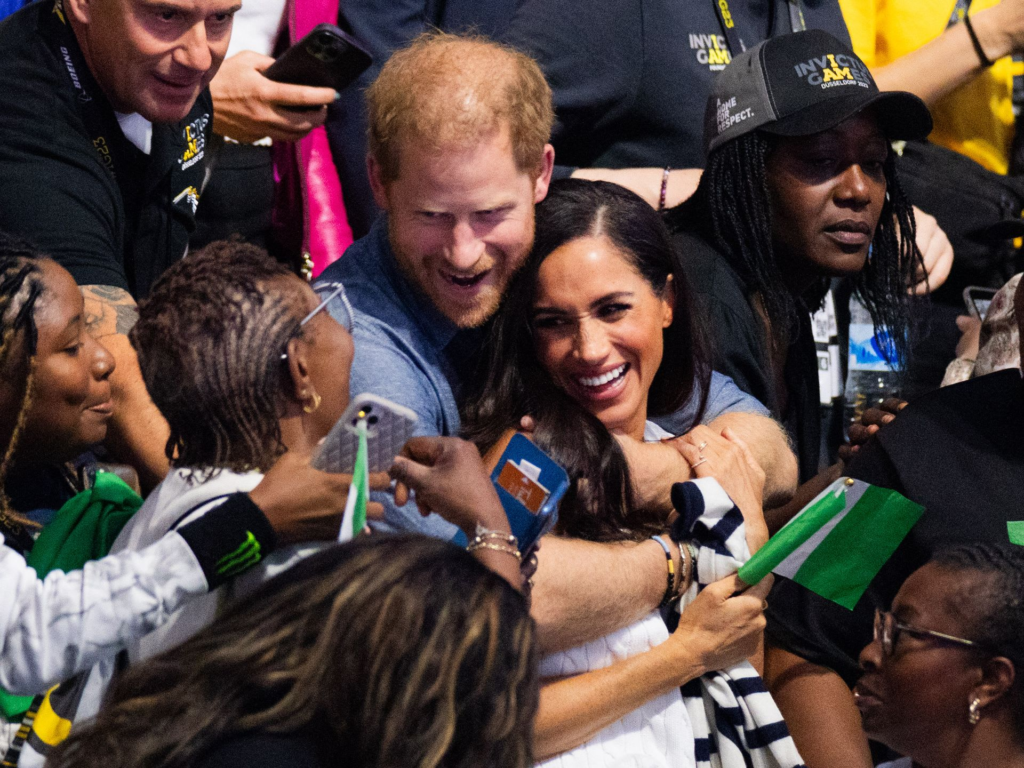 Prince Harry's Inspiring Speech
Prince Harry took center stage during the closing ceremony to deliver a heartfelt speech that resonated with athletes and attendees alike. Beginning with a few words in German, he turned his attention to the competitors, acknowledging their unwavering dedication. "We've all witnessed the true impact sport has had on your recovery. But you will never truly know the impact your actions this week have had on millions of people around the world," he declared. "You have opened people's hearts, through your vulnerability, through your resilience, and your sheer abilities. You have shown us that joy can emerge from struggle."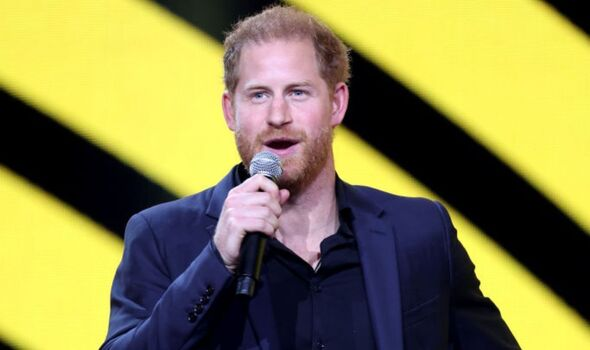 The Invictus Games stand as a testament to Prince Harry's vision of creating an international competition that celebrates the indomitable spirit of wounded and sick servicemen and women. Since its inception in 2014, the event has grown into a symbol of resilience, hope, and camaraderie.
A History-Making Debut
Notably, the 2017 Invictus Games in Toronto, Canada, marked Prince Harry and Meghan Markle's public debut as a couple. Their presence added a touch of glamour to the event, highlighting the importance of supporting wounded warriors and veterans.
During the week-long celebration of sportsmanship and determination, Meghan Markle actively engaged with the participants and attendees. Her visit included delivering a speech at a family and friends event, joining Prince Harry to watch wheelchair basketball and swimming events, and attending meetings and tournaments.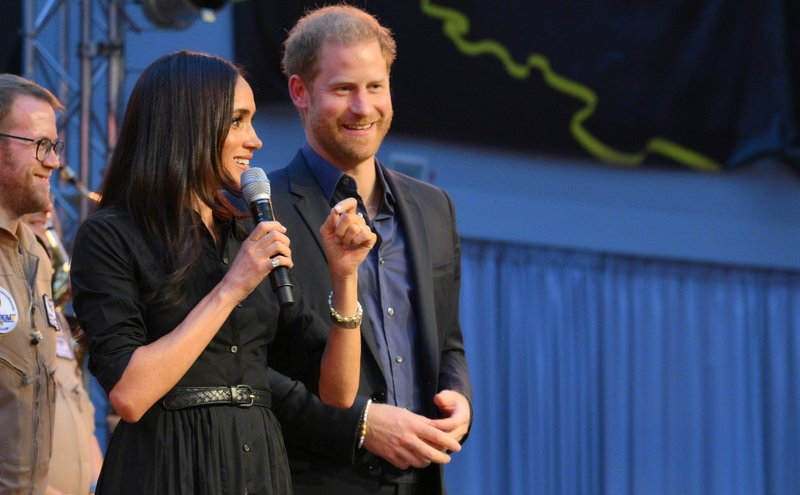 Birthday Celebrations and Camaraderie
Prince Harry's 39th birthday was a special occasion celebrated in good company. The couple enjoyed a memorable evening with friends at Im Goldenen Kessel, raising glasses of Schumacher Alt, the beer served at the Invictus Games. Amid laughter and camaraderie, they savored sausages, wiener schnitzel, red cabbage, and potatoes.
Prince Harry was treated to a personalized birthday serenade at the Invictus Games. During the sitting volleyball game between Poland and Germany, the crowd united in song, delivering a moving rendition of "Happy Birthday" in honor of the Duke's milestone.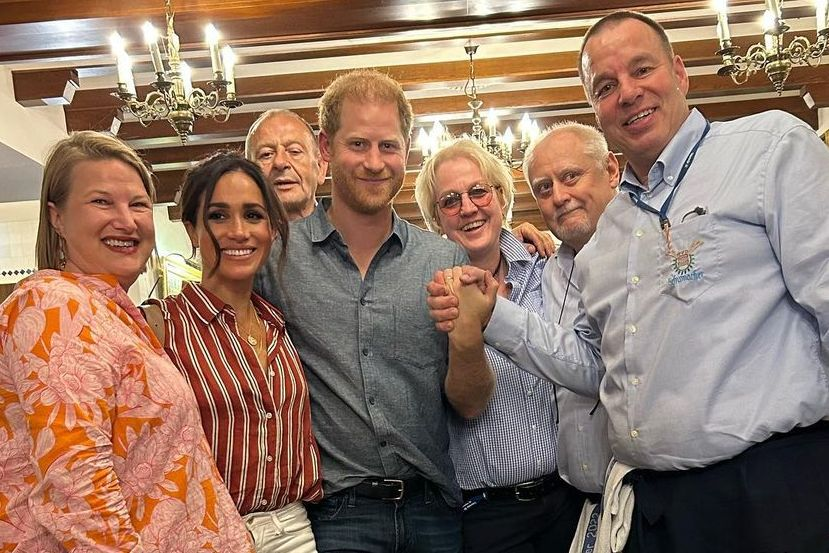 After their impactful presence at the Invictus Games, Prince Harry and Meghan Markle are set to return to California to reunite with their children, Prince Archie, aged 4, and Princess Lilibet, aged 2. Their participation in this inspiring event reaffirmed their commitment to making a positive difference.