Millie Bobby Brown, known for her role in Stranger Things, recently appeared on Today With Hoda & Jenna and gave some insights into her wedding planning process with fiancé Jake Bongiovi. The couple announced their engagement in April, and the young starlet shared that the planning has been surprisingly stress-free. She credited her fiancé for his active involvement in the process, making her feel like she was not alone in the journey.
Jon Bon Jovi's Musical Role in the Wedding
One intriguing question that arose during the interview was whether Jon Bon Jovi, Jake Bongiovi's famous rock star dad, would perform at their wedding ceremony. Millie Bobby Brown humorously dismissed the idea, suggesting that Jon might need a break from his hectic schedule.
I feel like that's like asking me to go and do a full-on play. I think the man needs a break, she said, adding,
she said, adding,
He doesn't stop. He's always doing tennis or singing lessons. I think he needs a break. Maybe it's a three-hour break. I don't know how long he can go. I don't know if he'll be able to just do that [be the father of the groom].
Young Love and Engagement
Millie Bobby Brown and Jake Bongiovi made headlines when they shared their engagement news earlier this year. Brown posted a black and white photo on Instagram that showcased her wearing what appeared to be an engagement ring. The heartfelt caption featured lyrics from Taylor Swift's song, Lover, expressing her love and commitment to Bongiovi.
Jon Bon Jovi confirmed their engagement on SiriusXM's Andy Cohen Live and expressed his thoughts on his son's engagement at a young age. He emphasized that age isn't the most critical factor in a relationship, finding the right partner and growing together matter most. The rock legend himself has been married to his high school sweetheart, Dorothea, since 1989, and their enduring love serves as an example for his son and future daughter-in-law.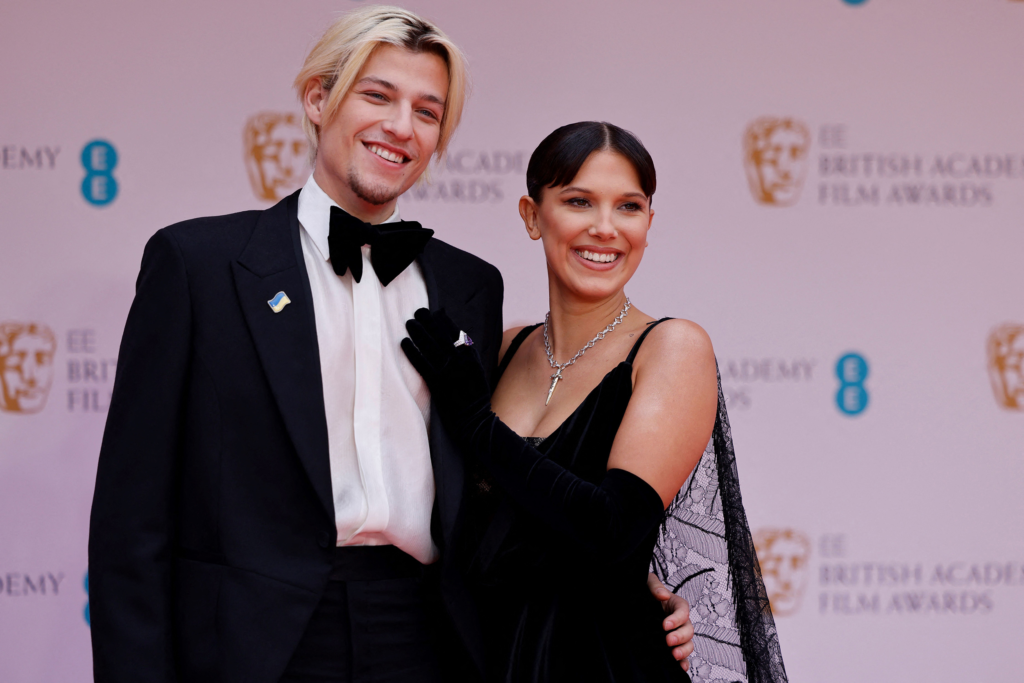 Millie Bobby Brown and Jake Bongiovi's wedding planning is proceeding smoothly, with the couple looking forward to an intimate and joyful celebration.
While Jon Bon Jovi is unlikely to perform at the wedding, the family's support and shared values are sure to make their special day even more memorable. As they embark on this exciting journey, the young couple's love story continues to capture the hearts of fans and well-wishers alike.