A fiction with science, emotions, and levity!
Disney. This single word is enough for us to imagine fairytales; and Pixar are synonyms to bring out hidden emotions through the most supernatural aspects to feel the strong emotion that is love.
Now as we fall on the topic of Love we focus on Prince Charming rescuing the stranded princess, but ever heard of fire falling in love with water? Well then, here I introduce Elemental with astonishing and most realistic animation.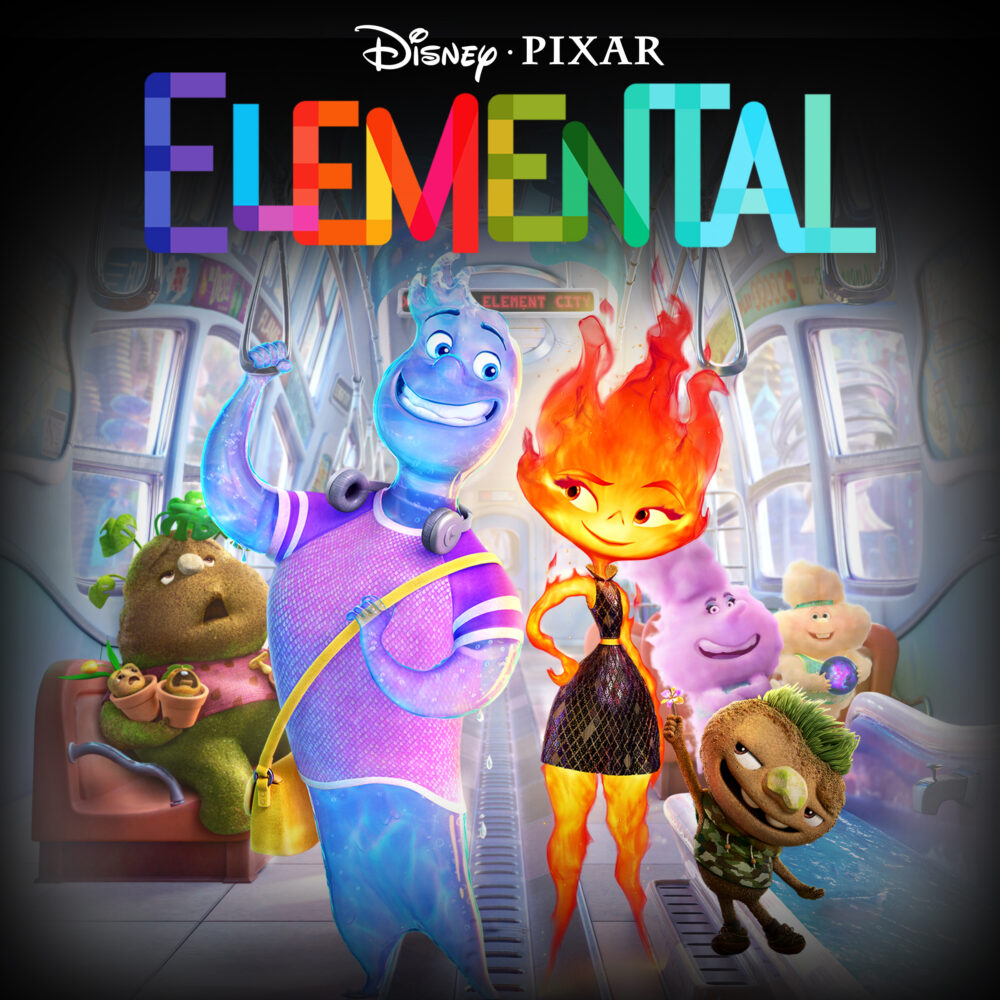 The scientific beginning of the elemental love
Peter Sohn, who is a multitude in terms of talent has directed the movie Elemental, not only his direction but also his voice has been top-notch in Ratatouille as Emile.
Inspired by his own life regarding Peter's parents immigrating from Korea to the US and not speaking English but settling in the Bronx. This movie focuses on the basic elements such as Fire, Water, Land, and Air, as Elemental city residents.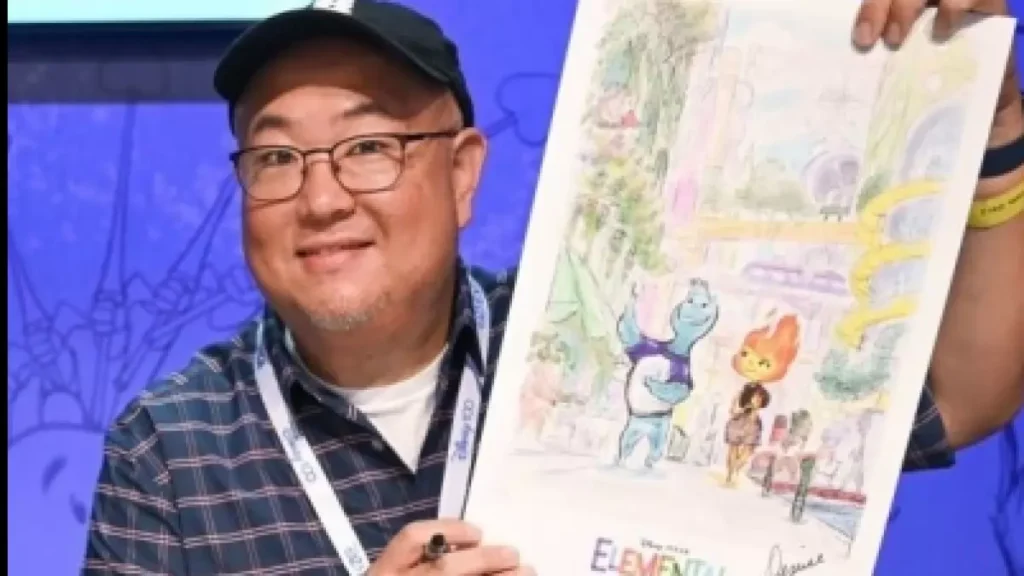 Ember Lumen as the Fire Character, is a passionate and over-enthusiastic girl who has the dream to run her father's shop, but circumstances play a crucial role in giving Ember a hard time, through Wade Ripple a city inspector who suspects a water leak.
The First Drawings that I had done were of fire people and then the fire character and a water character coming into a city. The idea of these elements started off from the periodic table of elements. It always looked like an apartment complex to me and that concept started from like oh! What if elements were characters but we boil it down to the classical elements like earth wind water and fire?

-Peter Sohn
The game of Animation and Visualization
From staring at the fire and water, from absorbing the characters to using mitten geometry for the simple movements of fingers,
From breaking the record of an average control of Pixar rig to setting a digit of roughly 10,000 animation control Elemental has carved its long way to our hearts!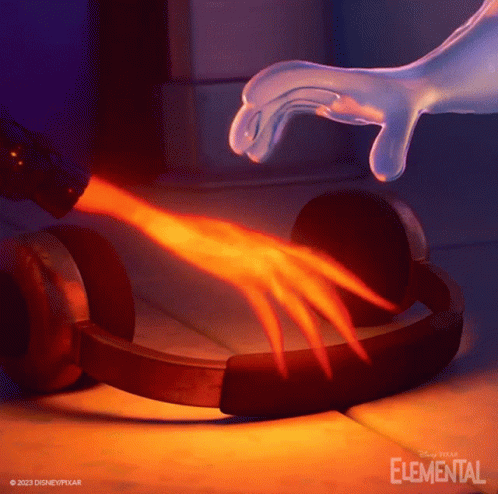 Sanjay Bakshi the Visual Effects Supervisor remembered the time-consuming effort it took to create a life out of Ember, on which he said,
"We tried experiments where we put a cartoony face on realistic fire and it didn't look right, ultimately, we decided we needed a team of experts to help us, so we squeezed artists, animators, technical folks, and production people in a virtual room and asked them to make Ember in the computer. For weeks, we challenged ourselves to come up with new versions, each learning from the last and applying the ideas to the next. We did the same thing for Wade, slowly tuning the balance between realism and stylization."

-Sanjay Bakshi
Dynamic Voices of Elemental
Leah Lewis the voice behind Ember Lumen's fiery yet passionate voice quotes,
"I mean to process even an audition that was really shocking! It was so surreal that I like wasn't as nervous cause I was like this can't be true, like this isn't actually happening. But then after the six-hour audition in person, after talking with Peter on Zoom doing all the different rounds; they told me at the end of my audition and that was like I felt punked!"

– Leah Lewis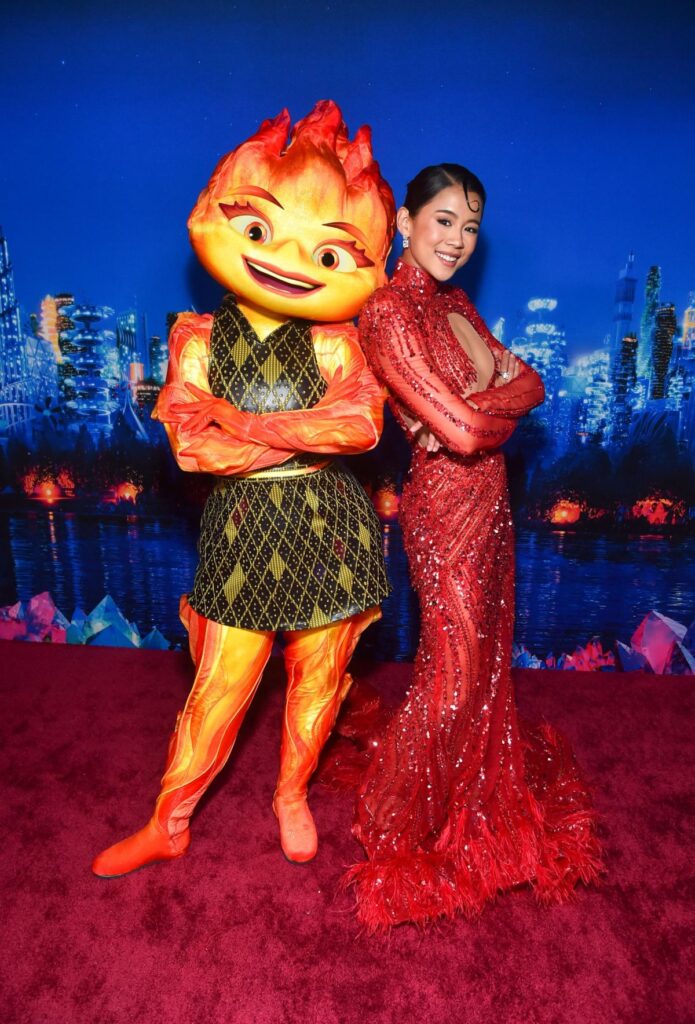 Mamoudou Athie leads the voice of Wade Ripple the soft boy whose iconic three-wave hair shape became a recognition for animators.
"I just saw like the best parts of me in a character. Then I was in a sullen kind of mode. It was a dark space and I got to celebrate all of that. Actively go back to that every couple of months and just do this beautiful story. I didn't get the full script either, but just working with somebody like Pete, Denise, and the writers John and Kat and Brenda's beautiful script and Kara."
-Mamoudou Athie
All About Music
How can I not drop a song when the whole movie screams about emotions? Well, here it is dropping my personal favorite "Steal the Show" by Lauv.
Scoop along with Some Unseen Parts of Elemental
Check Out More from Us!
The World of Animation: 10 Remarkable Films Beyond Disney and Pixar