With the recently released teaser for Heart Of Stone, the Bollywood starlet Alia Bhatt is prepared to make her Hollywood debut. The teaser, which also stars Jamie Dornan and Gal Gadot, was unveiled on Sunday as part of the Netflix TUDUM event in Brazil.
Gal Gadot is trying to rescue the world in the spy thriller [as usual], and it looks like Alia Bhatt is providing the ideal counterbalance. Gal Gadot portrays Rachel Stone, a member of the Charter, a covert organization, in the teaser. Members of the elite agency cooperate for the common good and world peace without "friends, relationships, political leanings, or national allegiance."
A Villain To Watch Out For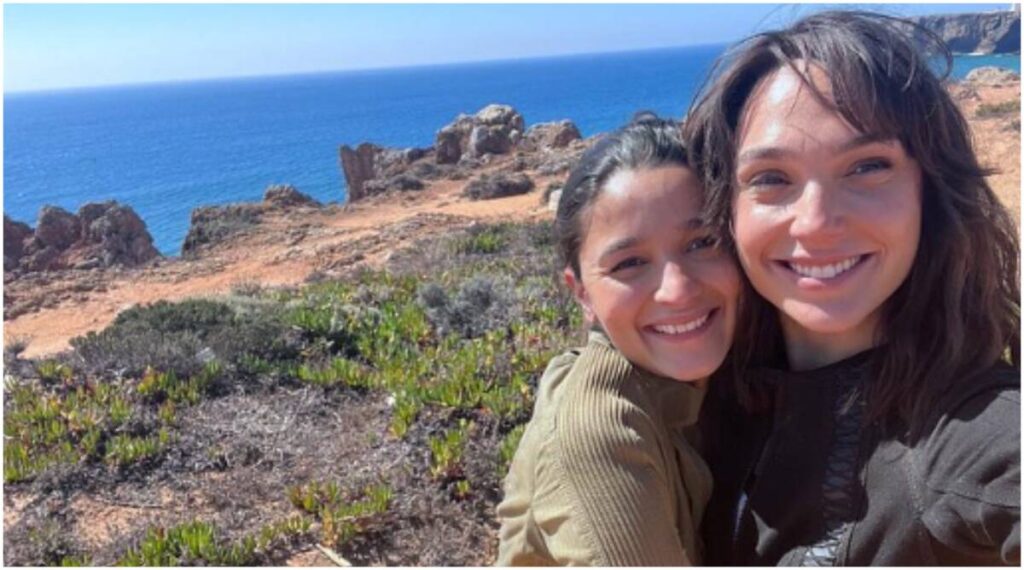 Alia Bhatt enters, mouthing menacing lines that suggest she could be the villain to watch out for.
She says, "You think you know everything but the world is about to see the truth."
Do not overlook the firearm in Alia Bhatt's hands either. The cast of the movie, including Alia Bhatt, has posted the video's trailer on social media. She posted the video and captioned it "HEART OF STONE. August 11."
Gal Gadot even tweeted a video from the Netflix event in Brazil, much to the joy of fans. Fans can be seen cheering when Alia Bhatt, Jamie Dornan, and Gal Gadot share the stage in the video. "The set up- The shot," she captioned the shot. WOW! Obrigada, Brazil.
Alia To Collab With Ranveer Singh
Along with Gal Gadot, Jamie Dornan, and Alia Bhatt, Heart of Stone, directed by Tom Harper, also stars Sophie Okonedo, Matthias Schweighofer, Jing Lusi, and Paul Ready.
Rocky Aur Rani Ki Prem Kahaani is Alia Bhatt's other upcoming film in addition to Heart Of Stone. She will appear in it with Jaya Bachchan, Dharmendra, Shabana Azmi, Ranveer Singh, and Jaya.