A gym owner in Los Angeles is fighting against the removal of a Kobe and Gianna Bryant mural from her gym's wall. The mural, created by Louie Palsino with joy, portrays the late NBA legend and his daughter possessing angel wings, highlighting their adorable bond. Cecilia Moran, the gym's owner, shared the news about the mural's removal on Instagram.
With profound sadness, I must share that today, I received notice from my landlord that I must remove the Kobe and LA mural from our walls by September 30,
Cecilia Moran posted a picture of the mural online showing how it covers the entire wall of Hardcore Fitness.
This gym is in downtown Los Angeles, near the Crypto.com Arena, where Kobe Bryant's previous team, the Los Angeles Lakers, played their home games.
This mural holds immense significance, not just for the city of LA and Lakers fans, but more importantly, as a tribute to Kobe Bryant and his daughter Gigi. This mural was crafted with boundless love by @sloe_motions with my wholehearted support.
I am overwhelmed with sorrow, and I strongly oppose the removal of this mural. While I respect regulations, I fervently hope there might be a way to preserve this artwork,
she concluded the post.
Cecilia Moran has engaged with various news outlets to explain the consequences of the mural's removal.
It's a piece of art that is honoring an iconic person,
she told a newspaper.
Moran revealed that her landlord ordered the removal only to make space for advertising.
I said I don't believe it's right. That mural also benefits advertising and has a lot of meaning to the city and to Kobe fans. So I said I don't agree. I don't want to make the fans mad, and I don't want to be disrespectful, and I don't think that mural should be removed.
she explained.
Moran's landlord has informed her that if she does not remove the mural, he will take action against her and she in turn has to pay for the loss incurred.
You gotta put some sense into it, man, and think about it and what it really means to L.A.

Even if the landlord wants to make money, that's a landmark people come from all around the world to visit, so it's good for him, his property, every party in this,
Palsino, the creator of the mural said that he doesn't "see much sense in taking it down for advertisement."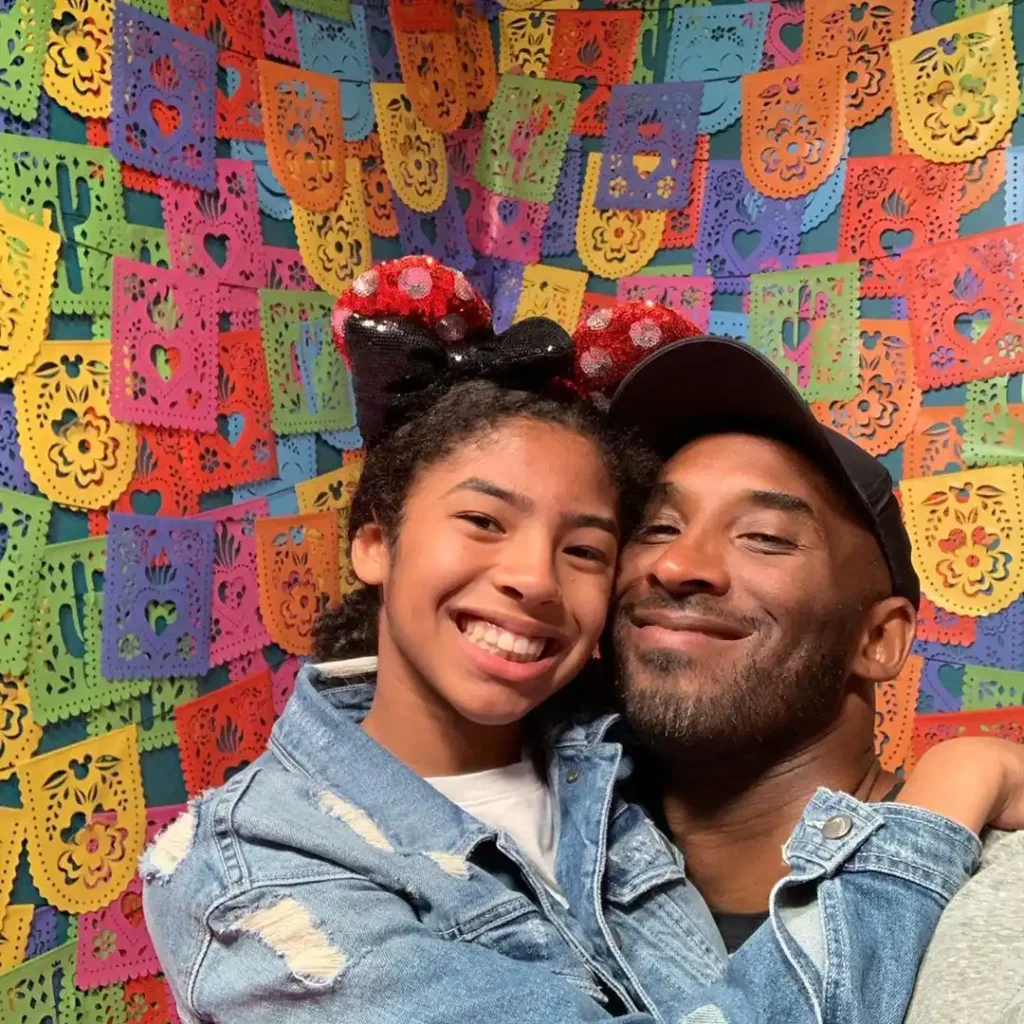 While Cecilia Moran did not seek her landlord's legal permission for the mural, she told the newspaper that he was informed before the completion, but he did not object at that time. Moran, who lost her father in 2019, shared that the concept of the mural was close to her as she "fell in love with the idea of having [Kobe] looking after Gigi."
I feel that's how my father was looking after me, so I said, Yes, let's do it,
she added.
Louie Palsino came up with the idea of creating the mural for Cecilia Moran soon after the tragic passing of Kobe and Gianna. He painted the mural as a tribute to him. To support his work, the gym owner contributed $2,500 to cover the cost of supplies and equipment.
The community, when we did it, so many people from around the world came out and watched me do it,

There were people bringing me food, feeding me. It was awesome, man, just the energy that people were putting out there was just great. It was definitely a once-in-a-lifetime experience and I got to share that moment with everybody.
Palsino considers the mural to be a group initiative.
A Change.org petition has been filed, urging Cecilia Moran's landlord to rethink his decision of the mural removal and preserve this heartfelt tribute. The petition has gathered over 18,000 signatures as of Saturday afternoon.
I'm reaching out to the members of the community, the Lakers, the mayor of L.A., Vanessa Bryant, to all of those Lakers diehards to not leave me alone. I'm standing in the middle. I know I may get in trouble for raising my voice, but I'm going to stand up for what I believe.
Moran mentioned in an interview.