The next month's installment of "Mission: Impossible – Dead Reckoning Part One" will give us another dose of actor Tom Cruise endangering his life to do ludicrous exploits for our amusement.
The seventh book in the Ethan Hunt series will consist of a two-part narrative. However, writer/director Christopher McQuarrie is implying there is a lot more gas in the tank, despite the fact that the two movies first seemed like a farewell song for Cruise's Teflon action hero.
A Tweet To Delight The Fans
Erik Davis of Fandango tweeted that McQuarrie had said that "Dead Reckoning" wouldn't be the "end of the series" and that "they already have ideas for what comes next."
Some people have speculated that this is how Cruise exits the series in order to pass it on to future newcomers like Hayley Atwell's Grace or other characters like Rebecca Ferguson's Ilsa Faust.
Until we see how the second portion concludes, we really won't know what to anticipate from this prospective "Mission Impossible 9". It is also unknown if Cruise will take part in this fictitious ninth movie. It's encouraging to know that McQuarrie still has the motivation to produce further sequels, at the very least.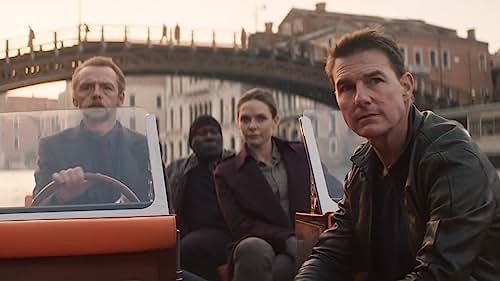 More information regarding these "ideas" will probably become available after McQuarrie is questioned about his future plans in additional interviews. It's also important to note that the director is working on other movies with Cruise that are unrelated to the "Mission: Impossible" series.
Tune in this July 2012 for a much anticipated action-packed entertainment.