Raised bilingual in both English and Spanish, Colombian-born model/actress Sofia Vergara first made a splash in the U.S. in the 2003 film Chasing Papi.
Discovered by a photographer on the beaches of Colombia, Sofía Vergara began modeling, acting, and hosting Hispanic events in her native country before receiving her big break in the form of 2002's Big Trouble, where Vergara starred alongside Tim Allen and Rene Russo.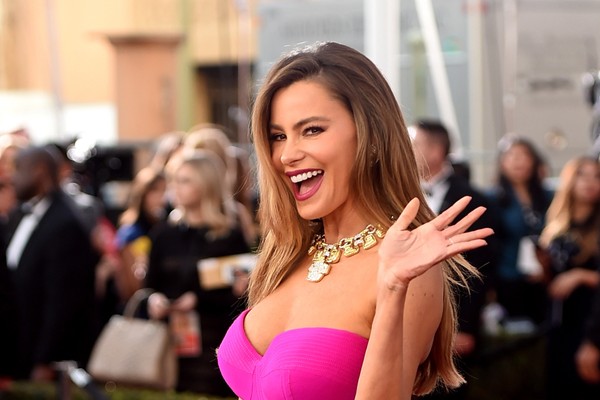 In the years since Sofía Vergara has appeared in various films including Four Brothers opposite Mark Wahlberg and in Tyler Perry's Meet the Browns and Madea (ma-dia) Goes to Jail.
In the spring of 2009, Sofía Vergara had a short stint on Broadway in the revival of Chicago playing "Mama" Morton. That same year she landed a recurring role on ABC's Modern Family, as Gloria Delgado-Pritchett, a Colombian woman married to a much older man.
The divorced Vergara, once linked to singer Enrique Iglesias, has a 10-year-old son, Manolo (ma-no-loh).
Sofía Vergara doesn't really care if people think her Modern Family character is a stereotype of Latina women. In a cover story, the actress batted away concerns that her portrayal of housewife Gloria on the ABC sitcom is problematic.
Sofía Vergara has been accused of propelling stereotypes off the show as well. At the 2014 Emmy Awards, she did a bit where she literally was put on a pedestal and spun around like a sexy prop, which irritated viewers for its sheer objectification.