The upcoming Wonka film is generating excitement as Timothee Chalamet takes on the role of Willy Wonka, offering a glimpse into the character's early life and journey to becoming a chocolate legend. A new trailer has delighted fans by showcasing Hugh Grant's incredible transformation into an Oompa Loompa, capturing the whimsical spirit of the movie.
A Delightful Transformation
In the trailer, viewers catch a glimpse of Hugh Grant's Oompa Loompa character, complete with the iconic green hair and orange face. The British actor's appearance towards the end of the footage showcases the attention to detail in bringing the beloved characters to life.
An Enchanting Encounter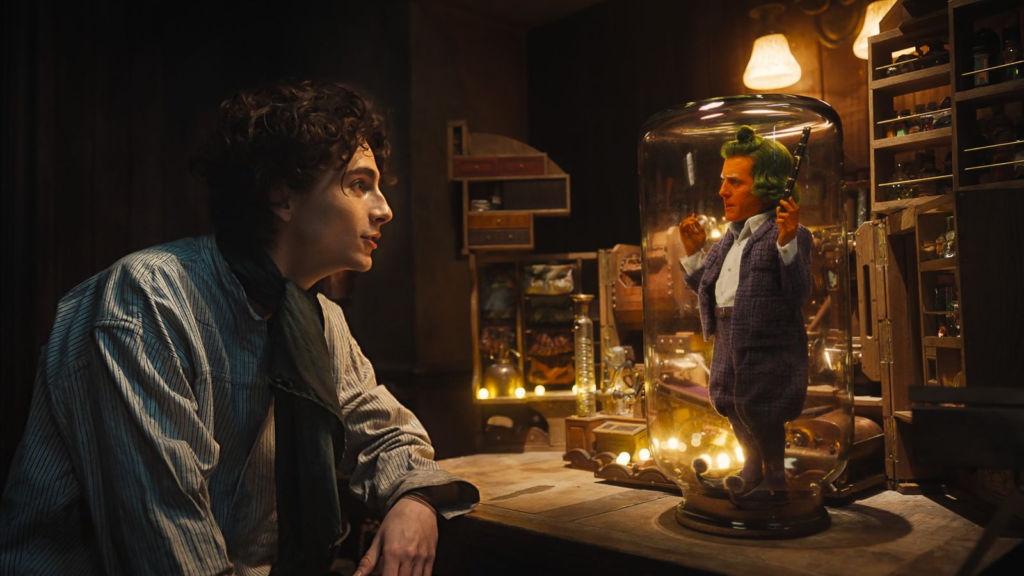 Grant's Oompa Loompa encounters Timothee Chalamet's Willy Wonka, who is captivated by the small, funny man following him. The Oompa Loompa asserts his perfectly respectful size and proceeds to refresh Willy Wonka's memory by playing a flute-like instrument and showcasing his dancing skills, exclaiming, "Once I've started, I can't stop."
A Star-Studded Cast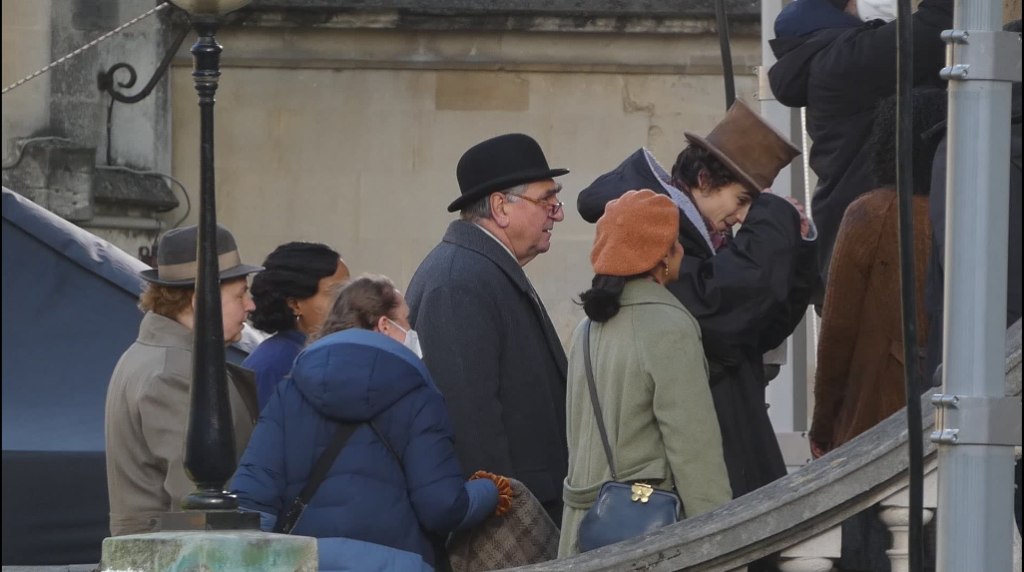 The trailer also introduces an ensemble cast, featuring the likes of Matt Lucas, Matthew Baynton, Paterson Joseph, Rowan Atkinson, Sally Hawkins, and Keegan-Michael Key. With their talents, they bring the fantastical world of Wonka to life, promising an extraordinary cinematic experience.
Wonka's Early Life
Timothee Chalamet's portrayal of Willy Wonka offers an intriguing glimpse into the character's early life. Described as a magician, inventor, and chocolate maker, Wonka embarks on a journey that sees him facing off against a confectionery cabal. Along the way, he forms an unexpected alliance with a young girl, adding another layer of excitement to the narrative.
A Whimsical Adventure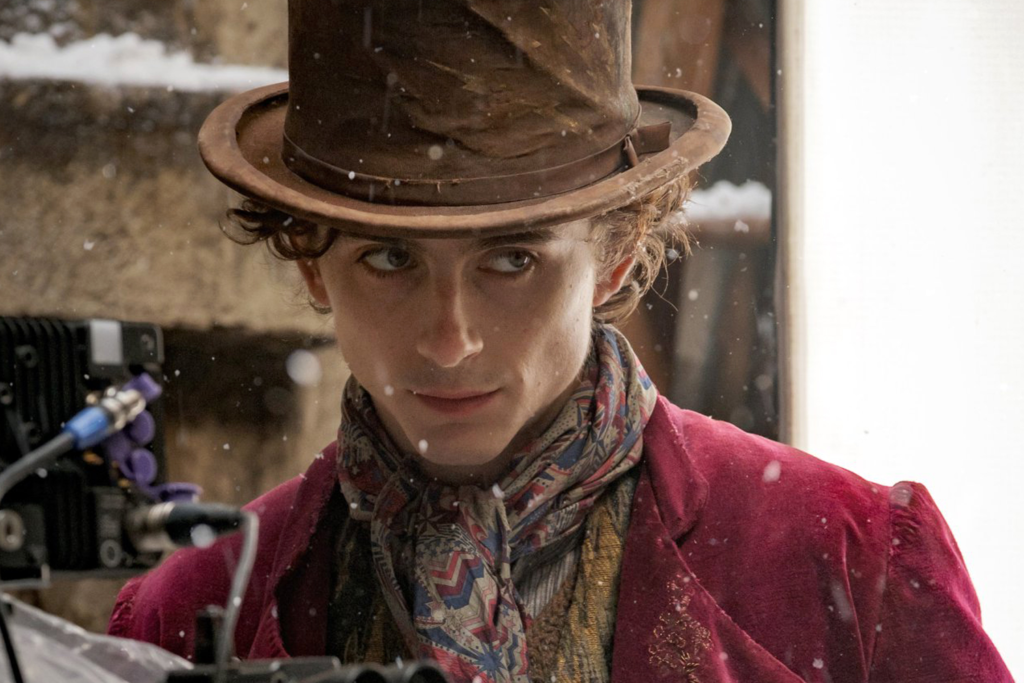 The trailer showcases scenes of Willy Wonka surrounded by adoring crowds and dancing with umbrellas bearing his name. These whimsical moments provide a glimpse into the magical world and captivating story that awaits audiences.
A Legacy of Wonder
The upcoming Wonka film pays homage to Roald Dahl's beloved story, which first captivated audiences in 1971 with Gene Wilder's portrayal of Willy Wonka. Johnny Depp later embraced the role in Tim Burton's 2005 adaptation. This new film promises to bring a fresh perspective to the iconic character and enchant audiences once again.
The Future Release
While the film is scheduled for release in December, the possibility of an actors' strike looms. If the strike occurs, it could affect various aspects of production, including interviews, filming, and premieres. Nevertheless, fans eagerly anticipate the film and hope that any potential delays will not diminish the magic of Wonka's return to the big screen.
Watch the official trailer here:
The Wonka trailer has provided an exciting glimpse into the upcoming film, showcasing Hugh Grant's remarkable transformation into an Oompa Loompa and teasing the whimsical adventure that awaits. With Timothee Chalamet embodying the young Willy Wonka, fans can look forward to an imaginative journey filled with charm, wonder, and the enduring spirit of Roald Dahl's classic tale.