Eminem and 50 Cent, both famous hip-hop artists shared the stage at 50 Cent's Final Lap concert on Sunday.
During his Final Lap Tour at Michigan's Pine Knob Music Theatre, 50 Cent, was not the only "rap god" present on stage, he was joined by his old friend and collaborator, Eminem. The duo has delivered phenomenal hits like In da Club, as well as performed two songs remarkably on stage.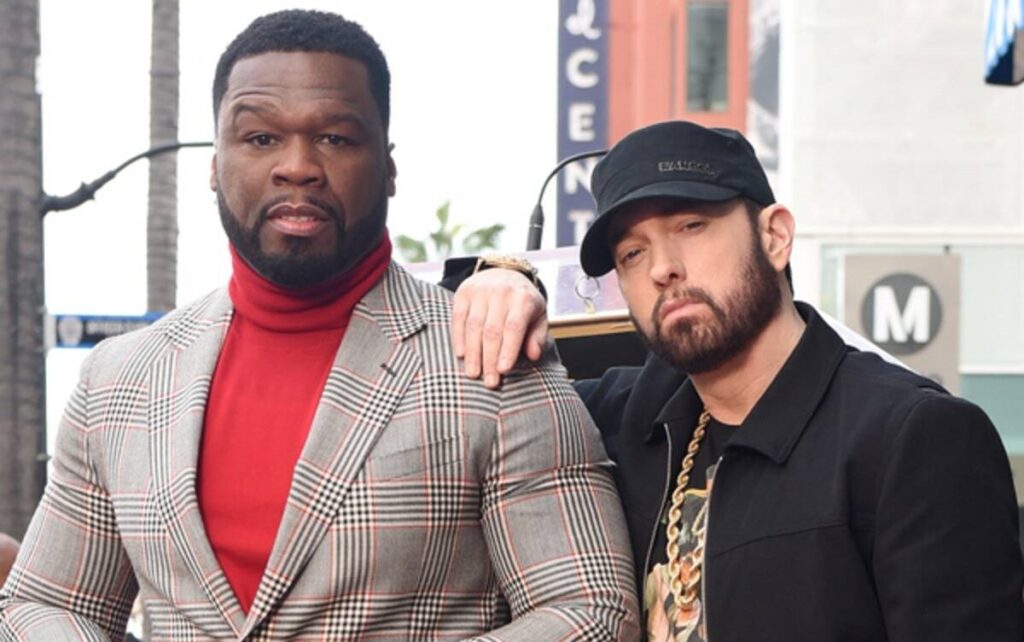 During 50 Cent's concert in Detroit, Eminem made a surprise entry as 50 Cent was completing his hit, Patiently Waiting. Then both hip-hop icons performed Eminem's 2009 song Crack a Bottle, in which 50 Cent features. Crazy fans filmed their energetic performance on stage.
50 Cent whose real name is Curtis James Jackson III, posted a video on his Instagram that showcased Eminem originally Marshall Bruce Mathers III giving out a tribute to his fellow hip-hop legend after singing the second song together.
Detroit, make some noise for one of the best friends I've ever known: 50 Cent!
the hometown celebrity said.
Make some noise for hip-hop's 50th birthday, y'all — it's still hip-hop's 50th birthday. Detroit, I love y'all!
In the caption of the video clip, 50 Cent expressed his admiration and appreciation for his special guest.
He wrote,
👀Bro when I do anything with EM people just go crazy they know he really my boy. I love him till death!
He shared a collection of pictures from the show of both artists on stage and a video capturing the crowd's enthusiastic cheers as Eminem made his surprise appearance.
The Final lap 🌎 tour unbelievable moments 🤦‍♂️Detroit,
the Candy Shop rapper captioned his post.
According to a source, Hailie Jade Scott, the 27-year-old daughter of the Detroit legend, also enjoyed the concert. Hailie, who is the inspiration of many of his songs, is the daughter of 50 Cent and his ex-wife Kim Scott.
Beginning of this year, 50 Cent disclosed that he has plans underway to adapt 8 Mile, the semi-autobiographical film based on Eminem's life, into a television series. They're set to collaborate on a unique project.
I'm gonna bring his 8 Mile to television,
the recording artist said in an interview that Eminem is ready to assist with production.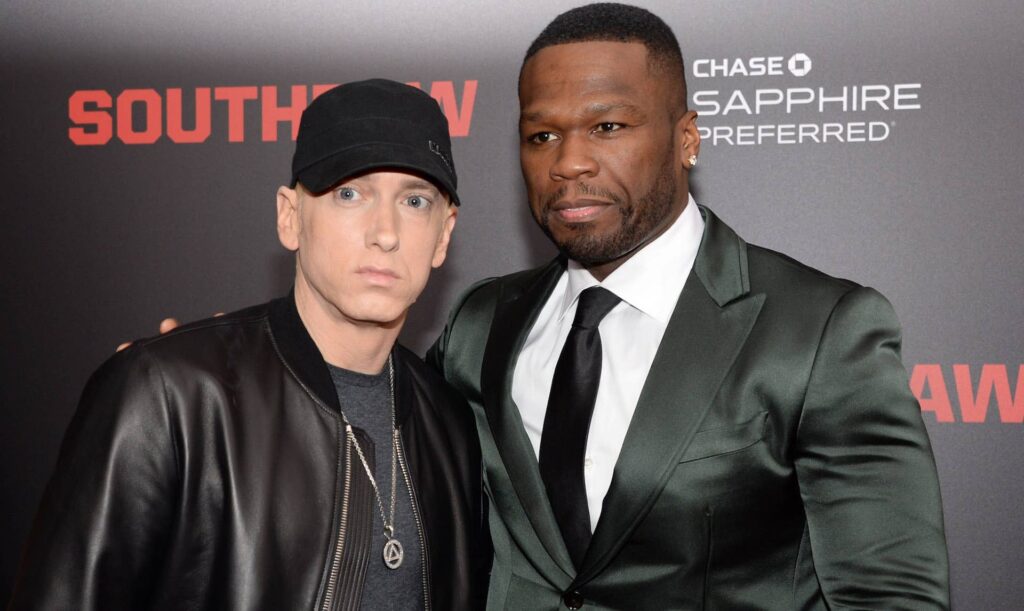 It's gonna be big. I'm working. I ain't got no duds. I'm batting 100,
the rapper added.
I think it should be there for his legacy because it's important to me that they understand it.
In May, 50 Cent announced the Final Lap Tour as a tribute to the 20th anniversary of his highly acclaimed album, Get Rich or Die Tryin'. The began in July and concluded its North American leg in Detroit. Towards the end of September, he will make the show international, during the fall in Europe and the United Kingdom.