If you are someone who follows the cast of Never Have I Ever in a regular basis, here are some hilarious moments that will have you crack up.
From Never Have I Ever: Team Ben or Team Paxton?
Darren asks Maitreyi if she is team Paxton. She responds with a "NO" to it. She is then asked by Paxton if she is on Team Ben. Once more, No was the response. The lads were unable to elicit a response, not even with a lie detector.
Maitreyi From Never Have I Ever Talks About Her Prom
In an interview with Darren, Maitreyi, and Baren, Maitreyi discusses how she arrived at her own prom late in style.
She then goes on to discuss proms' hype and reality with the younger generation.
The Screenshot Shenanigans
On the same interview, the interviewer hands three screenshots of their first ever interview to each of them. As she proceeds to hand them their pictures, it can be clearly seen how Devi had a lot to say about the interview and her mystery fan.
A Glimpse Of Last Season: Oh My God! Yasss!
The three of them speaks about how special the last season is. And how it reflects each of the character's journey through the Series.
Prior to this, Devi was seen to share an adorable moment with Paxton and Ben in a carpet.
No To Romantic Scenes?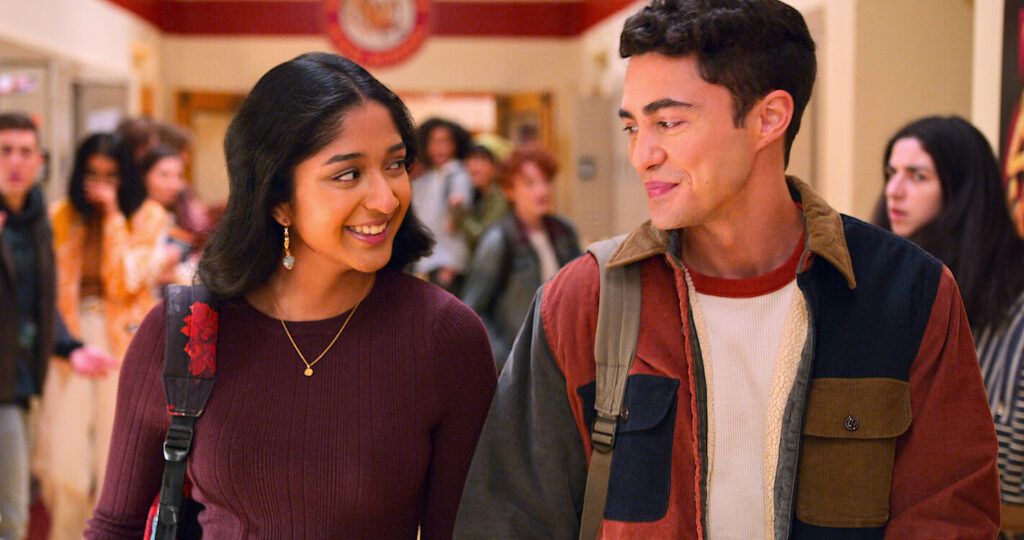 As Paxton and Devi speak about the awkwardness of doing romantic scenes, they speak about how after many shoots, it is still awkward.
Well, That's My Best Friend
Darren talks about how most of the times his best friend is as gulible as someone can be. However, on rare times, he can speak words of wisdom as he is beyond his age.